15 Things She Really Wants To Hear When You're Talking Dirty
Real women reveal what turns them on.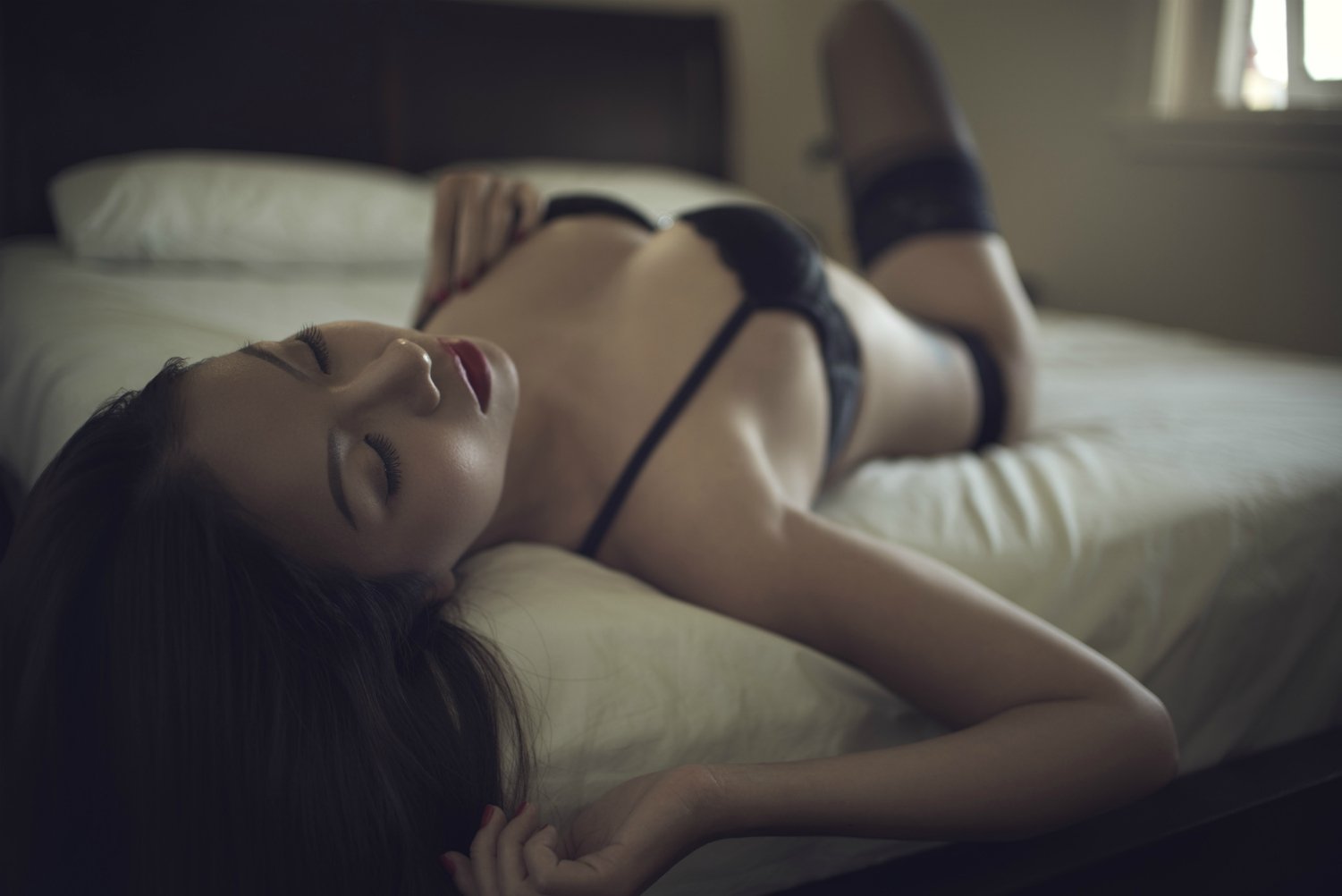 Here are some words of wisdom coming from a woman: When you're having sex, there are few things hotter than perfectly executed dirty talk.
However, I fear there may be some confusion, so I'm going to emphasize the words 'perfectly executed,' because if you get all up in her ear and stutter like a blubbering idiot, it's not going to be hot. Speaking from experience, here.
That's why I was delighted when I came across the AskReddit thread titled "Ladies, what do you want to hear when he talks dirty?" because we could all use some more nasty talk in our lives.
To pick the best pieces of advice from this lengthy reddit thread, I read through quite literally all of the comments, and compiled this list of 15 things she actually wants to hear when you talk dirty to her in the sack.
You're welcome.
1. How much I'm desired. Nothing is sexier when my man tells me how much he wants me.
Ex. "Fuck, I want you so bad." "You are so hot. I'm so fucking lucky."
–NoOneKnowsMe57
2. I love when I get close and he tells me to cum for him.
–Limethistle
3. I like being told what you want to do to me. Especially when it is unexpected. Give me a tight hug, and tell me you cant wait util we are alone so you can fuck me. Stuff like that? I'll be a puddle.
–VioletViola
4. Before we get naked, having him grab me from behind and press himself into me while describing what he wants to do to me is super hot. I like to hear how good I make him feel, or how good I feel on him.
–MMMegaladon
5. During foreplay, I love to hear the desperate moans of a man who wants to feel the pleasure of being inside me. That is a HUGE turn on. I also love to hear how hard he is for me.
–mvloddy
6. A deep, pleasurable moan, followed with, "Your pussy is so tight…it feels amazing.."
–Limethistle
7. When my partner is going downtown, I like him to tell me I taste good.
–imtk
8. I like when my boyfriend says "You like that?" into my ear and then spanks me. I love when he does whatever he wants to me.
–catsnout
9. "Spread your legs."
–Miezchen
10. I love hearing my name and how beautiful I am.
–ANAL_QUEEN
11. My boyfriend says 'Oh God I love you.' It's my favorite. It's both loving and sexual, and it's just hot.
–omittingpit
12. During sex, I'm honestly not into the "dirty talk" thing. Personally, I like body language better. For example, I LOVE it when my boyfriend pulls my hair a bit, or when he runs his nails down my back (if i'm on top). I also love when he kisses my neck or ears. To me, these simple things turn me on WAY more than any words that he could ever say.
However, if he does say something, I agree with the rest of the women on here and say that I like compliments and being reminded of how much he wants me.
–oseybear
13. When you say something like "I want to fuck you so bad," make your voice sound almost like a plea — like you would die without out it. Say it under your breath and close to my ear, and I'll completely melt.
–Natacat_Mow
Not exactly dirty talk, but:
14. When he's fully inside me, pressing into my cervix and pulling me into his chest, he will tuck his face into my neck and shoulder and breathe warm, moist breath down it and alternate with gentle, non-hickey sucking, soft kisses, and very light teeth pressure/dragging.
–Limethistle
15. For me, it always depends on the "type" of sex we're having that night. Sometimes it is raw and rough and dirty sex, and I like to hear nasty talk…"you're my little whore", "come for me", "you like that cock deep inside?"…etc. However, when it is a soft and slow love-making night, soft moans and sighs, "I love you", "You are so beautiful", "I love how you feel" is best.
–virginiaraine