Here Are The Top Porn Categories That Get You Off The Fastest
Pornhub says redhead sex reigns supreme.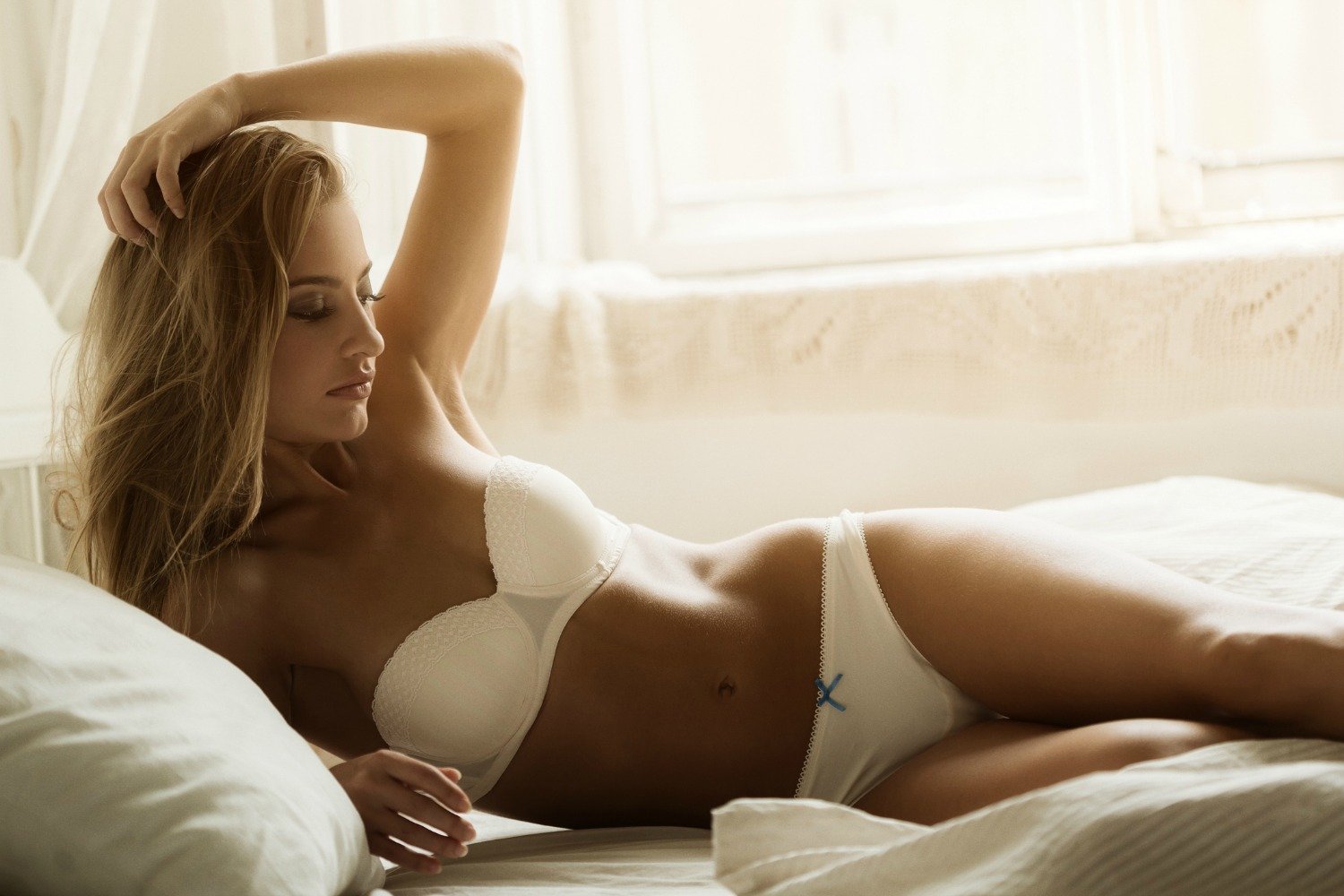 When Vice asked Pornhub the critical question, "What gets people off fastest?" Pornhub sprang into action and gave the world the information they absolutely needed to know.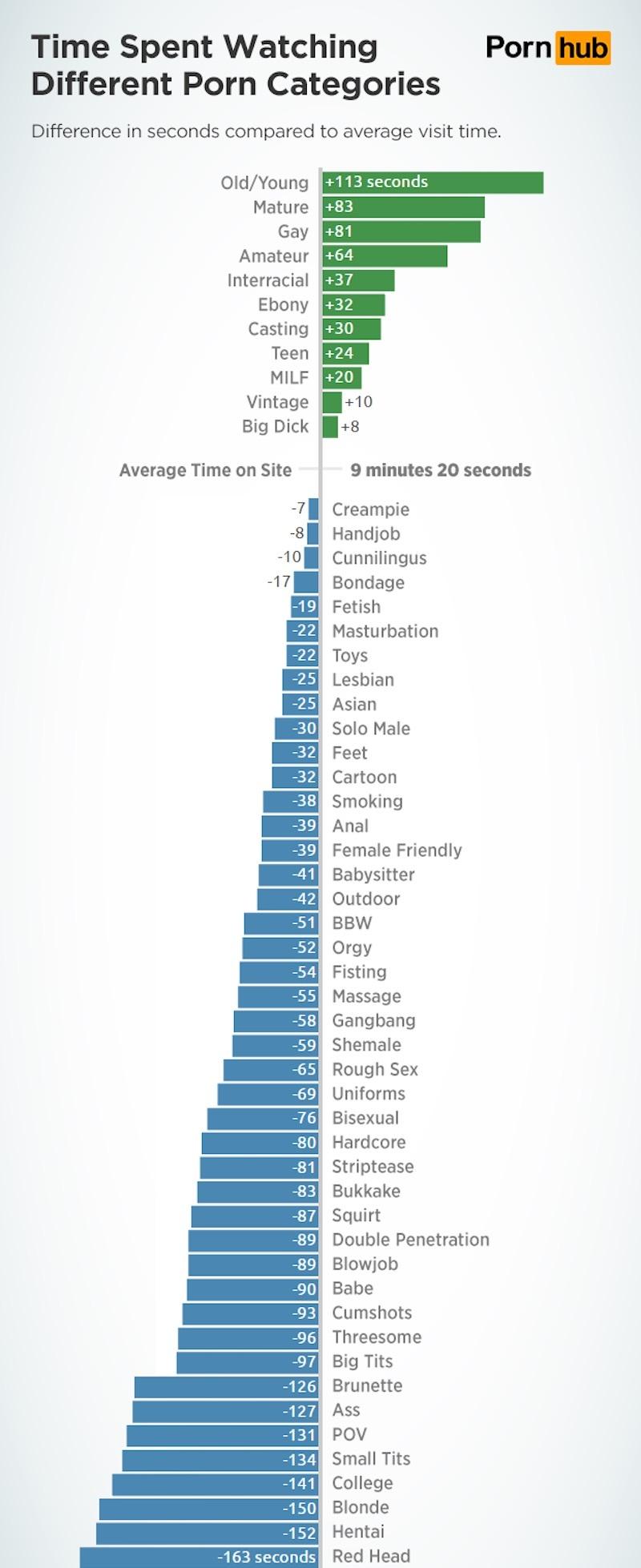 According to Pornhub's crack statisticians, people pick up the pace a little with "creampie" and "bondage" porn, but there's one thing that gets porn-surfing horndogs off in record time – redheads. 
Sultry, flaming, carrotops like Faye Reagan cut 163 seconds from the average viewing time of 9 minutes 20 seconds, but what can we say. If you love firecrotch, you love firecrotch.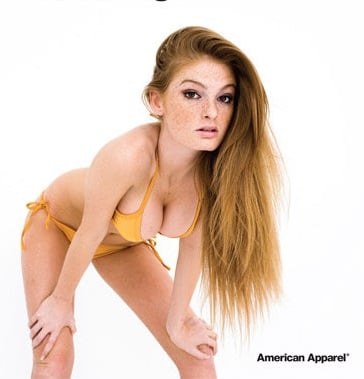 Following closely as the second hottest porn is "hentai," thanks to all those disturbed, anime-loving nerds out there, followed by "college," "small tits," and "ass." We see you, ass men.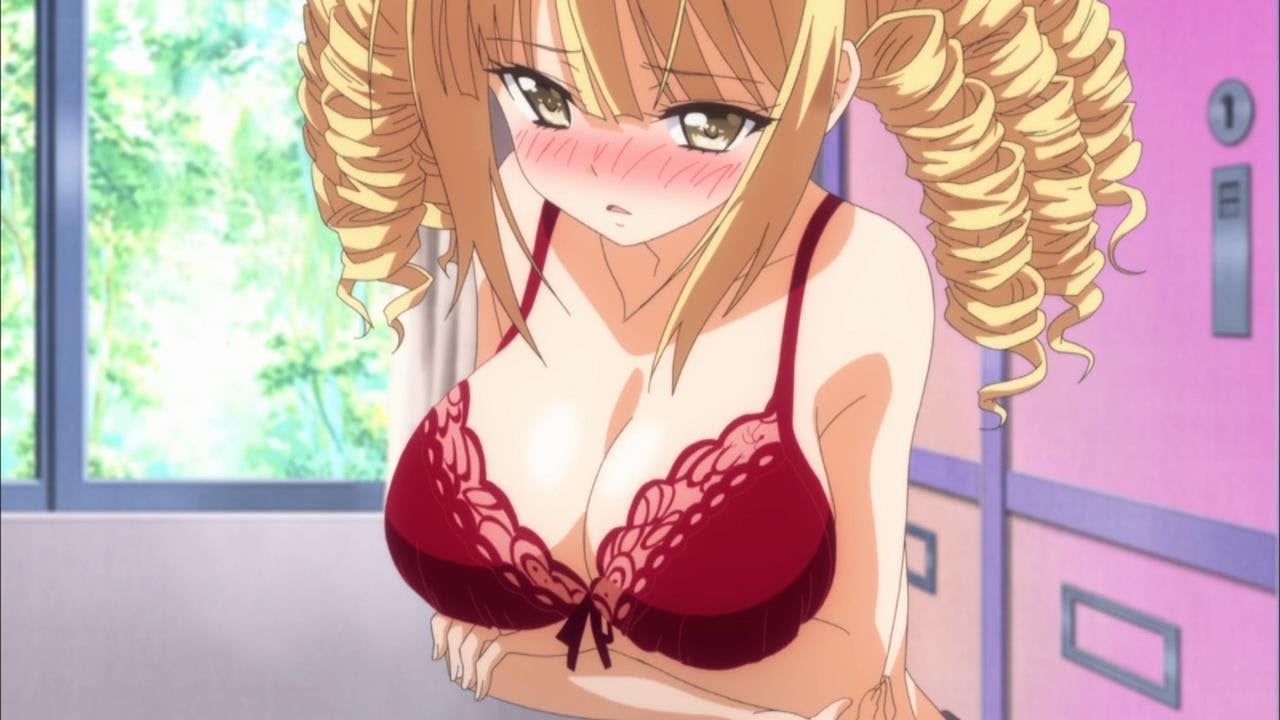 And the reason why redheads and college chicks make you come ASAP? Biology, people. 
"The type of content that would likely make people get off the fastest would be the most fertile looking bodies, the most nubile—a combination of high mating and high reproductive value," Paul Bryant, a professor at Indiana University, told Vice, meaning you like hot, young women you can make healthy babies with, and you can't deny it.
On the other side of the spectrum, people start taking a little longer to finish when "big dicks" and MILFs come into play, adding 20 or so seconds to the viewing time.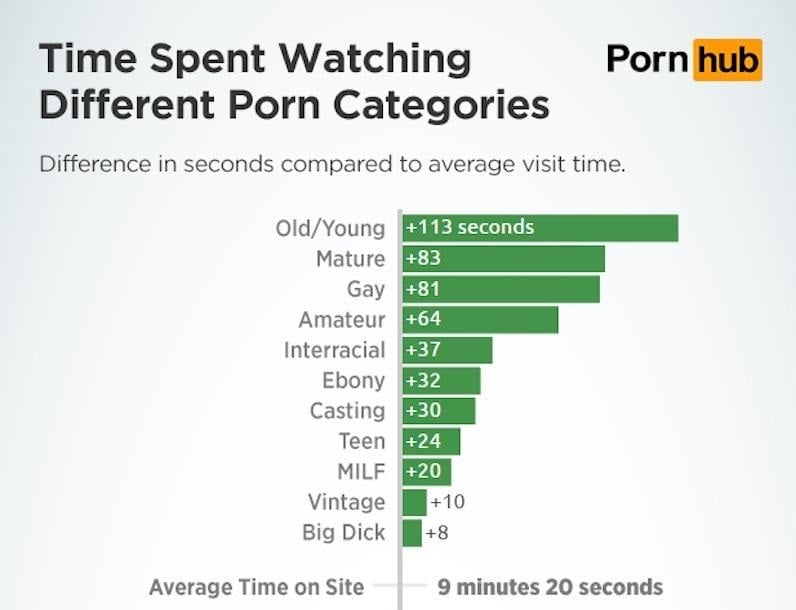 And apparently, "old/young" porn, a.k.a. an old man boinking a young lady, and "mature" porn were the longest watched genres, at almost two minutes longer than the average. Probably because saggy, wrinkled bits aren't really that enjoyable to look at, unless of course you're into that sort of thing.
Pornhub correlates the "mature" category with their older viewers, usually men over 45, meaning older people are jerking off to older people, and the machinery might take a little longer to start up, if you catch my drift. "You'd expect old guys to take a little longer," Bryant says.
Pornhub also revealed the average times we spend watching porn from different countries, and it turns out Japanese porn isn't too hot, with an average view time of 11 minutes 19 seconds, whereas Latina and Brazilian porn ignites a raging fire in our pants, and we're all fapped out in 7 minutes 23 seconds.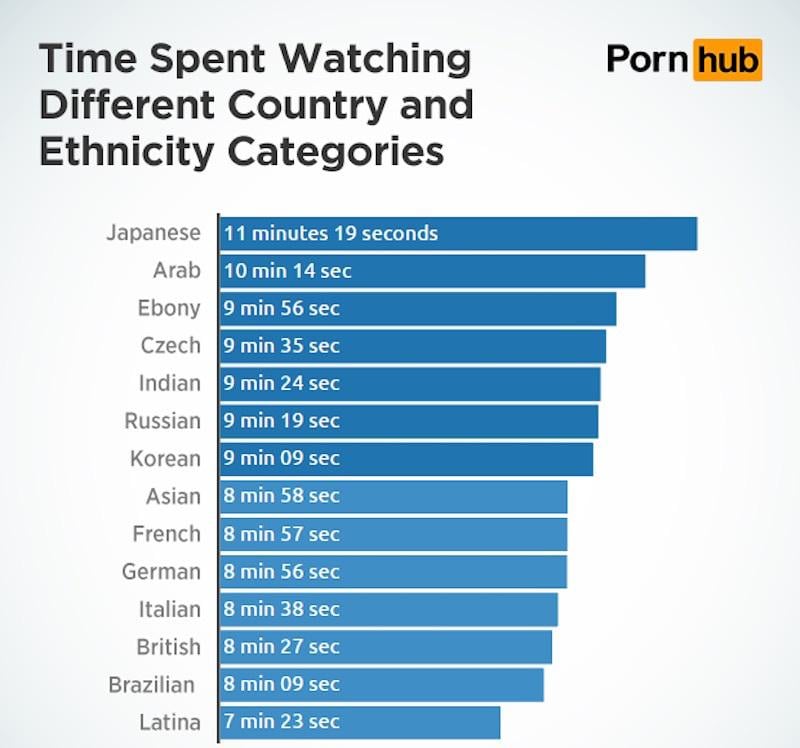 According to Bryant, this is because Japanese porn is usually very tame, while Latina porn tends to be among the hottest you can get your horny little hands on, "and we know that increased explicitness does lead to more sexual arousal." And the more aroused you are, the faster you come.
Illuminated? We sure are. But pay no heed to these stats – if old people getting down and dirty is what turns you on and gets you off, you do you, my friend.