'Incest Porn' Is on the Rise, And These Are the Reasons Why
Porn stars and science explain the taboo's sudden popularity.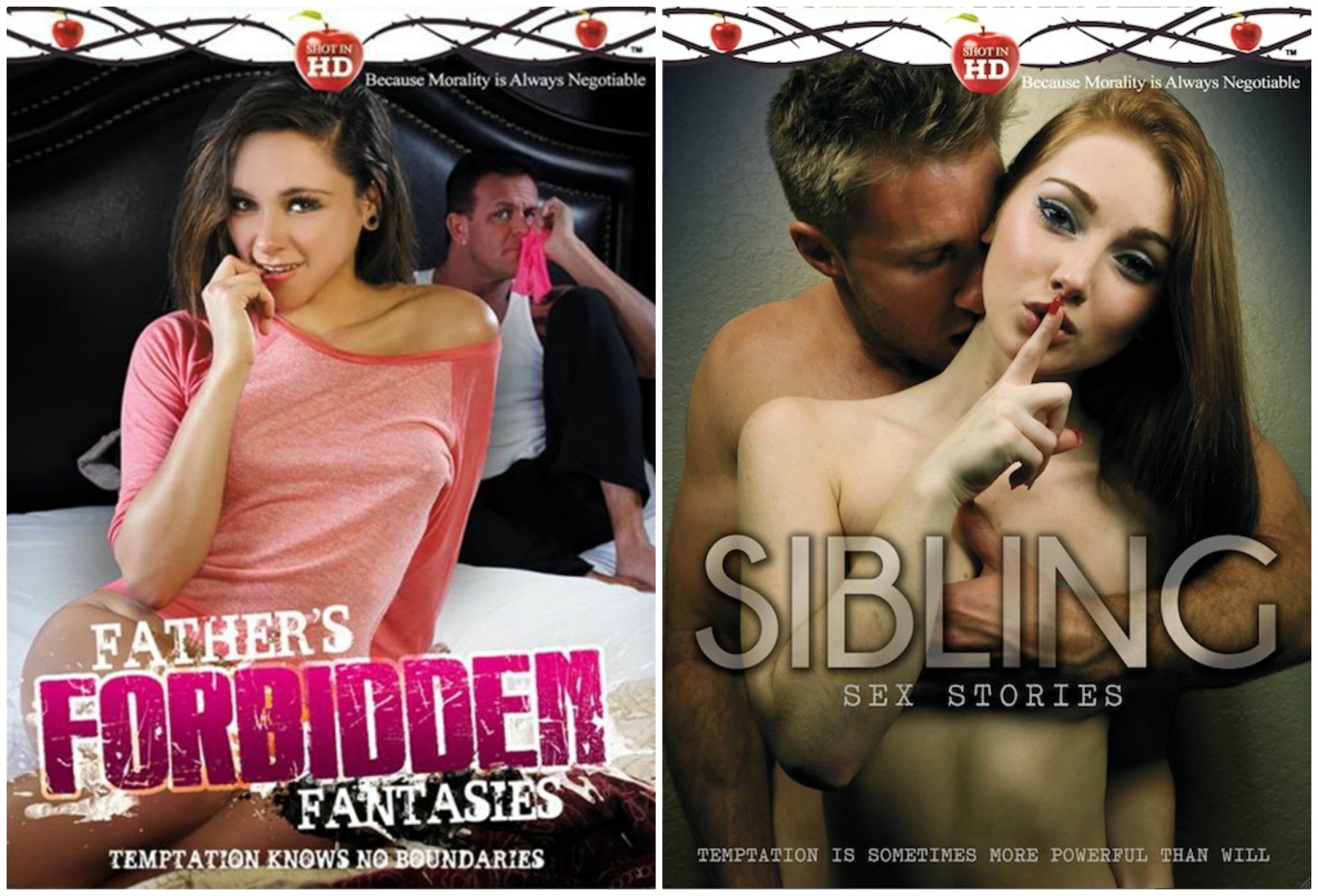 Back in January, we told you about the 6 biggest porn trends we'd be seeing throughout the year, and one of the most notable of those was the growing popularity of fake incest porn, also known as "fauxcest," and how it's going to be one of the top porn genres in 2018.
This is interesting, considering incest is a huuuge taboo and most cultures have prohibitions against incest, and how most people gag and/or shudder at the thought of having sex with an immediate family member. Even in Game of Thrones when we first saw Jaime and Cersei get it on, fans were more or less repulsed (though we got used it later on).
To illustrate just how exponentially popular incest porn is becoming, here are some studies to take into consideration. A report by adult content provider GameLink.com uncovered an average increase in the consumption of "family role-play porn" of 178 percent between October 2014 and January 2015, with the highest increases observed in Utah with 765 percent, Michigan with 698 percent, New York with 669 percent, Alaska with 524 percent, and Arkansas with 452 percent.
Furthermore, a 2013 analysis called Deep Inside: A Study of 10,000 Porn Stars and Their Careers found that out of 20 of the most common female roles in porn, the sixth most common is "daughter," and the tenth is "sister."
"Family roleplay themes and voyeuristic 'almost caught' scenarios were among the most popular online and within my brands," head of production at Gamma Films Group, Bree Mills, told Men's Health at the AVN Awards.
Speaking with Esquire, Dr. Paul Wright of Indiana University explains: "As types of pornography that were less common in the past—for example violence, this or that fetish—become more and more common and easily accessible, consumers get bored by them and need the extremity and deviance upped a notch to once again become aroused and excited. Few sexual acts are more extreme or deviant than incest."
But even though the greater majority of the population say they think incest porn is downright distasteful and frankly quite gross, why is it so explosively popular? What's going on?
"Intimacy between step-relations is very taboo in contemporary US culture, and yet many people live in step-blended families," sociologist Dr. Chauntelle Tibbals told Vice. "There's something about stimuli for such a highly taboo topic simultaneously being so commonplace that may resonate with some people. In terms of 'why now,' certainly technology, accessibility, and the availability of the content itself all play a part."
So, from this, we can conclude that taboo things are exciting and arousing, which is absolutely accurate. There's just something about the impermissible that makes it mind-numbingly hot for the creative powers of the human mind.
Elaborating further, porn star Tasha Reign says: "People love taboo. People are aroused by things that they 'shouldn't' be aroused by. There's a lot of shame and guilt in watching it, but there shouldn't be because it's a fantasy, and you leave it in your bedroom. It's exciting that people are being able to explore themselves a bit more, even if it's just at home through a movie."
"A lot of the fauxcest boom is a reflection of what our preoccupations are in mainstream society," another porn star, Dana Vespoli, told Mic. "But because of what people typically do when they watch this content (i.e. masturbate), it's a more primitive response. People are fighting against whatever rigid boundaries are in their lives. It's the need to break against convention and feel free in a safe and legal place." 
But aside from the cultural aspects of what makes incest porn so popular, we still don't know the psychological underpinnings of why it's so endearing…which is where some hard science comes in. 
We know Sigmund Freud had his theories on repressed incestuous urges, but most of those theories were discredited over the years, even though his lexicon is still a massive part of our daily vocabulary. But that's beside the point.
Freud believed incest wouldn't be such a serious cultural taboo if people weren't sexually attracted to relatives in the first place, and recent scientific evidence actually suggests he was at least partially right about familial attraction. We are somewhat attracted to people who resemble us. 
However, other studies suggest humans have an innate repulsion to incest: 19th century sociologist Edward Westermarck argued that we have an evolutionary biological mechanism to help us avoid incest, because mating with someone who shares a genetic profile too similar to yours (like a sibling or parent) leads to producing offspring with serious genetic abnormalities, which does nothing to help the survival instincts we're biologically wired with.
That said, other scientists have also argued that we subconsciously use biological cues to estimate the relatedness of those around us, and if the relatedness is assumed to be too high, the very thought of any sexual relations with the person triggers innate incest avoidance mechanisms, a.k.a. disgust. 
Now, when it comes to incest porn, though, it's not actual incest, so it doesn't tap into any of the incest avoidance mechanisms. It's just role-play where two unrelated porn stars play into the darker side of your imagination, thereby fulfilling your forbidden thoughts, which are the thoughts you have that are contrary to social customs and your own moral principles.
And since incest porn is 1) not real incest, and 2) frowned upon in the real world, many people enjoy masturbating to it. In other words, it has the ultimate taboo factor that pushes boundaries without going overboard, making it devilishly satisfying to those who are into it. 
"The industry does these movies because that's what sells," says Dan O'Connell, founder of Girlfriends Films. "And, very simply, they sell for their taboo factor."