Watch News Anchors Draw Obscene Pictures, Have Freudian Slips, And More in This Hilarious Blooper Compilation
End 2017's awful news cycle on a lighter note.
Still: YouTube/News Be Funny
Between sexual harassment allegations, Bass Pro Shop-related injuries, and the end of net neutrality, the 2017 news cycle seemed like one never-ending shitshow. Let's wrap it up on a lighter note with these hilarious news bloopers from News Be Funny. 
Freudian slips penetrated countless broadcasts as anchors predicted that "customers could see their balls fall," discussed Dallas Cowboys lineman Tyron Smith's "bulging dick issue," and introduced the "leader of Scottish labia."  
Genitalia made it into broadcasts in other ways. In an attempt to outline a hockey play, one anchor managed to draw a what can best be described as a giant, ejaculating penis.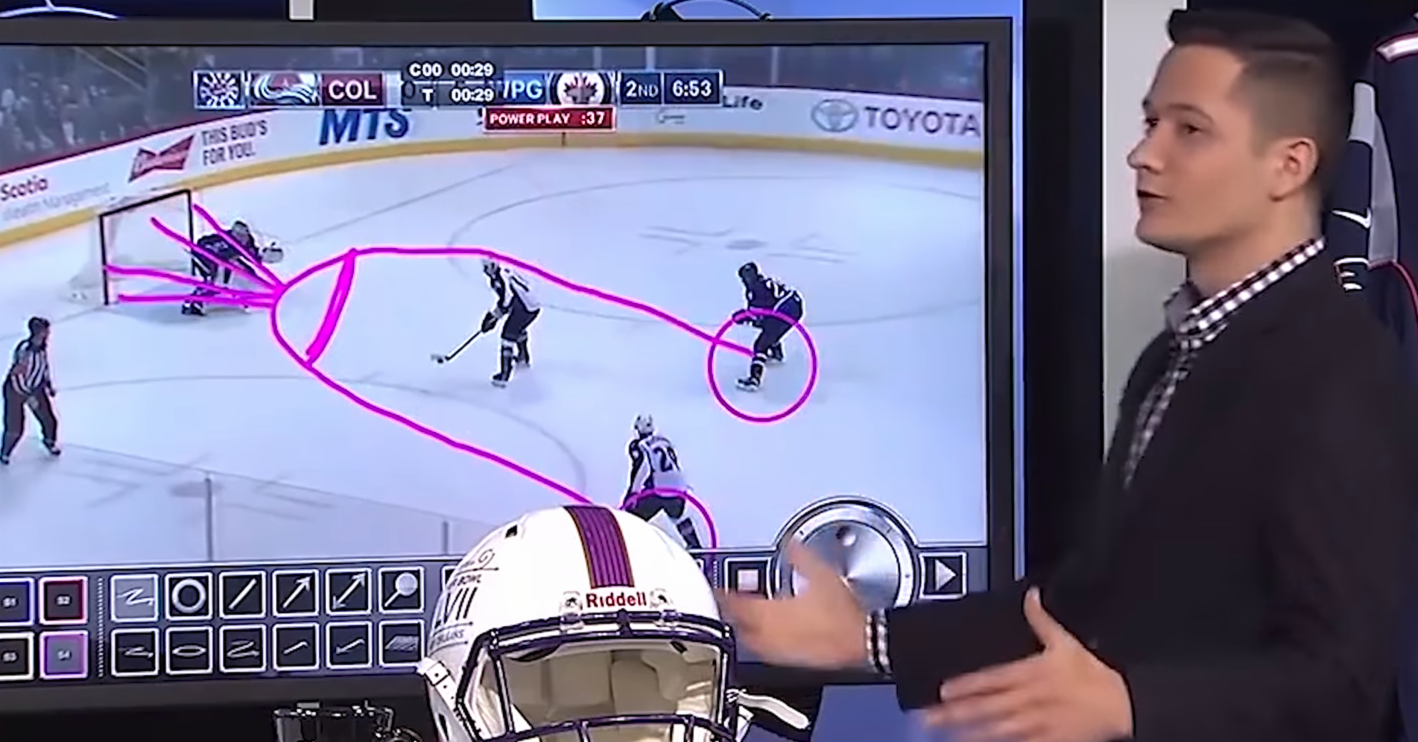 As his off-screen colleagues failed to maintain composure, he added his finishing touch: pubic hair on the testicles.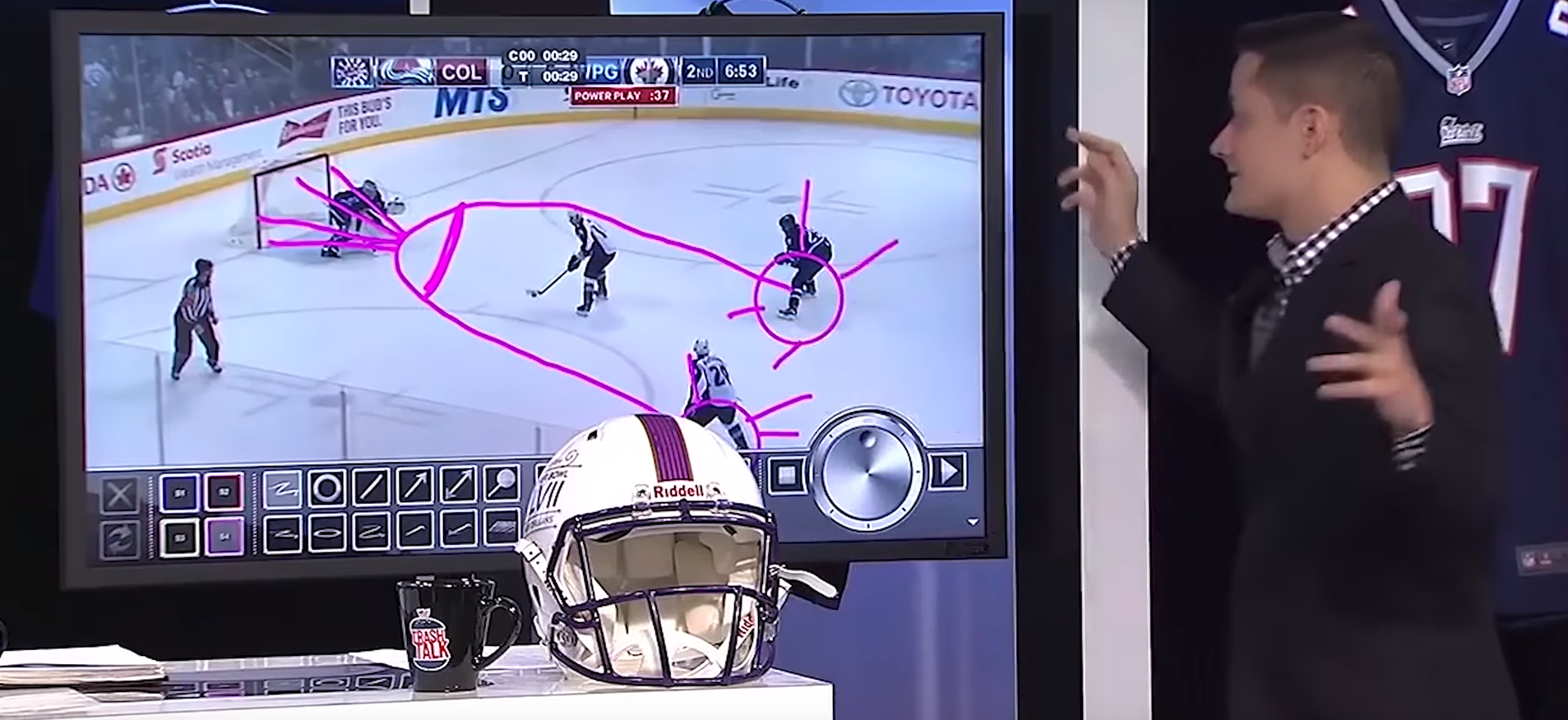 Other bloopers made for great viral stories. Perhaps the most famous came courtesy of Ghanaian soccer player Mohammed Anas. During a post-game interview, he was sure to thank his fans, wife… and girlfriend. Whoops! 
And don't forget about the "Pot Sasquatch" who hijacked this Springfield, Massachusetts reporter's shot. 
If you can't get enough of live faux pas, check out part 1 below: