Airbnb Animal Experiences Are The Critter-Centric Getaways You've Been Waiting For
From hanging with a horse whisperer in Barcelona to chilling with puppies in Chernobyl, Airbnb's latest package has something for every animal lover.
(Photo: Airbnb)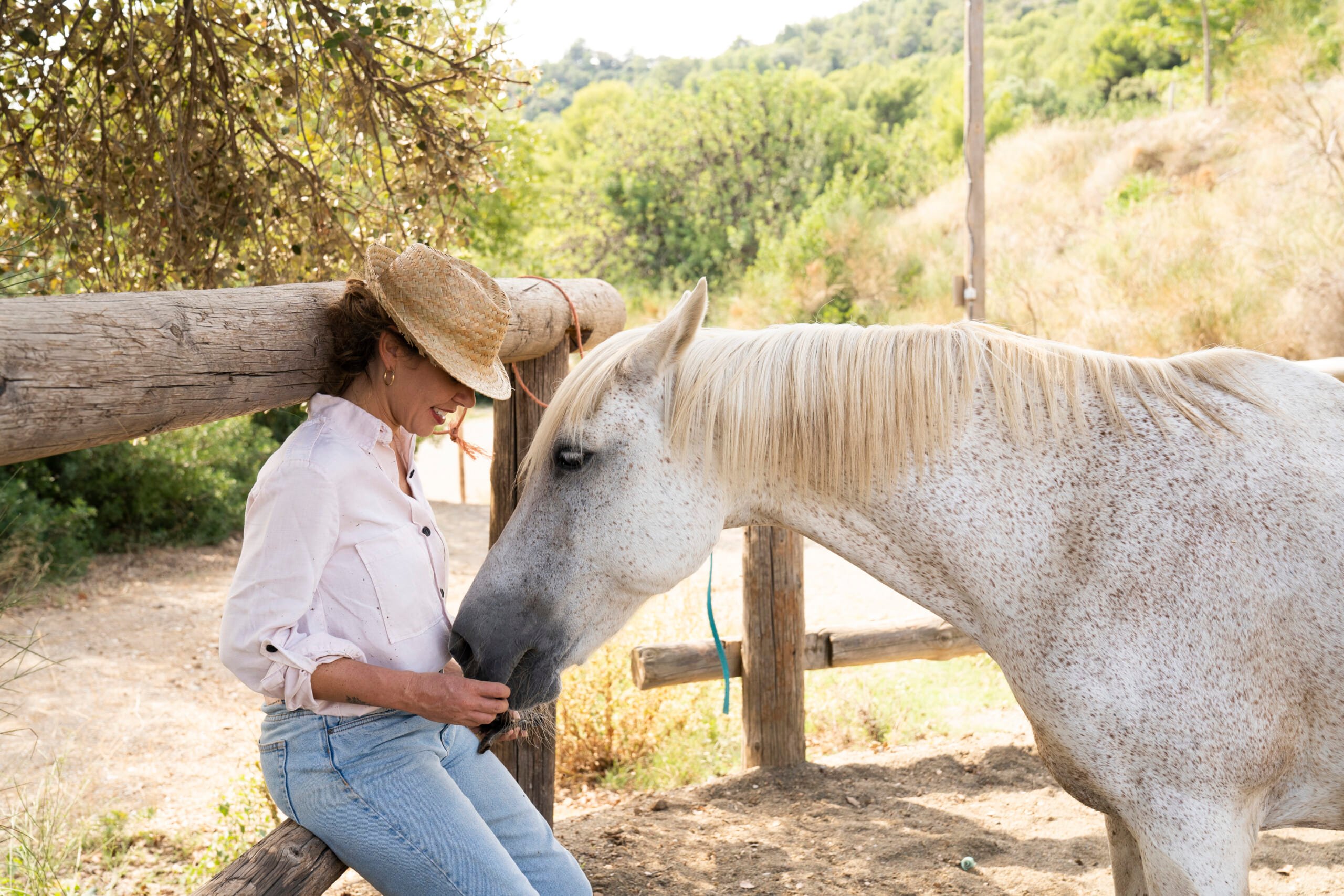 Airbnb has been rolling out some epic experiences lately, with everything from sleeping in the giant Oscar Mayer Weinermobile to staying in the actual Downton Abbey Castle.
Now the platform is now unveiling a new feature called Airbnb Animal Experiences that'll allow guests to meet animals and interact with them in ways that are far more ethical than zoos and performances, and much more interactive than just taking selfies of the animals. 
https://www.youtube.com/watch?v=Fbah6DT4SMk
"With technology taking up so much of our lives, it's easy to feel disconnected from nature and animals," said Brian Chesky, Airbnb CEO and Co-Founder. 
"Maybe this is why social media is dominated by animal memes. Life is better with animals, but for many busy people, looking at them through a screen is the closest they can get. With Airbnb Animal Experiences, locals and travelers are just a few clicks away from being alongside them in the real world." 
There are currently more than 1,000 Experiences with over 300 species of animals, with activities like paddle boarding with corgis, having tea with sheep or alpacas, and multi-day safaris.
The company partnered with World Animal Protection in order to launch the new activities under a new animal welfare policy that ensures their wellbeing at all times. 
"We know people love animals and want to see and experience them when they travel, but we also know they most want to see animals in a setting that respects their well-being," Executive Director of World Animal Protection Alesia Soltanpanah explained. 
"This new animal welfare policy created in consultation with our animal welfare experts combined with the creativity and dedication of Airbnb will ensure that adventurers have many options to experience the beauty of animals in a way that considers their welfare first."
Below, check out some of the coolest new Airbnb Animal Experiences. 
Desert Goat Hike
High Desert, United States
Take in stunning views of the High Desert of the Mojave, accompanied by goats.

We'll meet our 15 friendly Nubian goats in their pens. They'll wait for us to open their gate, and then these loving animals will show us the way. We'll follow the herd at an easy pace into desert washes and onto boulders, where we'll find beautiful spots to sit and chat—or simply gaze into the silence of the landscape, the gaping sky, and the goats enjoying themselves.
Tea with Naughty Sheep
Loch Lomond, Scotland
Sip tea in a Scottish garden with some very baaaad company.

You will enjoy a traditional tea in the garden looking at our panoramic views. Our two naughty pet sheep will come and join you for cuddles and a bit of naughtiness and trying to eat all the wrong things. 
Safari with the Maasai Tribe
Nakuru, Kenya
Spot local wildlife and endangered species alongside a trained Maasai warrior. We'll tour the bush of the Maasai Mara on an animal-watching safari, followed by a bonfire and visit with the Maasai tribe. We'll travel to the banks of the Mara River for more wildlife sightings, including birds, insects, antelopes, and wildflowers.
Horse Whispering with an Equine Therapist
Barcelona, Spain
Upon arrival at the stables, I will introduce you to our horses and show you how to approach them with respect and trust. Then, you'll go to the arena and I will give you tips to develop a collaborative relationship with the horse we are connecting with…When you feel secured and confident, I will guide you to make your horse move and dance with you. You will be able to make the horse do a circle at different speeds in total liberty. 
Meet the Dogs of Chernobyl
Chernihiv, Ukraine
During your visit we will meet and feed the abandoned dogs who live in the 30-kilometer Exclusion Zone around the Chernobyl Nuclear Power Plant…After meeting some of the dogs and helping with our feeding program for these abandoned animals, we will visit the abandoned city of Pripyat, where over 40,000 people lived before the disaster. Your visit will include many incredible experiences as you walk through an environment where people have been prevented from living for over three decades.
The Original African Penguin Walk
Cape Town, South Africa
Dive into the fascinating life of these endangered birds, off the beaten track and away from the tourist traps. Over the space of an easy, 2 hour-walk across beach, tarred road and wooded boardwalk, we will go "behind the scenes" and into secret spaces seldom seen by others as we discover these amazing birds at all different stages of their lifecycle. 

100% of your fee for this transformative experience goes back to helping to save the penguins. Support ethical, responsible, sustainable tourism! 
Discover Arctic Foxes
Sudvik, Iceland
We will begin by studying the mores, habitats, visions of the polar fox by walking towards our places of observation. We will be two groups, observers and photographers. Observers will have the privilege of seeing everything from a distance and they will warn photographers who will hide to try to take the most beautiful shots of polar foxes. On the way back, we will enjoy a wonderful hike with the opportunity to see seals, eagles, whales and Gyfalcons.
Urban Rooftop Beekeeping
Hamilton, Ontario
Our expert master beekeepers will provide and up close and personal tour through a live beehive. We'll show you the various parts of a beehive and explain how the bees work together. Sample honey straight from the hive!
A Day Among Donkeys
Seville, Spain
We will share half-day with our 76 rescued donkeys and mules and our local staff and volunteers, learning a lot about the behaviour and care of equines and you will have the chance to even help us in rehabilitating them!