These Are the Top 20 Travel Destinations To Visit in 2020, According to Airbnb
Need some travel inspiration? These domestic and international hot spots are seeing the biggest increases in bookings by Airbnb users.
(Photo: Airbnb)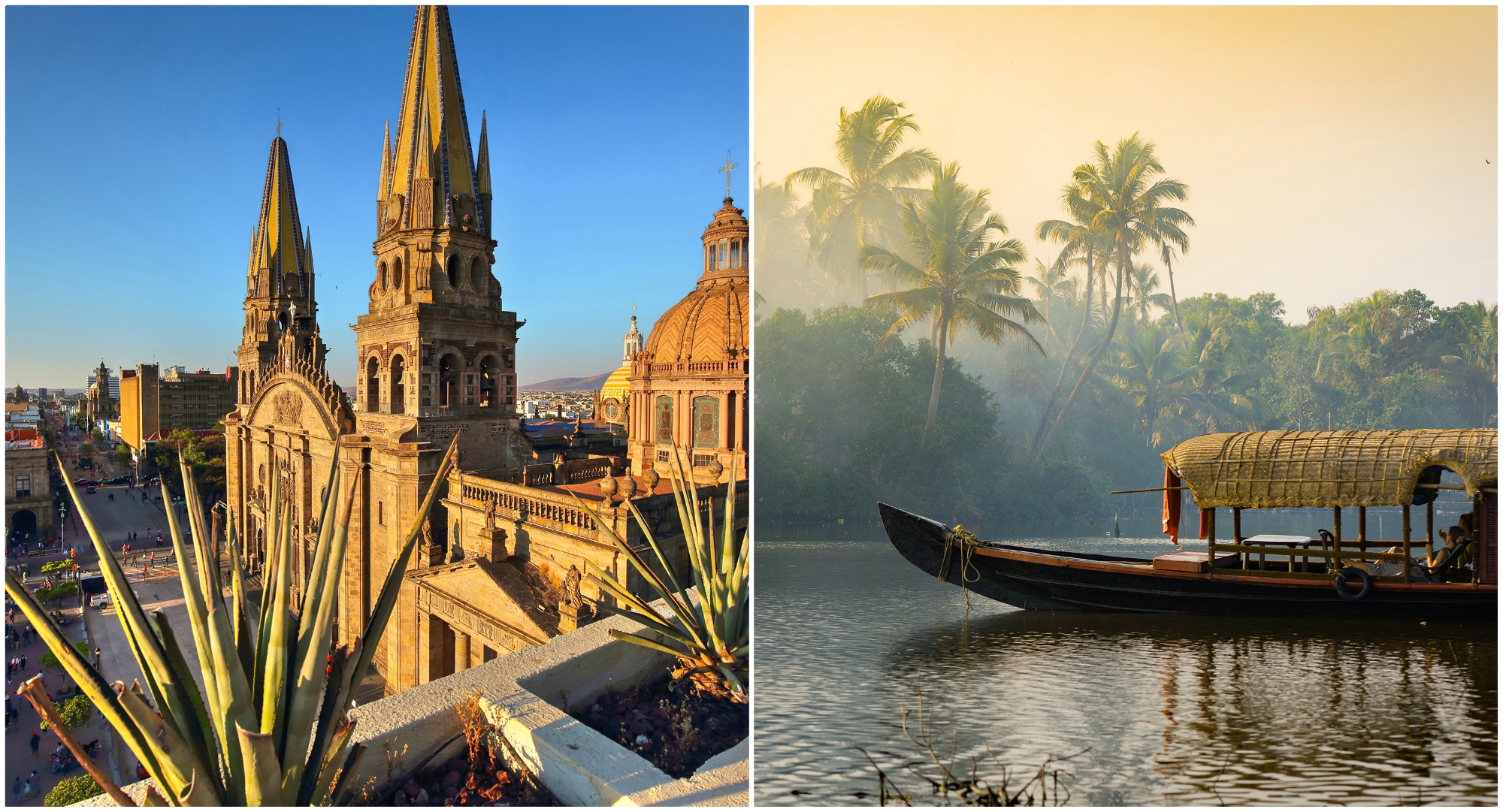 For anyone looking for ideas about where to travel in 2020, Airbnb just unveiled a list of 20 trending destinations around the globe based on which cities and countries travelers are most interested in right now. The list was compiled by comparing year-over-year growth in bookings and revealed that many travelers are increasingly interested in eco-conscious destinations as well as regions hosting big events, spanning from political conventions to surfing competitions
Below, check out the top 20 trending destinations to travel to in 2020.
1. Milwaukee, Wisconsin
Shockingly, Milwaukee, Wisconsin tops Airbnb's list, with a 729 percent increase in bookings. Of course, that may partly be due to the fact that the city is hosting the Democratic National Convention next year. But according to Airbnb has "a terrific bar and restaurant scene and fascinating cultural attractions that include a Calatrava-designed art museum. And with over 105 miles of scenic bike lanes, it's easy to see why Milwaukee is experiencing an upsurge in interest among guests on Airbnb."
2. Bilbao, Spain
With a 402 percent booking increase, Bilbao, Spain, is Airbnb's second top destination for 2020. The city's Frank Gehry-designed Guggenheim Museum put Bilbao on the map when it opened back in 1997. Since then the Basque city has been on an ever upward ascent, winning the European City of the Year in 2018. Airbnb says: "Visitors to the area are rewarded with a lively dining scene, breathtaking architecture and an unforgettable cityscape."
3. Buriram, Thailand
With a whopping 383 percent increase in bookings, Thailand's Buriram province is home to the Phanom Rung complex, as well as more modern attractions like the MotoGP motor racing event at the Chang International Circuit.
4. Sunbury, Victoria, Australia
Sunbury is seeing a 356 percent increase in bookings thanks to its Victorian-era architecture and wineries, and for being the birthplace of Cricket's "The Ashes" trophy. Plus, in 2020 nearby city Melbourne will be hosting the ICC T20 World Cup, which obviously means more visitors to Sunbury.
5. Romania
With a 298 percent increase in bookings, the stunning and historic country of Romania houses some of the most well-preserved virgin forests in Europe and even ranks 15th worldwide in ecosystem vitality, according to the 2018 Environmental Performance Index.
6. Xi'an, China
Xi'an earned the nickname "China's outdoor museum" thanks to its historical monuments and will be introducing 30 nighttime tours throughout the city next year, which has led to a 255 percent increase in interest.
7. Eugene, OR, US
Eugene has experienced a 213 percent increase in bookings thanks to its natural beauty, commitment to going carbon neutral, and interestingly being a track and field hotspot. It'll host national qualifying trials next summer.
8. Luxembourg
This tiny European country was declared a UNESCO World Heritage Site in 1994 and has lots of stunning medieval castles, quaint villages, and vineyards that earned it a 167 percent boost in bookings. 
9. Guadalajara, Mexico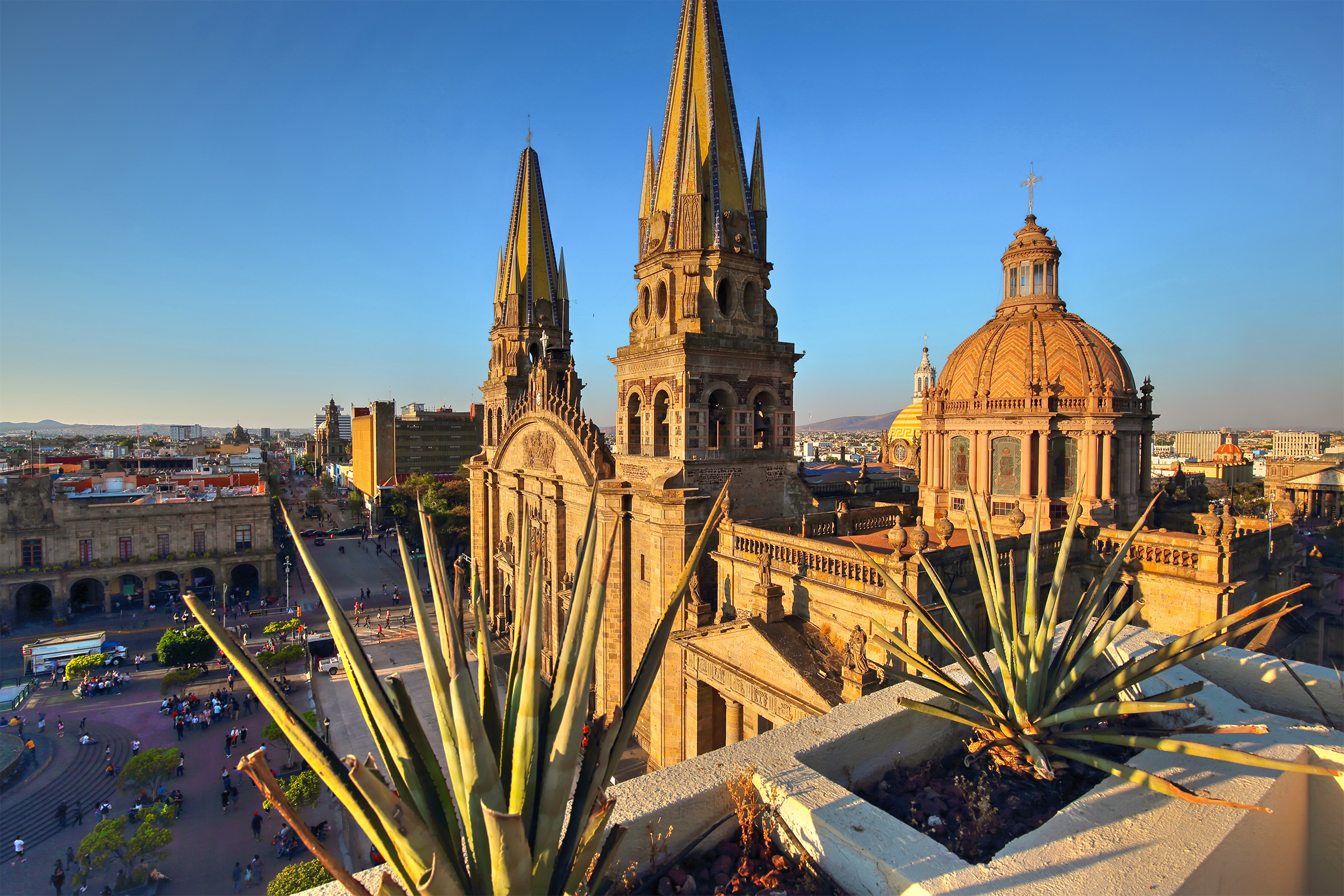 Guadalajara's vibrant culinary and nightlife scene, world class museums, and colonial architecture earned it 158 percent more bookings, and Airbnb also says its "green credentials are also worth noting: the local government has embarked on an initiative that encourages cyclists and pedestrians to reclaim public spaces normally dominated by cars."
10. Vanuatu
The archipelago nation of Vanuatu is made up of over 80 islands and has over 100 native languages. This incredibly diversity alone is enough to explain why 140 percent more people are interested in visiting this amazing place. 
11. Cali, Colombia
Cali has come a long way from its reputation of producing powerful drug cartels back in the day. The trendy Colombian city has seen a 137 percent increase in bookings and "has a real zest and an unmistakably electrifying atmosphere. This melting pot of indigenous, European and African cultures has a tropical party vibe and energizing nightlife — and at around 1,000 meters above sea level it enjoys a warm and breezy temperature during the day and a refreshingly cool one at night."
12. Cape Canaveral, FL, US
This Florida cape has 72 miles of beachfront and three protected areas: Canaveral National Seashore, Merritt Island National Wildlife Refuge, and Sebastian Inlet State Park. It's also famously the site of the Cape Canaveral Air Force Station and will be the launch site of NASA's Mars 2020 Exploration Program, which likely explains the 136 percent surge in bookings. 
13. Aberdeen, Scotland
Scotland's third largest city is welcoming 119 percent more visitors than usual because of its museums, fine dining, and ruins along the gorgeously green coast.
14. Courtenay, BC, Canada
Located in the Comox Valley on Vancouver Island, Courtenay currently has a 114 percent increase in bookings and is the perfect destination for outdoorsy folk with its mountains, villages, and alpine meadows.
15. Ubatuba, Brazil
An impressive 100 beaches, surfing championships, and lots of hiking trails make Ubatuba a popular destination for surfers and nature lovers alike, giving it a 108 percent boost in bookings. 
16. Les Contamines-Montjoie, France
Les Contamines is located between Chamonix and Megève in the Mont Blanc region. Its gorgeous snowy landscape and restored buildings led to 108 percent more bookings by those looking to get away from crowded mainstream resorts.
17. Tokyo, Japan
Tokyo has always been a major tourist destination, but with Japan hosting the upcoming Summer Olympics, this beyond-bustling capital city is seeing a 103 percent surge in bookings. 
18. Kerala, India
The South Indian state of Kerala ranks 18th on the list of top destinations for 2020, with a 95 percent increase in bookings. The oasis not only has beaches, lakes, waterfalls, and picturesque mountains but also runs a Responsible Tourism program that encourages people to conserve everything about Kerala. 
19. Malindi, Kenya
In 19th place with an 88 percent increase is the Kenyan coastal village of Malindi that's "home to a multicultural melting pot of African, Arab and European residents, and stunning natural beauty." 
20. Maastricht, Netherlands
And lastly is the Dutch city of Maastricht with a booking increase of 55 percent. Located right outside of Amsterdam, the city has a plethora of museums and rich history, and in March 2020 will host TEFAF Maastricht — one of the biggest art fairs in the world.