Airline Denies Flight Attendants Held an Orgy After Graphic Sex Tape Emerges
This is WAY more interesting than a safety video.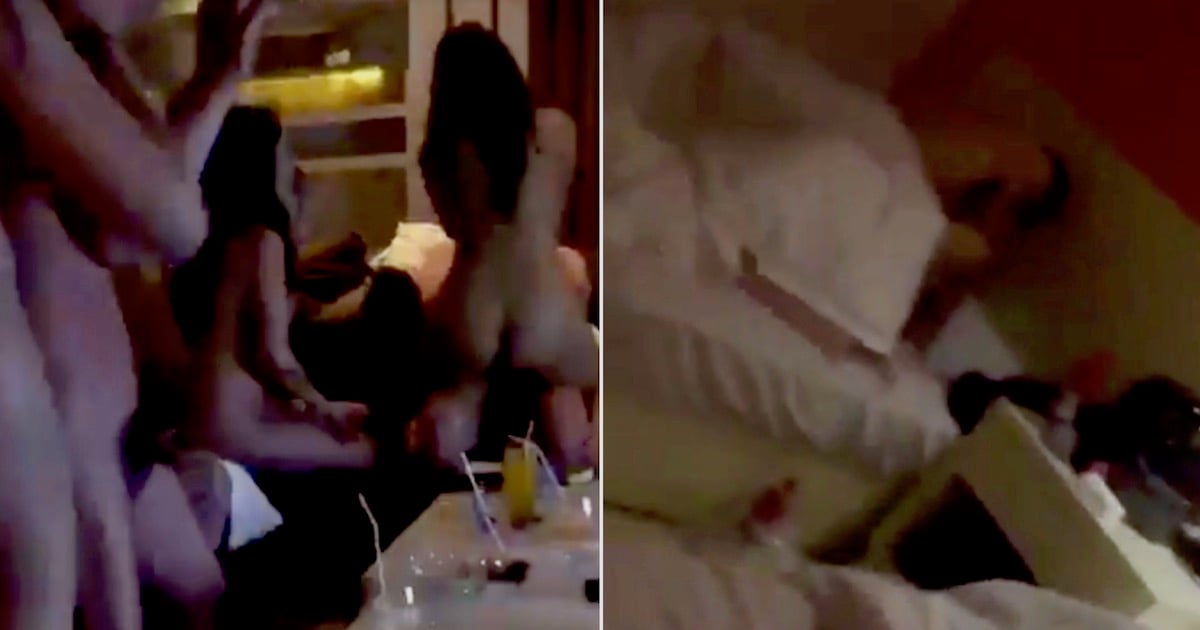 The only airline controversies we tend to hear about involve emotional support peacocks and dogs dying in overhead bins. China continues to show up America on all fronts with its latest air-travel controversy: that a bunch of flight attendants might have held an orgy and filmed it.
Videos emerged on the Chinese social media site Weibo showing four women and two men running around naked in a hotel room, some singing karaoke and others fornicating on couches and beds. Everyone involved appeared to be fully enjoying themselves.
https://www.youtube.com/watch?v=HXVstgkZI5E
The clips garnered millions of views, before being taken down by censors, and prompted the development of a wild conspiracy theory: that the participants in this naked sex orgy were flight attendants on for either China Eastern Airlines or its subsidiary Shanghai Airlines, and that it all went down in a hotel room in Madrid.
https://twitter.com/YesCaTem/status/974264813772664833
The airline has since denied the rumors. In a statement, it claimed that none of the participants were confirmed to be China Eastern Airlines flight attendants, that the hotel did not match any of the hotels used by the airline, and that the rumors were the work of people out to sabotage the airline's upstanding reputation. 
https://twitter.com/YesCaTem/status/974264055660625921
Some Chinese netizens have come to the airline's defense. They note the Thai alphabet shown on the television and suspect the orgy may have gone down at a high-end Thai spa and involved local prostitutes. 
https://twitter.com/YesCaTem/status/974265152387207168
We just hope it was as fun as it looked.