These Are the U.S. Airlines Most and Least Likely to Lose Your Luggage
The winner may surprise you.
Csondy/Getty Images
The holiday season is here, which means that millions of Americans will find themselves anxiously waiting around baggage claims across the country, praying their bags show up on the conveyer belt.  
But you don't have to leave the fate of your belongings purely to chance. Inside Hook reports that the Department of Transportation ranked U.S. airlines by how often they mishandled luggage in its latest Air Travel Consumer Report.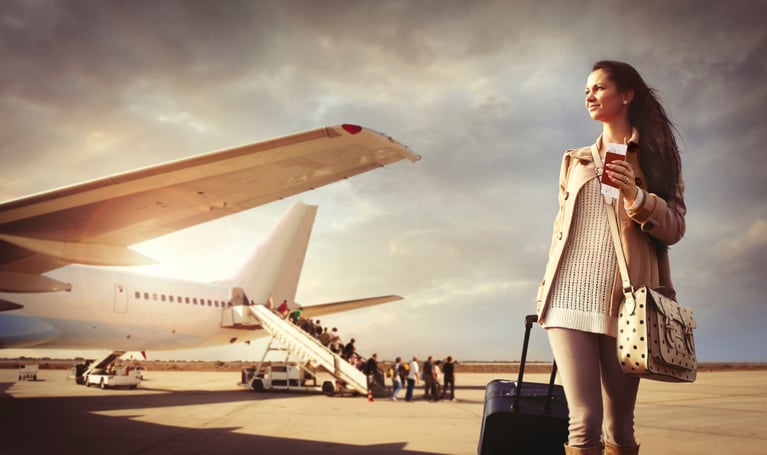 Each rate was calculated "based on the total number of reports each carrier received from passengers concerning lost, damaged, delayed or pilfered baggage." 
Surprisingly, cut-rate airline Spirit came out on top with an average of just 1.84 bungled bags per 1,000 passengers. But if you aren't willing to forgo the experiences of more premium airlines, Delta and JetBlue aren't far behind in the second and third positions, respectively. 
Here are the full rankings for domestic flights only, based on the number of mishandled bag reports per 1,000 passengers, from worst to best:
Envoy Air: 6.21
ExpressJet Airlines: 5.87
SkyWest Airlines: 4.69
American Airlines: 4.34 
United Airlines: 3.15
Alaska Airlines: 3.09 (combined with Virgin America)
Southwest Airlines: 2.90
Frontier Airlines: 2.77
Hawaiian Airlines: 2.58
JetBlue Airways: 1.97
Delta Air Lines: 1.94
Spirit Airlines: 1.84

This sure as hell won't lead to passengers foregoing luxury for economy, but at least you know that when you fly Spirit, they're probably going to get at least one thing right.