Alex Begum Has 175 Million Reasons Why Not to Mess With This Texas Lawyer
The San Antonio trial lawyer is making waves.
Alex Begum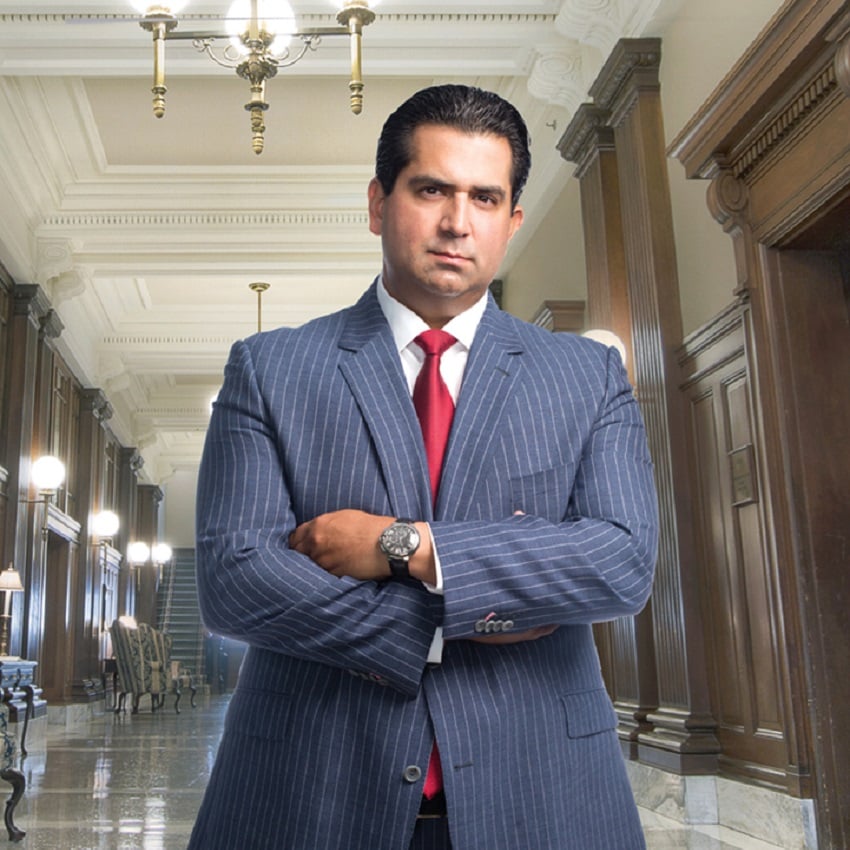 From the small border town of Brownsville, Texas, Alex Begum is building a powerful law firm with over $175 million in verdicts and settlements. What's more, he's doing it by helping families.
And he's only 39.
"I get to meet people during their worst times as they've lost family members or suffered horrible injuries that will forever change their lives. It's a great responsibility and I'm honored to be chosen to fight for them." says Alex.
Begum is the son of an immigrant holocaust survivor. Alex's father Michael Begum was 17 years old in Minsk Russia when the Nazis invaded his small village in 1942. His entire family was killed during the invasion and others in the concentration camps. Michael escaped into the woods eating whatever food he could salvage in the harsh Russian winters for 6 months. 
When he was found and despite barely weighing 100 pounds, he joined the Russian Partisans, a group of organized civilian fighters who eventually numbered nearly 100,000 and battled Nazi forces in enemy territory. Michael Begum's story is documented by the Shoah Foundation, an institute founded by Steven Spielberg in 1994 to preserve interviews with survivors and other witnesses of the Holocaust. 
Not understanding how people could allow such tyranny to come to power in Germany, Alex began studying political science, obtained a law degree and an MBA. When deciding between offers from corporate law firms, he instead decided to start his own firm focusing on individuals against very powerful entities. 
"My father's family all died due to people not willing to stand up for those in need at a critical moment in history, so I needed a career that let me try to even the scales of justice for those folks facing overwhelming odds."
Alex has a foothold throughout Texas. He has uprooted and rattled what many established players would describe as a good old boy's network as the son of a Jewish Russian immigrant and a Mexican immigrant mother. His success has been recognized by his colleagues and the National Academy of Personal Injury Attorneys having been named one of the Top 10 Personal Injury Lawyers in the nation in 2017 and one of the Top 10 Personal Injury Lawyers under 40 from 2013-2017. 
As the Huffington Post reported in May, he played a central role in saving a community that was in imminent danger of losing its homes.
Despite now leading one of the most successful minority owned law firms in south Texas, Alex Begum is not slowing down. 
"Despite a terrible tragedy, each courtroom victory gives a victim or the surviving family a chance at a brighter future. That drives me to continue my work to even the scales of justice for those who have no one to stand up for them."
Begum is succeeding in a crowded field of lawyers. 
Supported and sponsored by Alex Begum