Amber Heard's Racy Sex Scenes Led to Her Divorce from Johnny Depp, Lawsuit Says
WOW.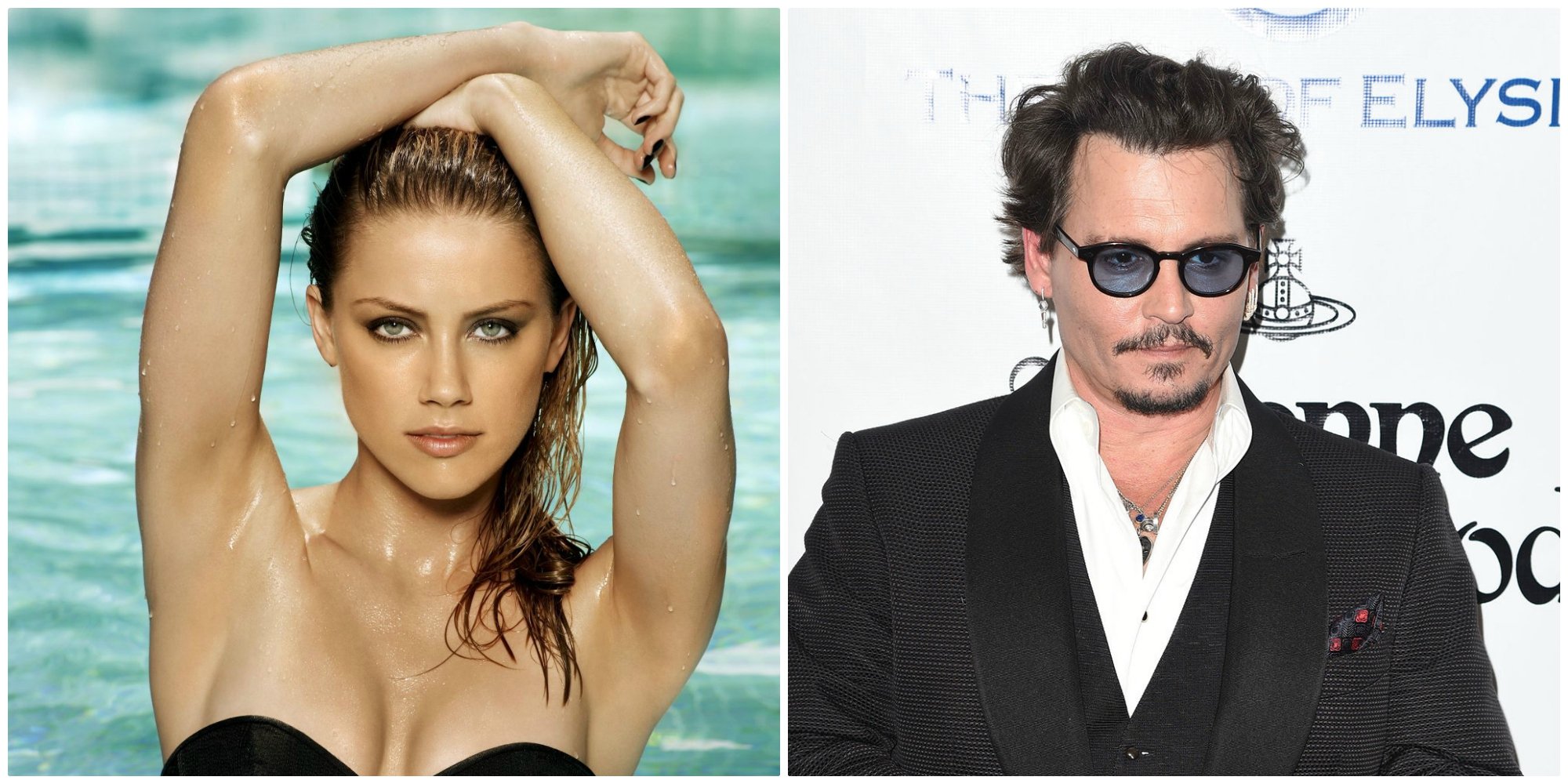 By this point, we've all heard about Johnny Depp and Amber Heard's messy divorce, and just when we thought it couldn't get much worse, it went ahead and got even messier.  
According to a new lawsuit, it seems as though during their marriage, Johnny Depp was 'extremely jealous' and ordered Amber Heard to pull out of a film because it had a bunch of racy sex scenes involving a female police officer, a female detainee, a car, and a police baton.
The lawsuit is against Heard, where the producers of the movie are suing her for a solid $10 million over a contract dispute.
" tml-render-layout="inline
In the lawsuit, Producer Christopher Hanley says that Depp put a lot of pressure on his then-wife to back down from her role in the unreleased movie London Fields, and claims "Heard's misconduct" on the film "might have resulted, at least in part, from her tumultuous relationship with Mr. Depp."
So basically what's he's saying is that the sex scenes caused them to break up. "The provocative nature of Heard's femme fatale role in the film was a factor leading to her divorce from Depp," he added. 
" tml-render-layout="inline
And to make things even more complicated, Heard is firing back by counter-suing over accusations that she was the victim of sexploitation, and is accusing the producer of secretly using a body double to film an 'explicit pornographic sex scene,' thereby breaking her nudity clause.
" tml-render-layout="inline
"This case shines a spotlight on the dark underbelly of Hollywood. Amber Heard is the latest victim of this lascivious and sexploitive couple," her lawyers apparently told a judge.
However, Depp's representative completely dismissed the claims, saying there's absolutely no reason to him to get involved in a contractual lawsuit about his ex-wife.
"The dispute between the producers and Amber Heard has nothing to do with Johnny Depp. We are informed that the producers have also been sued by the director and another producer. The statements about Johnny are ridiculous," reads a statement to Page Six.
"It marks the latest in a series of fantastical allegations she has made, including in connection with her high-profile divorce," attorney Mathew Rosengart said, taking a hard jab at Heard. "It is nothing more than a meritless smear tactic designed to distract from her own misconduct."
Long story short, some racy sex scenes may have contributed to the demise of the short-lived marriage of Amber Heard and Johnny Depp. 
But nonetheless, it looks like the blonde bombshell is living her best life, because she recently started dating "real-life Tony Stark" billionaire Elon Musk.
" tml-render-layout="inline
H/T: Daily Mail