Army Strategist Warns U.S. Troops Will Soon Be Outmatched
So much for American military dominance.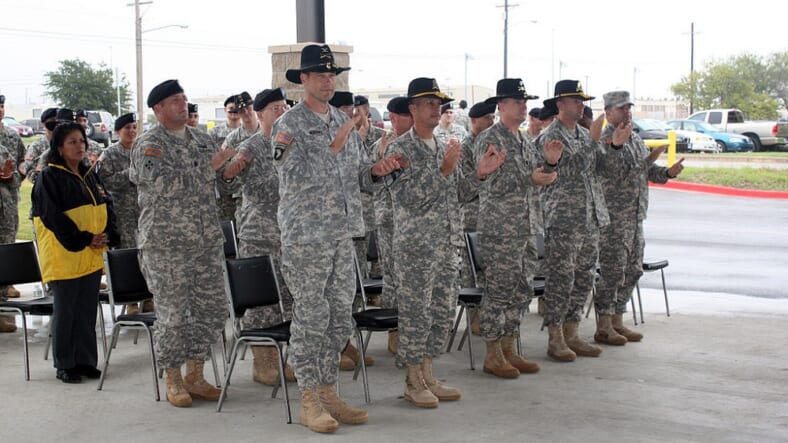 This may come as a surprise given America's military dominance the world over, but at least one Army strategist is very concerned about the U.S. military's true power. A lieutenant general recently sounded some remarkable alarms in a Senate, Sputnik News reports:
Lt. Gen. H.R. McMaster told the US Senate that American troops may soon be "outranged and outgunned by many potential adversaries and our Army in the future risks being too small to secure the nation." McMaster serves as deputy commanding general of Training & Doctrine Command (TRADOC), and is the branch's top strategist and war operations prognosticator.
McMaster's concerns don't stop with the reduced size of the force available to go into the field. Sputnik News reports he also noted "lack of modernization." His telling examples: the Bradley fighting vehicle and Abrams tank, both stalwart battlefield equipment for decades. Both, said McMaster, "will soon be obsolete." Even worse, the Army has "no current major ground combat vehicle development program underway."
McMaster didn't let the Air Force off the hook, either. Citing, among other things, the possibility that the Russians or Chinese — reportedly the number 1 and number 2 largest threats to America's sense of security in the world — could employ hacking teams to take out networks crucial to air operations, McMaster indicated America's long-unquestioned superior air power is also now in jeopardy. 
Potential threats and known enemies aren't getting any less sophisticated. If Lt. Gen. McMaster is right, any dream of a future where the military was a less potent force in the world may simply remain a dream for years to come. 
h/t  Sputnik News