Activists in Austin Want to Change Robert E. Lee Road to Robert Plant Road
The Led Zeppelin legend has two things going for him: He once lived in Austin, and he never led a secessionist army.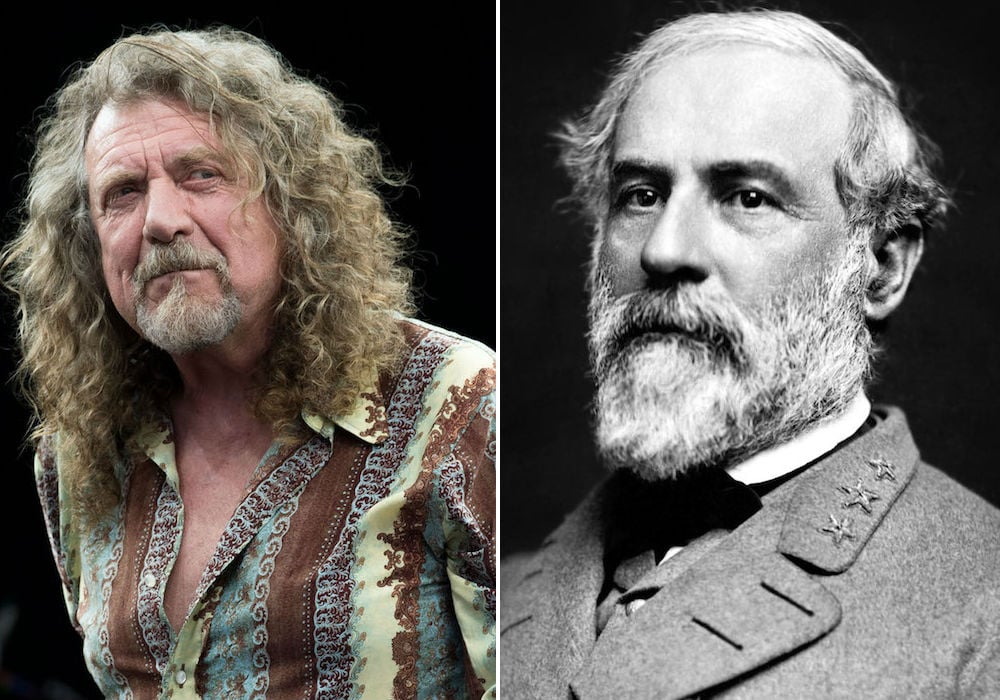 All across the country, anti-racism activists have united in the fight to remove statues, memorials and monuments commemorating heroes of the Confederacy. In Austin, statues of Jefferson Davis and other Confederate leaders have already been removed from the UT campus and now Robert E. Lee Road is in the cross hairs of one City Council member.
On Tuesday, Ann Kitchen said she's leading the charge to rename the road and a group called Keep Austin Weird Not Racist has come forward with a suggestion: Rename it for Led Zeppelin great Robert Plant.
As the group points out in a new video, the British-born rock God once called Austin home, living in the liberal oasis for a few years before moving back to England. Also, the video says, Austin is weird:
Austin, Texas. Hippie kingdom. Liberal oasis, Snowflake land. Call us whatever.

Here we're weird, we're gay, we're feminist, we're black, we're Latino, we're love.


We ride out bikes naked, our boobs do not need a bra and out streets, well, our streets mike actually need some help. 
These Austin-ites aren't the first to think Lee needs to be replaced by a music icon. Kassie Thibodeaux of Rayne, Louisiana recently started a petition to have statues of Britney Spears replace those of the Confederate general. So far, the mission has gained the support of more than 7,000 Britney fans.
There are also pushes to replace Confederate statues with those of Missy Elliot. But the best suggestion comes from residents of Bradenton, Florida, who want the now-removed statue in front of the town's courthouse replaced with a depiction of the late local icon, Snooty the Manatee.