Banksy Releases Director's Cut Video About Shredding 'Girl and Balloon'
The elusive artist reveals how his shocking stunt worked.
A little over a week ago, Banksy turned the art world on its head when he shredded his Girl and Balloon moments after it sold at auction for $1.4 million. After the scene went viral, prompting conspiracy theories ranging from a duplicate painting to the entire auction being staged, Banksy has taken to the internet himself to show the inner workings of the shredding mechanism and displaying his chagrin that the auctioned piece only shredded halfway.
The "Director's Cut" that Banksy shared doesn't just show details of the shredder that he built into the frame but also a test run where an identical piece (it was a print) is shredded from top to bottom. Presumably the intention was the same for the $1.4 million auction item.
The video captures several angles of the Sotheby's auction leading up to the gavel signaling the sale's end. Curators are seen explaining the popularity of the piece, the intention of the artist to sell it with its original (and booby-trapped) frame. Then the viewer sees the looks of horror and panic as the print runs through the shredder—and all are featured in stunning detail. It begs the question: was Banksy himself there to watch the fireworks go down or did he have a plant inside the auction house to do his bidding? Perhaps both?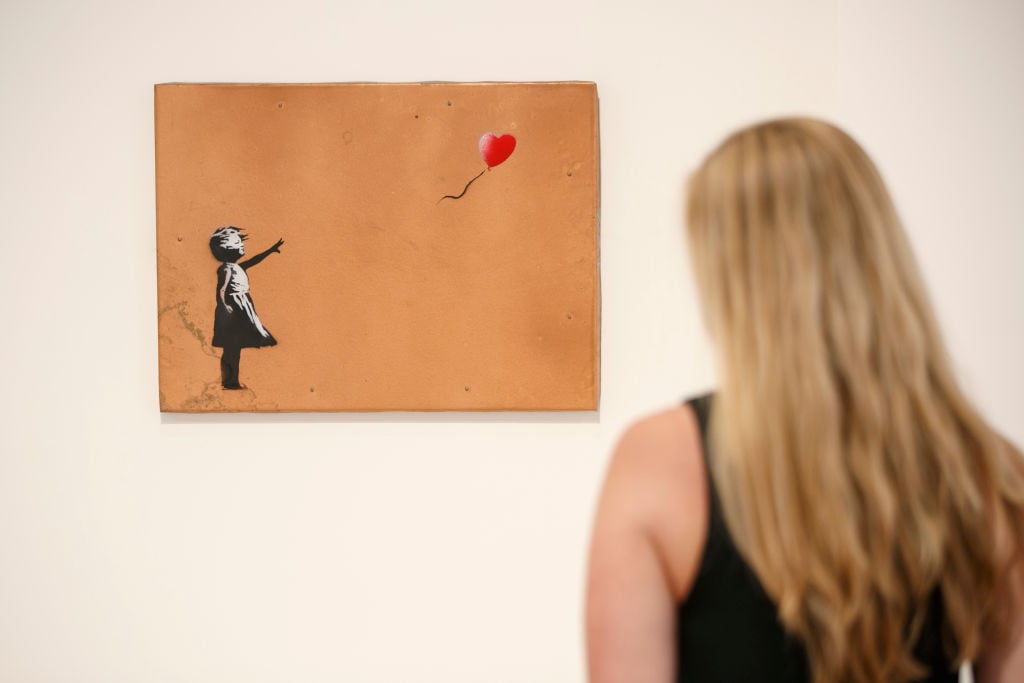 Undoubtedly, Banksy's video confirms that Girl and Balloon was indeed the collateral damage in Banksy's perpetual quest to shock and amaze, to devastate and delight the world of art. It's worth noting that, even though the artist has taken the time to post a follow-up, Sotheby's has been exceptionally mum on the aftermath of the shred. Considering the spectacular nature of the auction and the now-infamous nature of the piece, there's little doubt in anyone's mind that the next time Girl and Balloon goes up for sale, it'll draw quite a bit more than $1.4 million.