A Kid Jumped Into a Bass Pro Shops Fish Tank, And It Definitely Wasn't a Good Idea
This dumbassery has happened before, and we've got the videos to prove it…
Image: YouTube
A Colorado teenager is in the hospital with a cracked skull and facing criminal charges after he jumped from a 30-foot ledge into a Bass Pro Shops aquarium on Saturday. 
The unidentified dumbass was partaking in a viral challenge in which people film themselves jumping into the sporting good store's massive aquarium.  
Fox 31 Denver reports that a store employee saw someone filming the dangerous prank and that our hero actually "cracked his skull on the rocks."
A Bass Pro Shops spokesperson says the company plans to prosecute the teen to the full extent of the law. The company issued the following statement: 
A teenage minor attempted to enter our aquarium as part of an intended prank. Our associates and security team quickly addressed the issue safely and without incident.
 We also appreciate the assistance of local law enforcement. Such occurrences are extremely rare and highly discouraged. We host more than 120 million visitors every year and provide a safe, fun experience for families who share our respect for wildlife."  
The fish have been assessed by an animal care team and were unharmed, though we can't say the same for the ballsy kid in question.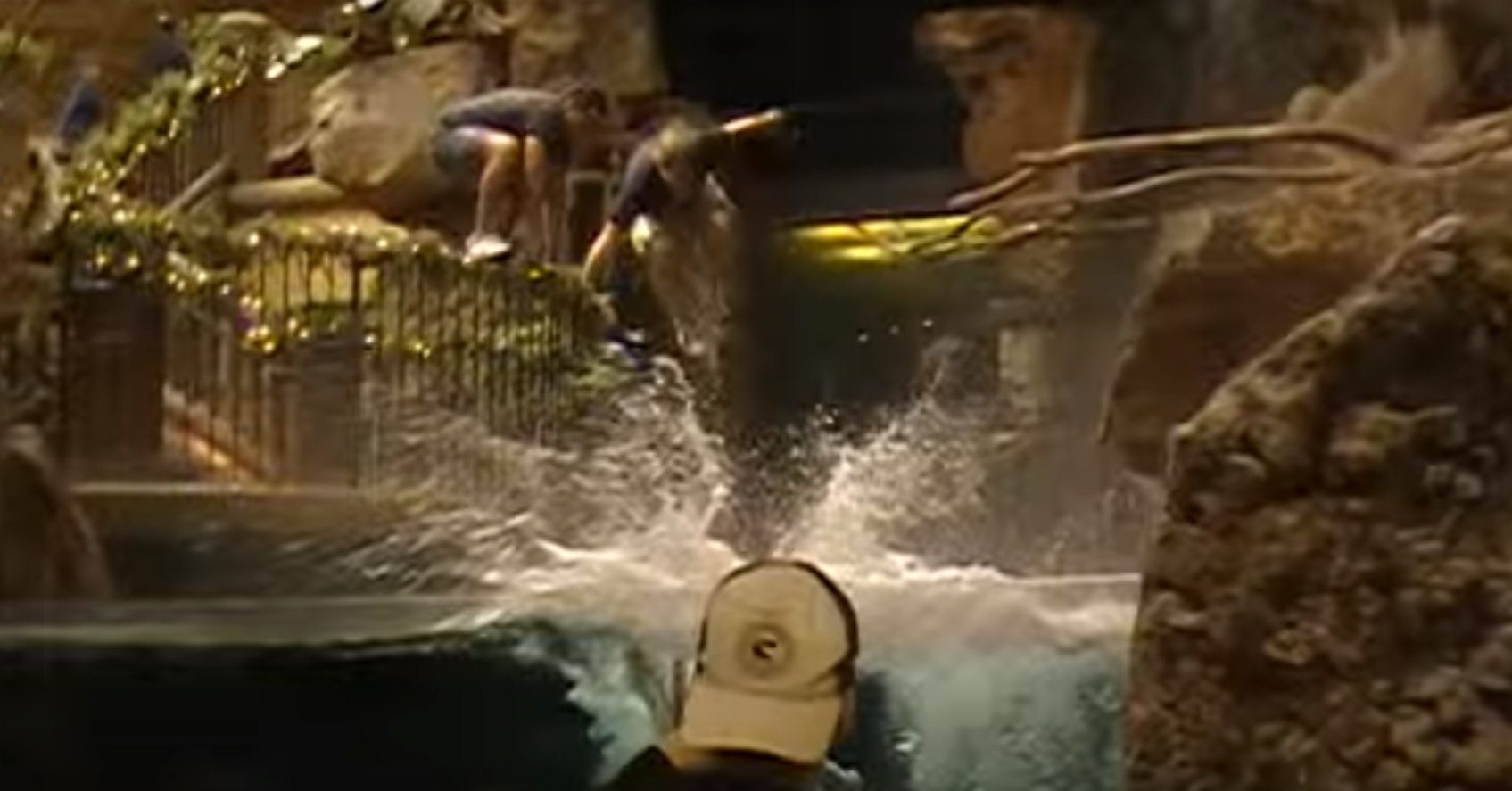 It's unclear as to when the silly ass stunt became a bonafide viral trend, but we've found videos of attempts dating back to 2008. Enjoy:
https://www.youtube.com/watch?v=tgKWKCaECe4
A group of four filmed a particularly impressive rendition of the Bass Pro Shop jump, which they set to Pantera's "Walk." 
https://www.youtube.com/watch?v=hJUt1gWJ1GU
Seriously, though—don't do this. Cracked skulls are not cool. 
h/t: COED