Instagram Model Who Sold Her Bathwater to 'Thirsty Gamer Boys' Has Account Shut Down For Rules Violations
Belle Delphine, who had 4.5 million followers, was infamous for selling $30 jars of her own bathwater to weirdo fans.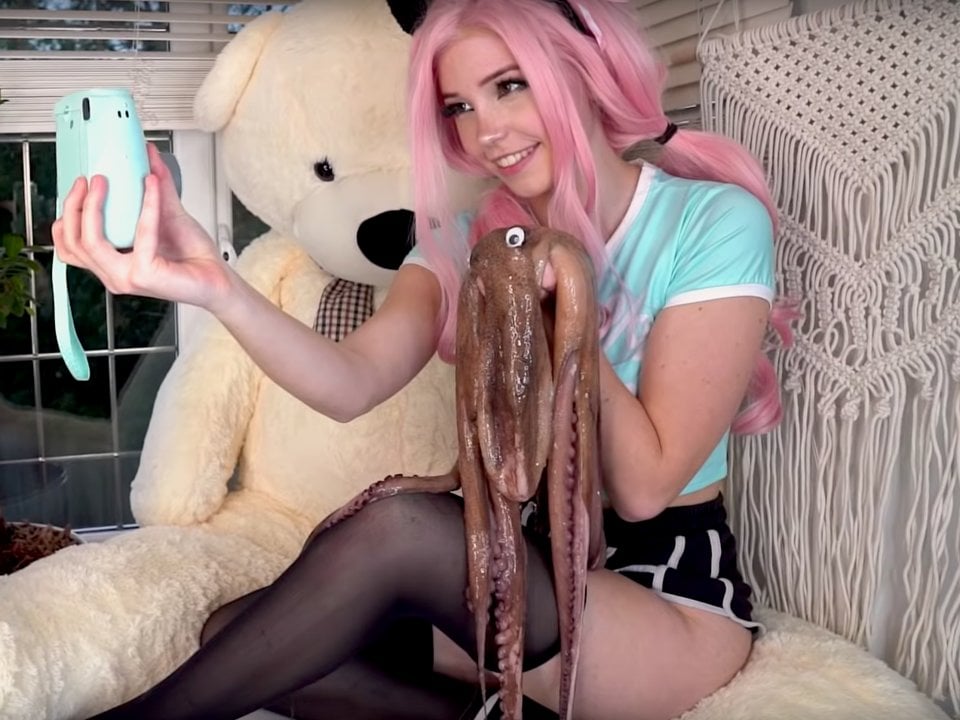 Oddball Instagram star Belle Delphine, best known for selling her own bathwater to "thirsty gamers boys",had her account deleted for violating the 'gram's community guidelines. 
The British influencer dubbed "GamerGirl Bathwater" hit 4.5 million followers after two stunts went viral this year. In June, she promised to create a PornHub account if one of her posts received 1 million likes, according to Business Insider.  
She technically followed through, but the videos uploaded to the account weren't remotely pornographic. Instead, they featured Delphine doing curiously weird stuff like eating a photo of YouTube personality PewDiePie and snuggling stuffed roosters.
More recently, Delphine began bottling and selling her bath water for $30 a pop. Every jar of "GamerGirl Bathwater" for "thirsty gamer boys" was bought in just three days. 
Her Instagram account was shuttered following a targeted campaign. BI notes that searching for the hashtag #belledelphine brings up screenshots from users who have reported her for posting "nudity or pornography" like this: 
While it doesn't appear that Delphine ever posed naked on the 'gram, she did often make "ahegao" expressions in her scantily clad-cosplay pics and videos. 
What's ahegao, you ask? Metro has further details: 
The term relates to Japanese anime and manga porn style known as hentai (which loosely translates to pervert).

Ahegao was first cited around the 1990s, and describes the facial expressions of the characters in these hentai porn films as they reach orgasm.

In hentai pornography, women are often shown with their eyes rolling back, tongue hanging out, and blushing or panting. The idea appears to be to show an intense level of arousal, where someone loses their faculties completely.
When BI asked what Delphine did to get banned, an Instagram spokesperson refused to expand, citing privacy. 
As of now, the 19-year-old model has active Patreon and Twitter accounts, both of which feature extremely racy, NSFW photos. An fan account on IG with 138,000 followers is also up and running.