America's Best and Worst Airports, Ranked
The absolute best and worst airports in America right now.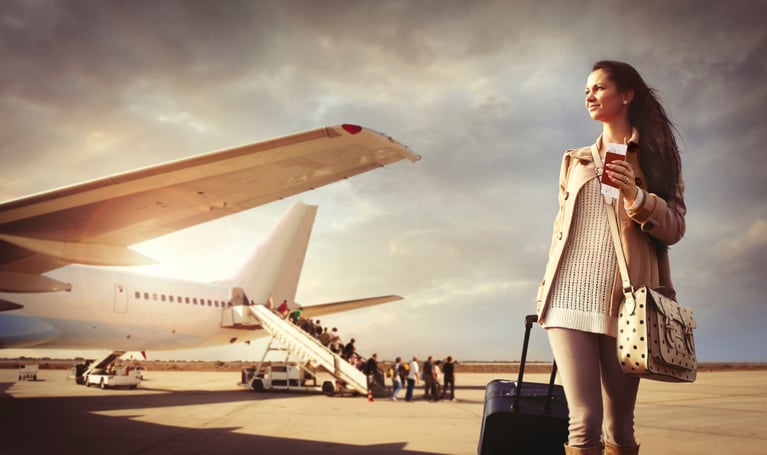 Getty Images
Airports seem like places that thrive on giving travelers some consistency. Tight security, clear directions, up-to-date information, places to shop and eat–you name it, you can expect to find some version in every place you land. They're transit stations, malls, and temporary prisons all in one. 
So it's weird that there is such a huge gap in quality found between them. For every pleasant, eminently bearable experience, there's a stressful slog through a transportation wasteland.
Via Thrillist, we learn that the folks behind The Points Guy ranked airports around the country in order of quality, to find the very best and the absolute worst. Thrillist breaks down how these lists were made:
To figure it out, they looked at the 50 busiest airports in the country and considered a broad range of elements ranging from their sustainability efforts to the connection to their local communities.

Then they factored in data from traffic analytics experts to determine how long it takes to get their from the city itself, and surveyed the US Department of Transportation database to see the on-time flight departure and arrival stats.

The winner for 2019? San Diego International. It was found to have the best amenities as well as the best on-time record. 
Chicago's Midway fared worst. According to Thrillist, points were lost from "meager amenities, a lackluster on-time record, and its location, which is a schlep from the center of the city."
Here are the best and worst airports in America. Consider yourself warned.
10 Best U.S. Airports
10. John Wayne Airport (Orange County)
9. Indianapolis International Airport
8. Norman Y. Mineta San Jose International Airport
7. San Francisco International Airport
6. Seattle-Tacoma International Airport
5. Sacramento International Airport
4. Hartsfield-Jackson Atlanta International Airport
3. Portland International Airport
2. Phoenix Sky Harbor International Airport
1. San Diego International Airport
10 Worst U.S. Airports
10. Luis Muñoz Marín International Airport (Puerto Rico)
9. William P. Hobby Airport (Houston)
8. Cleveland Hopkins International Airport
7. Louis Armstrong New Orleans International Airport
6. Laguardia Airport (NYC)
5. Southwest Florida International Airport (Fort Myers)
4. Detroit Metropolitan Wayne County Airport
3. Fort Lauderdale-Hollywood International Airport
2. Orlando International Airport
1. Chicago Midway International Airport