These Bikini Baristas Are Fighting For Their Right To Serve Coffee Half-Naked
A little java and jugs never hurt anyone.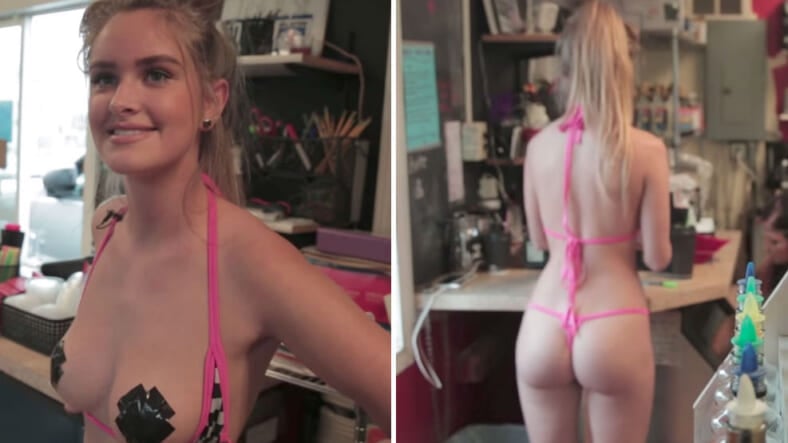 (Screengrab)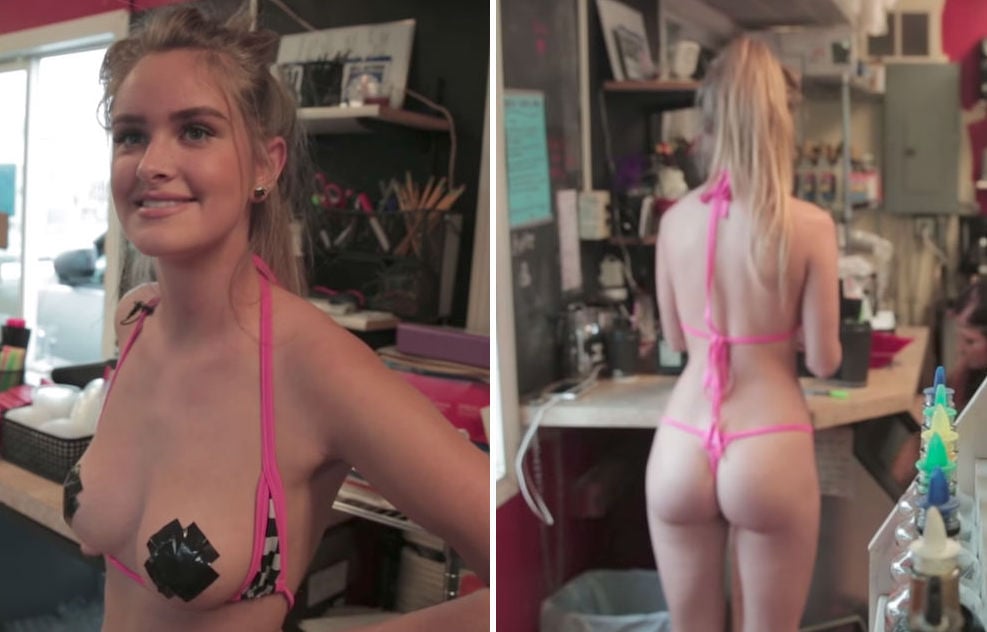 In Everett, Washington, a sleepy burg about 25 outside of Seattle, there's a battle brewing over java and jugs. Home to several coffee shacks that employee bikini baristas, Everett recently passed an ordinance in an attempt to crack down on these establishments. 
The AP has more details on the rules, which were adopted because the "bikini baristas" tiny outfits provide "the opportunity for scantily clad baristas to easily engage in sexual conduct with customers," the City Council said. 
One of the ordinances prohibits employees at "quick service" restaurants from exposing their midriffs, breasts and the top three inches of their legs. The other defines a new crime of facilitating lewd conduct.
The ladies affected by these laws are now fighting back by suing the city, claiming that the laws violate their rights to express themselves and discriminate against women. 
https://www.instagram.com/p/BY8rJKkHtHb
"The Baristas express messages of freedom, empowerment, openness, acceptance, approachability, vulnerability, and individuality," the lawsuit says. 
"Wearing a bikini at work allows the Baristas to open conversations with customers about body image and self-confidence that would not be possible in other attire."
https://www.instagram.com/p/BY1bIlIhRGb
Another problem with the rules is the trouble enforcing them. By setting standards for how much of a woman's body can be exposed, the ordinances could lead to "humiliating and intrusive examinations" to determine if a barista is in compliance, the lawsuit says. 
https://www.instagram.com/p/BYYJzp5H0P6
"This is about women's rights. The city council should not tell me what I can and cannot wear when I go to work, it's a violation of my First Amendment rights," barista Natalie Bjerk told the Seattle Times.
"I choose my own clothing at work, and for me, the message I send is freedom," Liberty Ziska told Komo News. "Millions of women fought for our rights and right to vote, and it's my right to wear what I want. It's my right as a person. There is nothing unhealthy, obscene, or contrary to the public good in the barista's garments."
https://www.youtube.com/watch?v=OlyFh97zy7M
Everett isn't the first town in the Pacific Northwest to take issue with bikini baristas. But as this engrossing report from Zagat makes clear, the towns that have previously tackled this issue have done so for the same reason Everett is: Some people are scared of boobs and butts.