'Bleisure' Travel Trend Shows How To Turn Business Trips into Vacations
Business + Leisure = "Bleisure."
(Photo: Getty)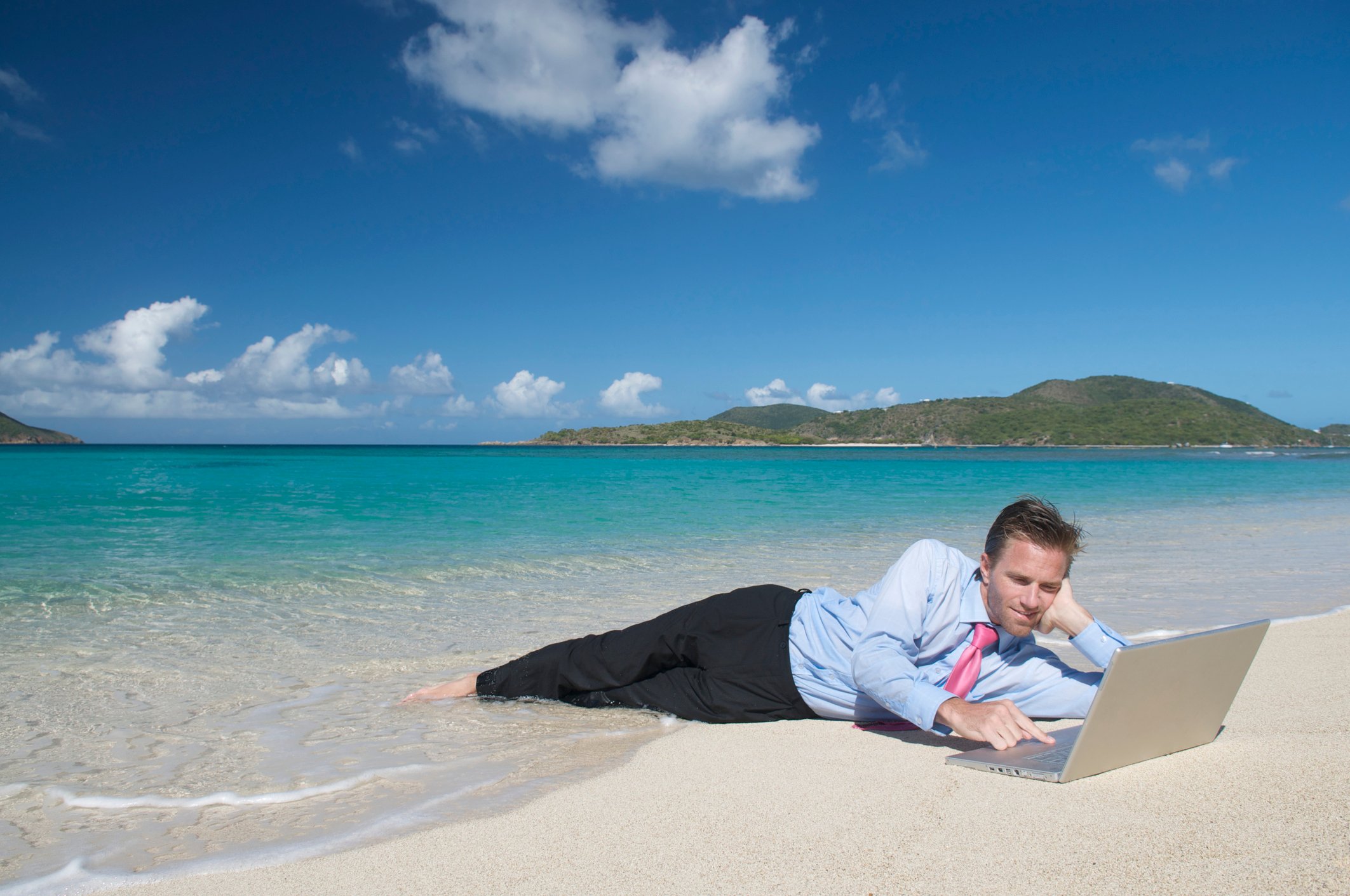 A burgeoning travel trend is something called "bleisure," which, as you might guess, mixes business and leisure in a way that combines the fun parts of a vacation with the work of a business trip.
Much like a mullet, it's business in the front, and party in the back. 
For example, if you have a four day business trip to Rome and the majority of the trip is spent in a conference room, you might elect to extend your stay three more days to actually check out the sights and history of the city (or just lay around by the pool). 
With that said, bleisure trips tend not to be the exciting vacation you plan out months in advance. It's more of a trip you take because you're already in the general vicinity and it doesn't require taking a week off of work or buying an expensive round trip ticket.
Instead, you either stick around a day or two longer or perhaps take a small detour to a neighboring country as a pitstop on your way home, so any money you do spend on the plane ticket is considerably cheaper than what you'd pay otherwise.
This may seem like yet another way that the line between life and work becomes blurred, because it is. This trend of fusing business and personal travel is a steadily growing one not only amongst millennials, but older generations as well.
According to the State of Business Travel Survey by National Car Rental, 90 percent of Millennials have been on a bleisure trip in the past year, relative to a slightly lesser 81 percent of Gen X'ers and 80 percent of Baby Boomers. 
The Global Business Traveler Association states that bleisure travel account for 7 percent of business trips, and a 2018 survey from Hilton Hotel & Resorts found that 70 percent of 25 to 30 year old business people want to extend their work trips for vacation purposes.
According to Jeanne Liu of the Global Business Travel Association, one third of business travelers will add some leisure activities to at least one of their business trips this year.
"It's people from all different levels: we thought it might be more entry-level, but we found managerial does it as well, although we did find millennials more likely to partake in bleisure than some of their older colleagues," she told the BBC. "It's opportunistic: it depends if you're going to a place you like and that you want to spend time in.
"Travel wellbeing relates to job satisfaction, which means people stay productive and stay longer in their jobs. Being able to…add some fun elements to a trip, makes that trip much less stressful."