Good News: You Will Soon Be Able to Build Your Own DIY (Sex) Robot
"Weird Science" is about to get an IRL reboot.
What if we told you there was a geeky way you could land the woman of your dreams? All you need is a buttload of cash, a hammer and possibly a soldering gun, and this DIY sex robot manual. 
Ricky Ma Wai-kay, the guy who built himself a $50,000 Scarlett Johansson sex robot — a.k.a. robot prototype Mark 1 — is currently working on a build-a-sexbot handbook, so that you can build yourself a Mark 1 too. Yay!  
Ma's insanely realistic robot is made from a 3D printed skeleton covered in silicone skin, and can respond to verbal commands and make facial expressions. For example, if you say, "Mark 1, you are so beautiful," robo-Scarlett bows and smiles at you, and says, "Hehe, thank you." Unsettling. Yet so polite!
Ma says his mechanical Scarlett isn't a sex toy, but it could be a great companion for some people. A companion? Or a companion? Hmm. That's a personal preference, we suppose. You can decide on that after you build your own robot friend.
"Many people feel very alone and some people are not skilled at communicating with girls or boys," Ma told the South China Morning Post. "I don't think they should fall in love with robots but [having a robot companion] could help them psychologically."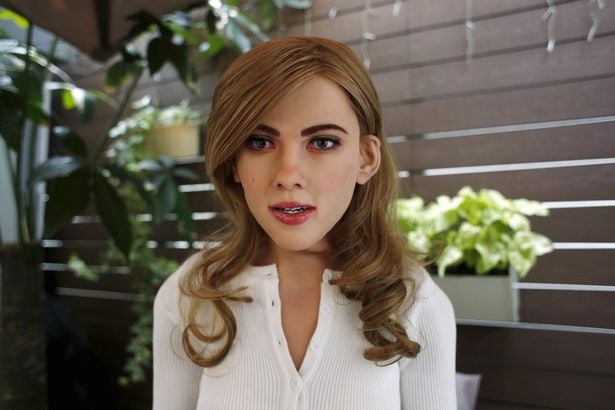 So, those who want a realistic sex robot — that is not a sex toy — can buy Ma's handbook and build themselves a "friend" to hang out with, without employing the tough trial-and-error method Ma needed to use. How practical!
"When I started building it, I realized it would involve dynamics, electromechanics and programming. I have never studied programming, how was I supposed to code?" he said. 
"Additionally, I needed to build 3D models for all the parts inside the robot," he said. "Also, I had to make sure the robot's external skin and its internal parts could fit together. When you look at everything together, it was really difficult." Luckily, everything will be spelled out in the forthcoming handbook, so that you can build your robot with ease.
That said, either Ma is doing the world a favor by writing this DIY manual, or he's trying to destroy life as we know it, because a recent study revealed that humans are turned on by robots, and many scholars believe that sex robots and AI are going to bring about the apocalypse. It's common sense to know that combination has the potential to turn out very unsavory.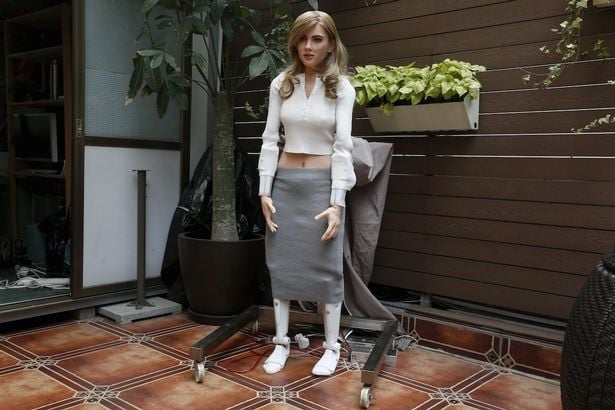 However, Dr. David Kreps of Salford University gave us some peace of mind when he said that even though robo-sex will increase in the next 50 years, it won't replace the emotional love between humans.
"Love takes two people — it's about human beings," he said. "A very large part of the physical and chemical connection between humans relies on eye contact and you're never going to experience that with a machine, no matter how much AI there is."
So, there's nothing wrong with purchasing Ma's handbook, coughing up $50.000, and building yourself a humanoid girlfriend to h̶a̶v̶e̶ ̶s̶e̶x̶ ̶w̶i̶t̶h̶ spend time with.