Here's How Much Money the Booming Cannabis Industry Will Make By 2024
PLUS: The top marijuana stocks to invest in right now.
(Photo: Getty)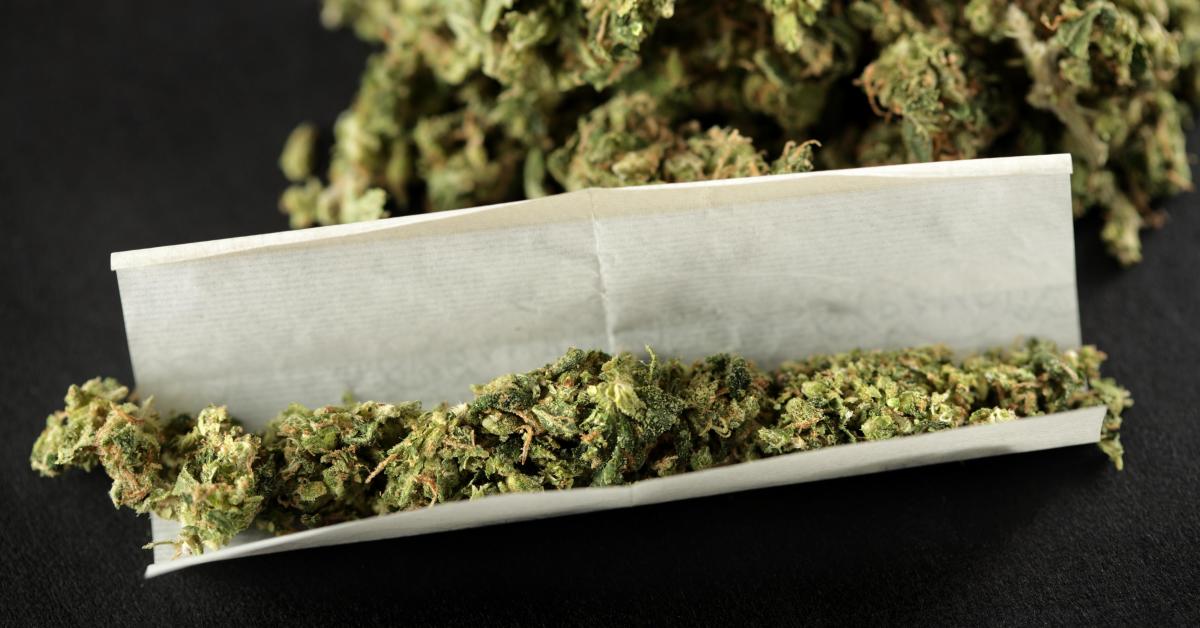 Now that eleven out of fifty states have legalized recreational marijuana (for people over the age of 21) and 33 states have legalized medical marijuana, it's obvious that the rest of America isn't too far behind.
It goes without saying that the red-hot cannabis industry is absolutely booming with more and more products popping up every day, making for a multi-billion dollar industry with forecasts that'll definitely make you want to invest in the weed market.
The cannabis industry includes everything from CBD products that treat anxiety, cancers, pain, etc., to good old-fashioned joints that treat…well, practically everything.
According to a 350-page report on marijuana growth projections called "State of the Legal Cannabis Markets" from Arcview Market Research and BDS Analytics which looked at legal pot sales figures from between 2014 and 2018 and estimates between 2019 and 2024, the projections for total worldwide sales are as follows:
2014: $3.4 billion
2015: $4.8 billion
2016: $6.7 billion
2017: $9.1 billion
2018: $10.9 billion
2019: $14.9 billion
2020: $19.3 billion
2021: $24.4 billion
2022: $30.7 billion
2023: $36.2 billion
2024: $40.6 billion
As Yahoo! Finance points out, there is a compound annual growth rate of 28.2 percent over a decade, and 24.5 percent over the period between the end of 2018 and the end of 2024.
Here's a chart that illustrates how the cannabis industry is expected to grow between 2018 and 2024, with figures in billions of U.S. Dollars: 
With figures like that, it might be a good time to start thinking about investing in the industry. 
If you're interested, The Motely Fool did some research on the best cannabis stocks to buy these days, and they include:
CannTrust Holdings
At a market cap of just over $700 million, CannTrust is one of the cheapest growers on the basis of full-capacity production. Add in the fact that its hydroponic Niagara campus should produce marijuana at a below-industry average cost per gram, as well as the fact that it's on track for recurring profitability in 2020, and it looks to be the industry's top cannabis stock to buy in the second half of 2019.
KushCo Holdings
KushCo also expects significant growth from its vape business. With Canada set to wave the green flag on derivative products within the next couple of months, and the company no longer eating tariff costs, KushCo's vape business could be a serious moneymaker in the years to come.
Trulieve Cannabis
As of the company's most recent quarterly report, it's expecting full-year sales to more than double to a range of $220 million to $240 million in 2019, up from $102.8 million last year, and then make a run at $380 million to $400 million in revenue in 2020.
Charlotte's Web
Right now, Charlotte's Web has a forward price-to-earnings ratio of less than 17, yet its sales could nearly double in 2019, and more than double in 2020, once it really feels the impact of its 700 acres of harvesting and extraction. That makes Charlotte's Web a top pot stock for the second half of 2019 that investors should consider buying.
You can read more about the companies and why they're good to invest in right here.