Here Are The Highest-Earning Celebrities of 2017, So Prepare to Get Seriously Annoyed
You won't believe who's number one…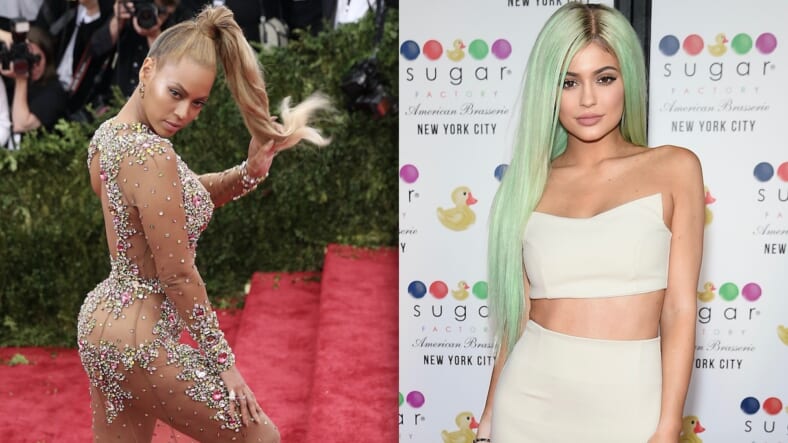 It's that time of year again! Forbes unveils its annual list of the 100 top-earning entertainers, and we all wonder where our lives went so horribly wrong.
We fully expected the publicity-loving hotties of the Kardashian clan to nab top spots on the 2017 roundup. So 19-year-old Kylie Jenner ($41 million) coming in at number 59 and Kim ($45.5 million) at 47 came to no surprise. 
These past 12 months were also boom times for scantily-clad pop stars. Taylor Swift ($44 million), despite a barrage of negative press, held onto her assets at number 49. Rihanna ($36 million) proved her "reign just won't let up" by ranking at 77. Pop queens Britney Spears ($34 million) and Katy Perry ($33 million) also made the cut, at 89 and 95 respectively.
The top 10 was more surprising, with '90s hip-hop star turned still-killing-it entrepreneur Sean "Diddy" Combs being crowned the top earner of the year. 
Check out the whole list here: 
1. Sean "Diddy" Combs – $130 million
2. Beyoncé Knowles – $105 million
3. JK Rowling – $95 million
4. Drake – $94 million
5. Cristiano Ronaldo – $93 million
6. The Weeknd – $92 million
7. Howard Stern – $90 million
8. Coldplay – $88 million
9. James Patterson – $87 million
10. LeBron James – $86 million
Forbes cites the success of Diddy's Sean Jean clothing line and stake in CÎROC vodka as driving forces of his ludicrous wealth. 
The shrewd businessman also raked in millions from his nostalgic Bad Boy Family Reunion tour, which featured performances from Lil' Kim, Faith Evans, Mase and Carl Thomas. 
To see what all the top dogs in Hollywood are earning, check out the full list on the Forbes website.