New Jersey Gov. Chris Christie Is Getting Roasted For Sunbathing on State Beach After Closing it to Public
With his approval rating in the crapper, Christie is going out in a blaze of glory.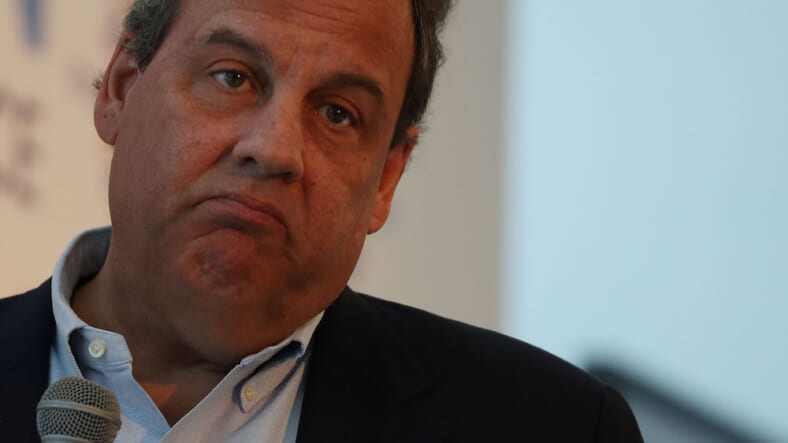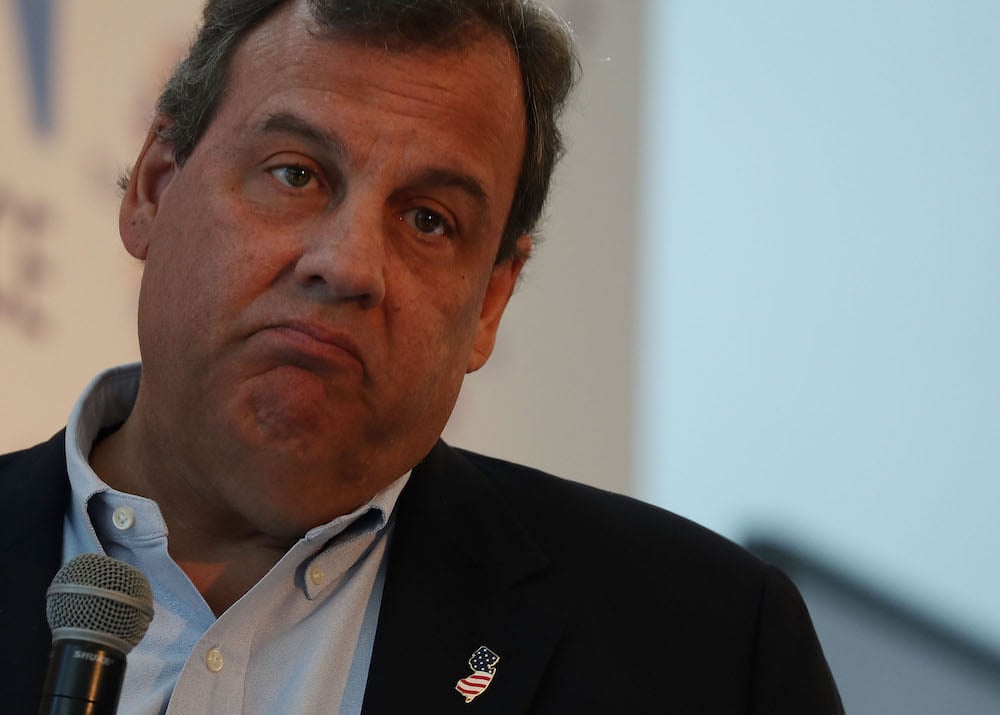 New Jersey's state public beaches are currently closed because of dysfunction in Trenton that's led to a government shutdown. Closed to everyone but Gov. Chris Christie, that is. 
In a remarkable display of political idiocy, Christie spent time with his family on a state beach this weekend, even though the same stretch of sand was closed to the public. The area is just outside of the governor's beach house on Island Beach State Park. 
https://www.instagram.com/p/BWFWFvhFamjhttps://www.instagram.com/p/BWF5UOen6wE
After sunning his ample thighs, Christie left his family to attend a news conference in the capital, where reporters asked him if he'd gotten any sun. He lied: "I didn't," he said. "I didn't get any sun today."
Later, his spokesperson Brian Murray was told about this photos, taken by a small airplane and published by NJ Advance Media. "He did not get any sun," Murray said. "He had a baseball hat on."
Christie sought to defend the swirling controversy about his beach trip on Monday. "The governor is allowed to go to his residences, and I'm at my residences," Christie told Fox 5 New York. "I'll tell you this: I said last Monday, a week ago today, that no matter what happens, we were coming here as a family this weekend. … This is one of the places we live."
The Governor is right, of course. He has every right to go to the beach. The question is weather it was smart to be seen sunning his ham hocks on a stretch of land that citizens were being turned away from. Obviously it wasn't. 
But Christie is less than a year away from leaving office and has already set records for low approval ratings. He's clearly entered the DGAF stage of being a lame duck office holder. And hey, look on the bright side, at least he provided the internet with something to make fun of. 
https://twitter.com/darth/status/881727197123272704https://twitter.com/JoshuaMZeitz/status/881497065704103936