College Admissions Scandal: Wealthy Parents Paid as Much as $6.5 MILLION in Bribes to Elite Schools
Not exactly the smartest investment…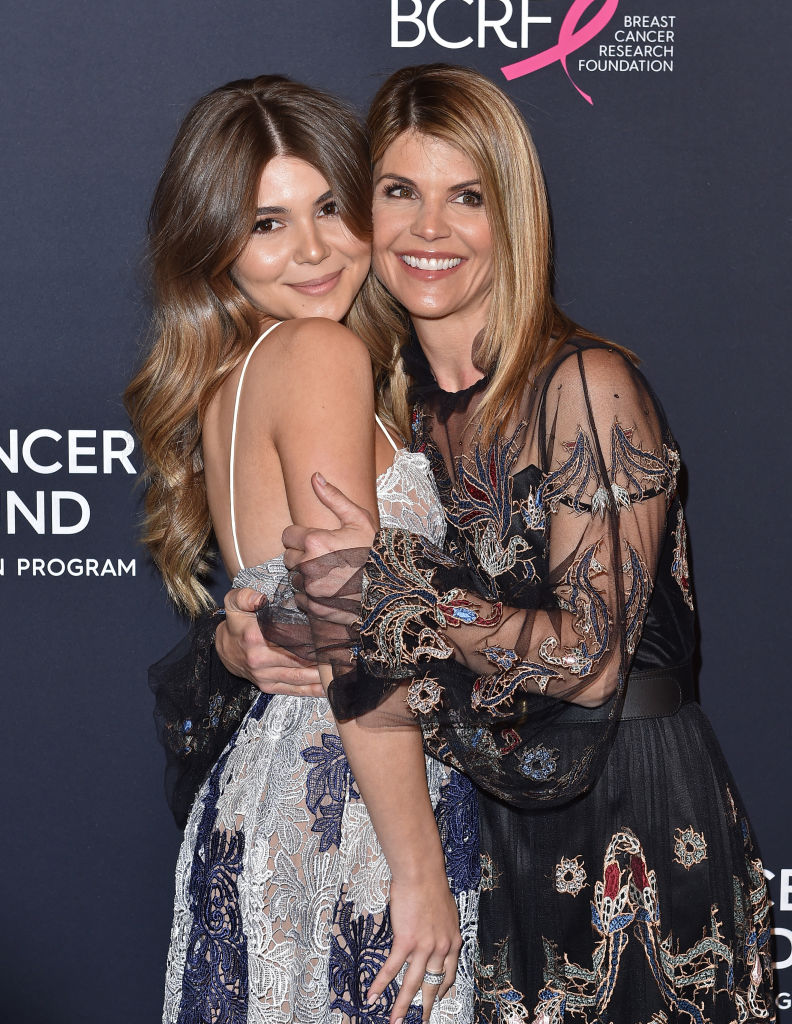 (Photo: Getty)
The blockbuster college admissions cheating scandal that ensnared actresses Lori Loughlin and Felicity Huffman along with scores of of other wealthy individuals accused of bribing college admissions officials to get their kids into elite schools has shown no signs of going away, even as authorities say some paid as much as $6.5 million to participate in the alleged scheme.
Authorities charged 50 people with taking part in a scheme where they either cheated on a standardized test (the SAT and ACT) or bribed colleges, school officials, and coaches to accept students who did not earn a spot at top universities under normal circumstances. 
Federal prosecutors say some of the schools involved are Yale, Stanford, Georgetown, and the University of Southern California.
In addition to Full House actress Loughlin and Desperate Housewives actress Huffman, others charged include nine coaches, two SAT/ACT administrators, an exam proctor, a college administrator, and a CEO named William Rick Singer who said he wanted to help very wealthy families get their kids into elite colleges and universities.
Perhaps most heard of in the news is Loughlin — a.k.a. Aunt Becky from Full House — who, along with her fashion designer husband, allegedly paid the University of Southern California $500,000 to have her two daughters admitted to the school as part of the USC crew team, when in reality neither of the girls participate in the sport.
One of the girls is 19-year old Olivia Jade Giannulli, who is a popular YouTube and Instagram influencer, boasting over a million followers. In one of her videos, she says: "I don't know how much of school I'm going to attend. But I do want the experience of, like, game days, partying. I don't really care about school, as you guys all know." Yikes.
https://www.instagram.com/p/Bn17xhEA4H_
According to CNN, the entire ruse was orchestrated by the aforementioned William Rick Singer, and once word got out, he pleaded guilty to four charges of fraud and admitted that all accusations were true.
"There were essentially two kinds of fraud that Singer was selling," said U.S. Attorney Andrew Lelling. "One was to cheat on the SAT or ACT, and the other was to use his connections with Division I coaches and use bribes to get these parents' kids into school with fake athletic credentials."
When it came to cheating on the exams, parents paid between $15,000 and $75,000 per test for better scores, and Singer would arrange for 36-year old Harvard alum Mark Riddell to either take the test in place of the student or replace their answers with his own. 
To successfully do this, Singer would bribe the test administrators, and currently, two test administrators are charged with conspiracy to commit racketeering.
Lelling says the bribes to school officials ranged from $200,000 to $6.5 million. "Wealthy parents paid Singer about 25 million dollars in total," he says.
And just how did Singer disguise these massive payments? By laundering them, of course. He made the payments seem like donations to the "Key Worldwide Foundation –a purported non-profit.
While we all know frauds have been happening for many years, with the children of wealthy and/or politically powerful families attending elite schools despite frankly not having the academic capacity to rightfully earn admission, the truth remains that each time this happens, someone who actually deserves a spot at that school is rejected.  
"For every student admitted through fraud, an honest, genuinely talented student was rejected," Lelling says.