Playboy Model Dani Mathers Is Facing Serious Jail Time For Body-Shaming Gym Photo
The 2015 Playmate of the Year could be put behind bars after Snapchatting another woman getting changed.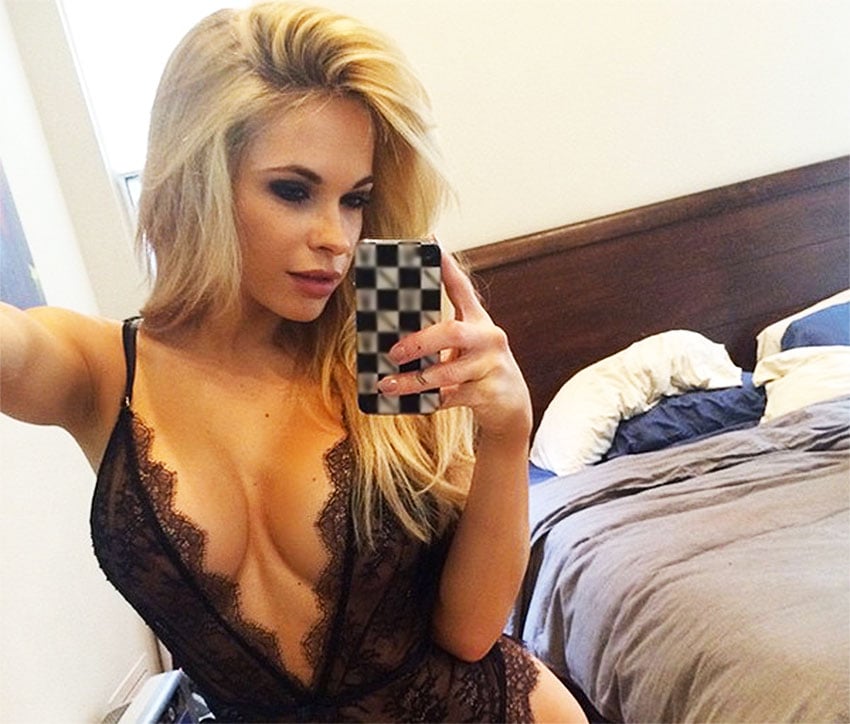 When 2015 Playboy Playmate of the Year Dani Mathers snapchatted a shot of another woman nude in the showers at her gym in July, the image went viral in the worst way—people were outraged the curvaceous model had body-shamed an innocent fellow gym member in such a demeaning and public manner. 
https://twitter.com/DaniMathers/status/753500451899711493
Mathers soon realized she'd pulled the worst kind of mean girl move and tweeted the apology above, but it looks like that wasn't nearly enough. TMZ reports that the woman in the shot has been identified, is angry, and Mathers could even be looking at serious jail time.
The 70-something-year-old victim, reports TMZ, "wants Mathers to feel the full force of the law for taking a pic of her while she was changing clothes in the locker room of an LA Fitness." The celebrity gossip site also indicated the woman was eager to give her full cooperation in the case. 
This is very bad news for Mathers, who could now be looking at six months in jail for the misdemeanor charge she disseminated the private images of another person. Sources told TMZ that police are keen to make a case because they want to make an example of the Playmate and discourage others from similar acts in the future.
We can't really see Mathers pulling a six-month stint in the already overcrowded Los Angeles County jails, but it's hard to deny that her own self-evident hotness is severely undermined by the undeniable nastiness of her actions. 
h/t TMZ