Daniela Botero Is Maxim's May/June Cover Star
Check out the Colombian beauty's exclusive photo shoot snapped by photographer Gilles Bensimon.
Colombian knockout Daniela Botero is one ravishing force to be reckoned with—just ask her one million Instagram followers (and counting). She's as ambitious as she is elegant and exquisite: her physique is immaculately toned yet still soft and feminine; her eyes a striking shade of sage green under gorgeous brows.
Born and raised in Cali, Colombia, she moved halfway around the globe to Paris at the age of 17 to study journalism and communications. "That's when everything started to change in my life…. Paris is where it all started," she tells us.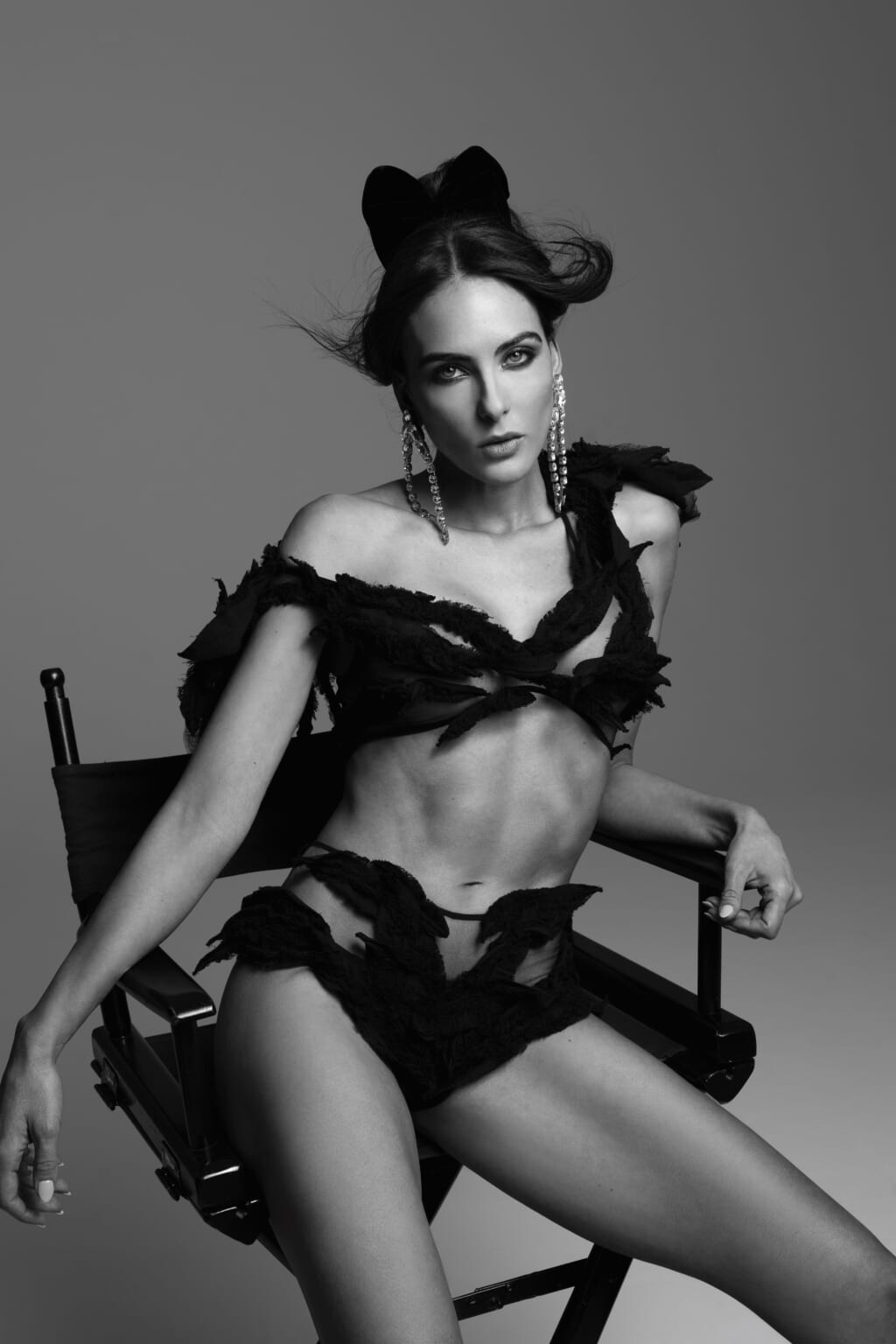 "When I went to Paris for school, I never thought I would become a model. I come from a pretty conservative family, so I always thought I would go into journalism, not modeling. You know, perhaps working at a television station as an anchor."
With her killer looks and marvelous curves in all the right places, it's only natural that becoming a famous model was in the cards for her. The universe wouldn't have allowed beauty like that to go unnoticed in any reality. "When I was 19, I was still in school and working as a nanny," she recalls.
"I was going to class during the day, and then taking care of these kids. I was making my own money but it wasn't very much. Then one day, I was out at a restaurant and a modeling scout from Women Management Paris spotted me and asked me if I'd like to to try modeling."
She reveals that, "I initially turned her down because I thought being a model wasn't for me. but she gave me her card. After a while, I started thinking that I'm tired of working as a nanny so I decided to call the scout." One simple phone call was all it took for the agency to snatch her up on sight.
"They loved me," she laughs. Well, who wouldn't? She's perfection personified. Shortly after signing, she was catapulted into the limelight, and throughout her career has starred in ads for the likes of Azzaro, L'Oréal, and John Frieda. She also has an impressive collection of international magazine covers to her name, including Grazia Serbia, L'Officiel Mexico, Harper's Bazaar Serbia, and Elle Bulgaria, among many others.
"I started making a lot of money at 19, so I thought, let me continue this career," she explains. "It was a big difference from making eight euros an hour nannying kids." She's a natural, and has many talents. After establishing her place in the modeling world, she moved to New York City. And moving there changed her life in another major way as well.
"I became a mother at age 21," Botero says, "and started acting seriously after my daughter was born. It was hard for me in the beginning because I was just starting my career in modeling and acting, and my friends and I were all just starting our lives. It was tough but my daughter is the best part of my life."
But welcoming her daughter Ilana into the world at such a young age didn't slow her down for one second. "I started acting seriously after my daughter was born," she says. "I signed with a big agency that manages Sofia Vergara, and I was booked for a couple TV shows."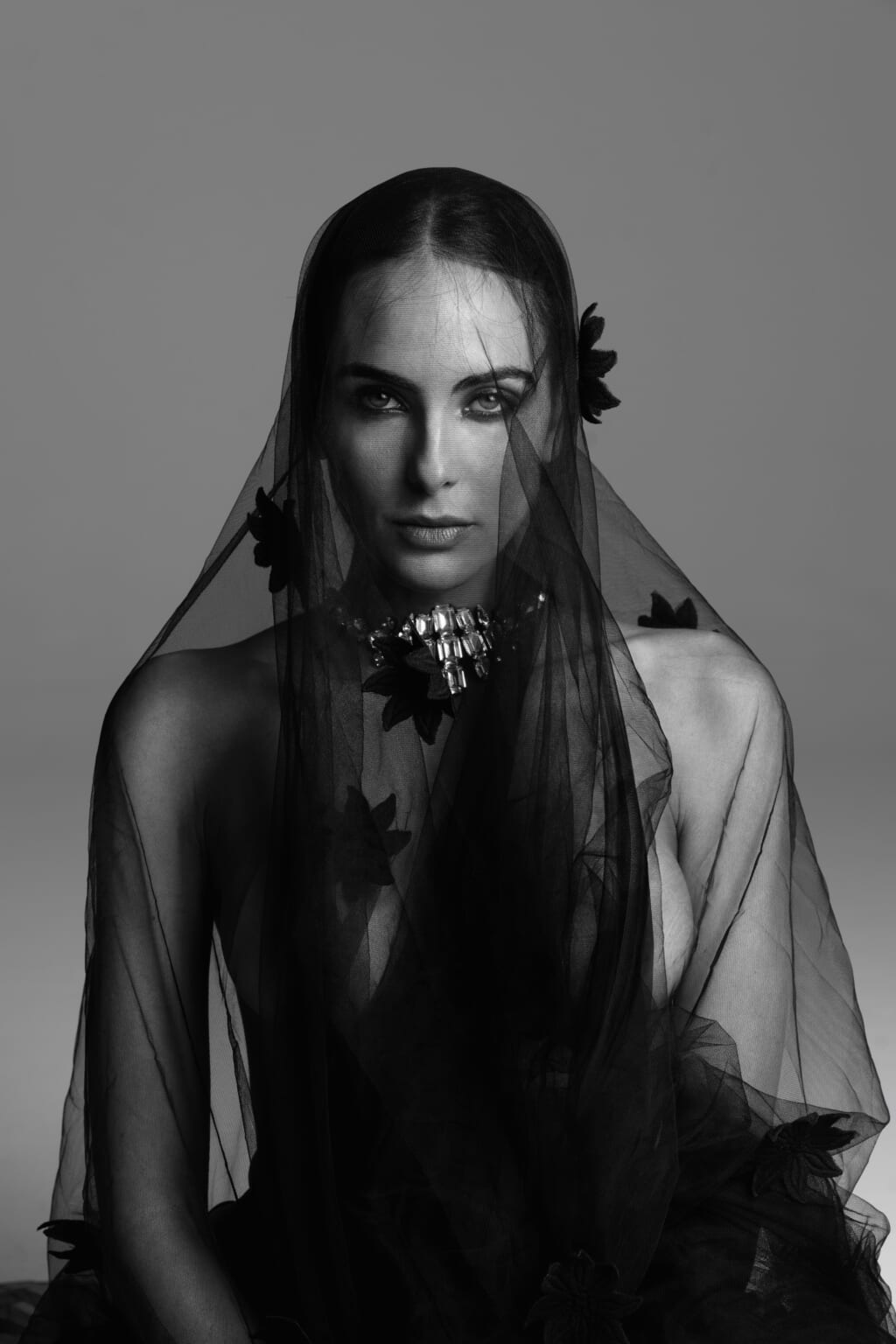 Her credits include the romantic comedy 100 Días para Enamorarnos; Betty en NY, the Spanish version of Ugly Betty on Telemundo; and Run, Coyote, Run, a Fox/Disney comedy about the border town of Naco, Arizona, where she plays Catalina, a girl who works in strip clubs and ends up marrying the town's corrupt mayor.
But this multi-hyphenate bombshell isn't stopping at just acting—she's also producing her own films. "Now, I'm starting to produce my own movies and also act in them as the main character," she says. We have some things in the works that are in pre-production."
She continues, "I have my home in Miami [now] and my life is much more organized. Before the pandemic, I was traveling all over. I lived in Los Angeles for a few months because I was shooting Run, Coyote, Run at the border." Now, "If I have to travel for work, I can just go knowing my daughter has her tutors and everything she needs at home."
While she's mainly been acting these past few years, she's not saying goodbye to a full-fledged modeling career just yet, either. "I wouldn't say I'm done with modeling, but my focus is on two big projects right now: my films and TV shows, and my own skincare line, called Identity Beauty, that's going to be launching in a few months."
She adds, "What's special about my line is that it's going to be entirely clean and organic products with special ingredients from The Amazon—and part of the money made from sales is going directly to the people of that area."
Beautiful, successful, and charitable… a nuclear combination equating to the perfect woman. And if one thing's for certain, it's that Daniela Botero is exactly that.