Dave Chappelle Gives Thumps Up to Michelle Wolf's Controversial WHCD Routine
"I think she nailed it."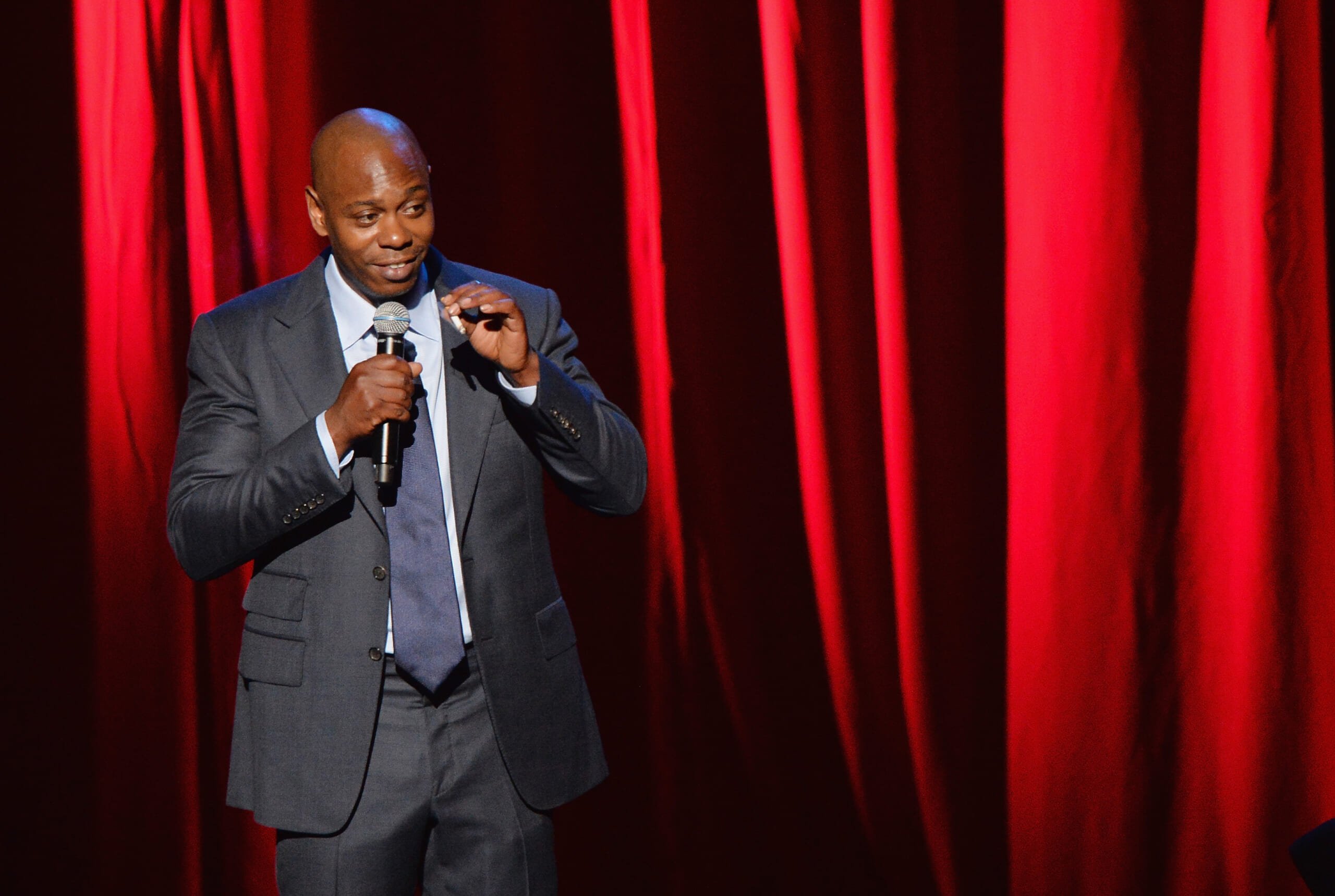 Michelle Wolf's stand-up routine at last weekend's White House Correspondent's Dinner was "beautiful," comedy legend Dave Chappelle said Monday. 
"I really respected what I saw," Chappelle said on PBS Newshour. He praised Wolf's courage to deliver such cutting remarks to such a "lame ass crowd." 
"I think she nailed it," he said. 
Chappelle's comments stand in contrast to the many thin-skinned pearl clutchers who've criticized Wolf. Among them are political journalists, politicians and even a couple comedians. Dennis Miller and Roseanne Barr both called out Wolf on Twitter. They were rewarded by getting roasted themselves. 
But Chappelle's not the only comedy legend sticking up for Wolf. On his Late Show, Stephen Colbert ripped the hypocrisy on display by those who criticized Wolf but support President Trump. He also revived his old character from The Colbert Show to heap praise on Wolf. 
On his own late night show, Seth Meyers, who used to be Wolf's boss, stuck up for the comedian, who Trump called "filthy" in a tweet Sunday. 
"Just know, when you call her 'filthy' you are — so right! She is filthy!" Meyers said. "And she is mean, which is what we love about her! Because those are wonderful qualities for a comedian — and terrible qualities for free-world leaders."
https://www.youtube.com/watch?v=VtZV_rFnI-4
As for Wolf, the 32 year old doesn't have any regrets about her routine, even after seeing all the controversy it's created. 
"I wouldn't change a single word that I said," she said on NPR's Fresh Air. "I'm very happy with what I said and I'm glad I stuck to my guns."