The Deadly History of the AR-15, America's Most Popular Rifle
The controversial weapon was used in the Orlando mass shooting and other massacres.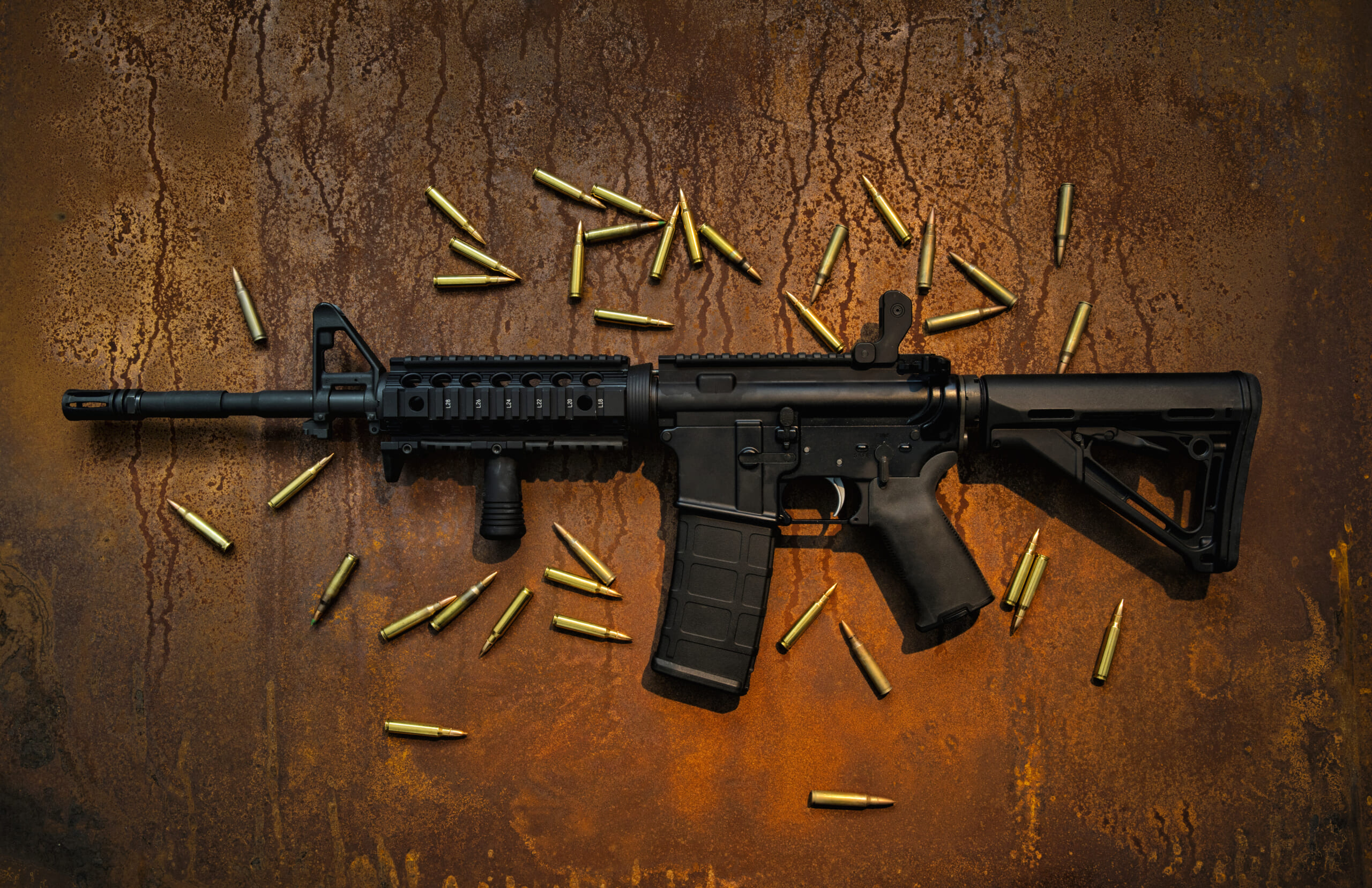 Deranged mass shooters have long employed the lethal firepower of the AR-15, the popular civilian version of the military assault rifle that has been issued to U.S. troops since the Vietnam War.
Early Sunday morning in Orlando, a hate-filled gunman armed with an AR-15-style rifle—a Sig Sauer MCX—stormed a crowded gay nightclub and killed 49 people and wounded more than 50 others in the deadliest mass shooting in American history before he was shot dead by a SWAT team.
Omar Mateen, 29, a New York-born shooter who had pledged allegiance to ISIS during a 911 call, reportedly equipped his semi-automatic rifle with a high-capacity magazine enabling him to fire dozens of bullets without reloading, Vocativ reports. 
The controversial AR-15, which is famously America's most popular sporting rifle with more than 12 million sold, is prized for its accuracy, speed, reliability and portability by hunters and target shooters.
But the civilian AR-15—which differs from the military version in that it can only be sold as a semi-automatic—has also been used in some the most high-profile murder sprees in recent memory. 
Shooters armed with AR-15s have killed people in the following massacres, according to NBC News:
Dec. 2, 2015 — The AR-15 was one of the weapons Syed Rizwan Farook and his wife Tashfeen Malik used to kill 14 people and wound 22 more in an attack on the Inland Regional Center in San Bernardino, California.
Oct. 1, 2015 — Christopher Harper Mercer fatally shot and assistant professor and eight students in a classroom at Umpqua Community College in Roseburg, Oregon. He was armed with an AR-15 and other weapons.
June 7, 2013 —John Zawahri was armed with an AR-15 when he went on a rampage at the Santa Monica Community College outside of Los Angeles. He killed five people and wounded four before he was killed in a shootout with cops.
Dec. 14, 2012 — Adam Lanza used an AR-15 purchased by his mother to murder 20 first graders and six staffers at the Sandy Hook Elementary School in Newtown, Connecticut. He used a handgun to kill himself as the cops were closing in.
July 20, 2012 — The AR-15 was part of James Holmes' arsenal when he opened fire during the midnight screening of "The Dark Night Rises" at a movie theater in Aurora, Colorado [killing 12 and wounding more than 70].
While many law-abiding gun enthusiasts will continue to advocate the AR-15 for hunting and shooting sports, the latest carnage in Orlando has unsurprisingly rekindled fierce debate about the AR-15 and other assault-style rifles. 
Sadly, if history is any judge, it won't be the last time the AR-15 or its widely-available ilk will be used in a horrific mass shooting.