Elon Musk's Net Worth Drops By $770 Million After Disastrous Cybertruck Unveiling
The billionaire's demonstration of the new truck's unbreakable glass didn't go as planned.
If you look closely at the photo above, you see the two reasons Elon Musk's net worth plummeted by a mind-boggling $770 million in one day. 
The starred glass behind Musk—we can't tell if he's grimacing or attempting to smile—wasn't supposed to happen, and it turned his unveiling of the freaky-looking new Tesla Cybertruck into the kind of fiasco no mogul wants to see play out in front of the world press.
About one minute into the video, Musk asks someone to try and break the Cybertruck's glass with a large steel ball. 
The guy, who to be fair looks fit enough to throw the ball pretty hard, succeeds. Twice. Musk's words the first time the glass cracks tell the whole story: "Oh my fucking god."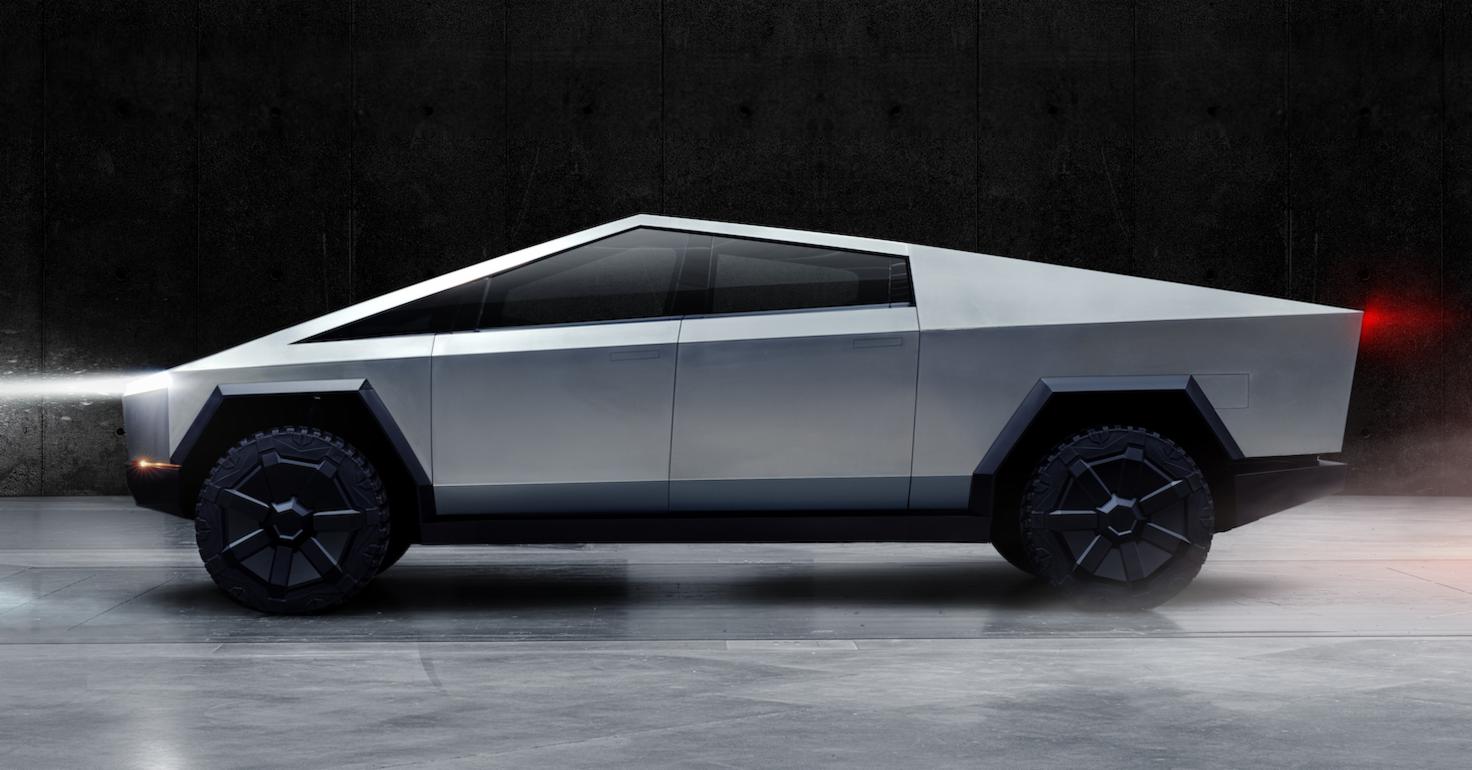 But how did this affect the Tesla founder's income? Forbes explains:
The demonstration did little to inspire confidence in the Cybertruck, especially given its radical design. Tesla's share price has dropped by 6% since the market close yesterday, pushing Musk's net worth down by $768 million in a single day, to $23.6 billion. The 48-year-old founder is the 41st-richest person in the world.

Wall Street analysts are highly divided on Tesla. Among a group of 35 tracked by Bloomberg, 12 have issued buy ratings for the stock, 9 have issued holds and 16 have issued sells. Across the board, analysts acknowledged the Cybertruck's design is potentially polarizing. 
Obviously, no one will feel bad for a guy whose net worth has dropped to a mere $23.6 billion dollars. It's still not a small chunk of change, though, and could act as a kind of warning to Musk and his company.
Forbes also reports that Wall Street analysts aren't sure what to make of Tesla or the Cybertruck, quoting a note written by Deutsche Bank analyst Emmanuel Rosner, who said individual consumers might shy away from the Cybertruck's funky, angular look and business buyers could be skeptical of its toughness, since "the shattering of the truck's unbreakable glass windows during the live demonstration was not a good start."
Musk would probably agree with that—TMZ reported he was "bewildered and dumbfounded" after the snafu. 
Still, he tweeted on Saturday that plenty of consumers are already into his truck. Almost 150,000 of them.
146k Cybertruck orders so far, with 42% choosing dual, 41% tri & 17% single motor

— Elon Musk (@elonmusk) November 23, 2019
Musk also tweeted video demonstrating that previous tests of the glass went off without a hitch.
Undaunted by the glitchy rollout and ready for your own Cybertruck? Find out more here at Tesla.com. They run from $39,900 for the base model up to $69,900 for the more tricked-out version.