Elon Musk's SpaceX Is Planning Missions To Mars By 2018
The Tesla founder's space venture is headed to the Red Planet.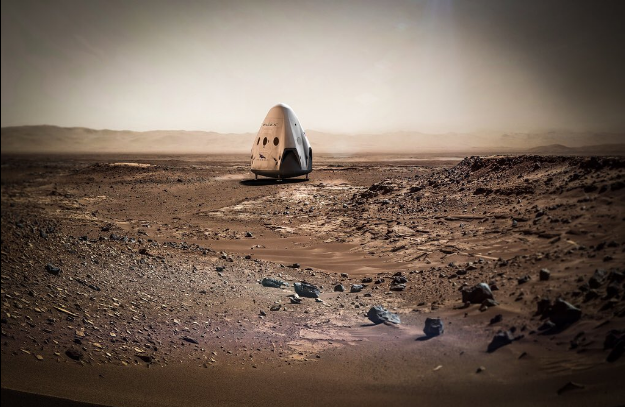 Billionaire Elon Musk's SpaceX venture has announced it is taking the brakes off its mission to put privately run spacecraft on Mars. Musk wants his spacecraft on the planet by 2018.
As noted in the SpaceX tweet and Mashable's reporting, the core of SpaceX's efforts on Mars will be the Red Dragon space capsule, which was unveiled by Musk at an event in 2014.
The "Red Dragon" missions will be unmanned — the capsules aren't designed to carry humans — but according to SpaceX, they will lay the groundwork for more sophisticated future missions. Red Dragon capsules will help Musk's space-faring endeavor unravel the issues of carrying substantial payloads to the red planet and ultimately humans — perhaps even colonists. 
Musk posted a pair of tweets addressing the upcoming missions as well.
Dragon 2 is designed to be able to land anywhere in the solar system. Red Dragon Mars mission is the first test flight.

— Elon Musk (@elonmusk) April 27, 2016
But wouldn't recommend transporting astronauts beyond Earth-moon region. Wouldn't be fun for longer journeys. Internal volume ~size of SUV.

— Elon Musk (@elonmusk) April 27, 2016
The goal of 2018 seems perfectly in keeping with the Tesla founder's words at a festival in Hong Kong in January 2016. NBC News reported that Musk expressed the view that humanity must begin populating Mars, hopefully by 2025, to guard against extinction and also to inspire through exploration. It would also be, said Musk, "an incredible adventure." 
We can't disagree with the awesome adventure point-of-view — but we do admit the idea of making such a long trip without a single stop for snacks along the way sounds daunting. 
h/t Mashable