Elon Musk and Warren Buffett Clash Over Candy In Sweet Billionaire Beef
They're not sugarcoating anything.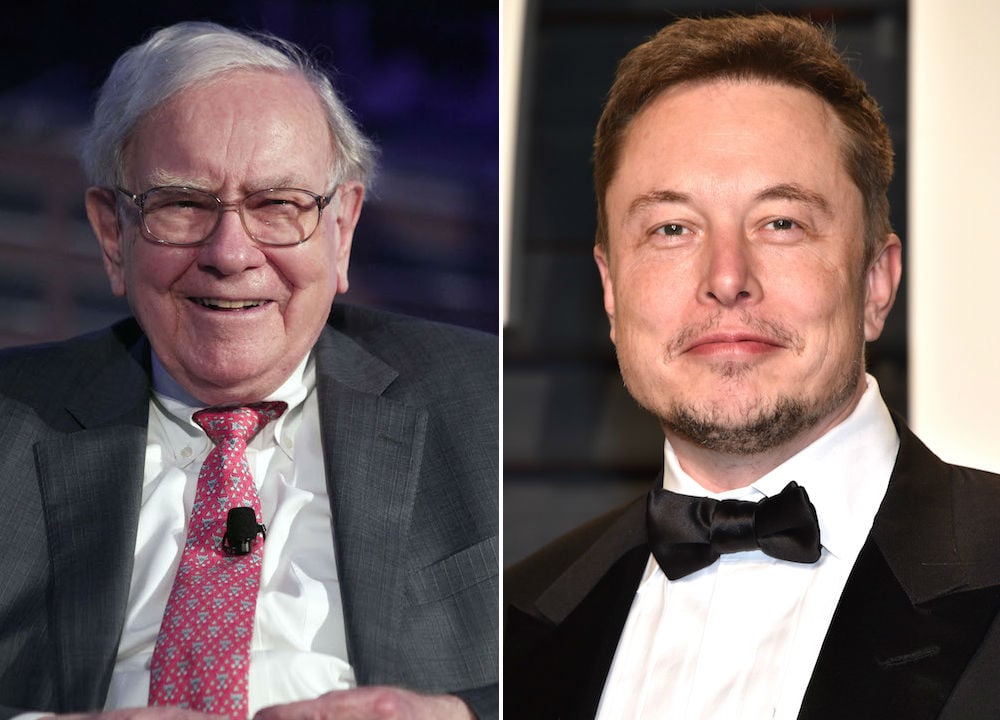 Elon Musk has cooked up some strange ventures over the years, from a private space flight company to a business that sells flamethrowers. But the South African-born billionaire's latest proposed venture might be his most unexpected yet. 
Musk says he's getting into the candy game. 
The inspiration for this announcement, which could very be a bunch of bluster, was a back-and-forth he got into with famed investor and fellow billionaire Warren Buffett. It began last week when Musk criticized "economic moats," a concept that's been key to Buffett's business success. Investopedia describes "economic moats" like this:
The term economic moat, popularized by Warren Buffett, refers to a business' ability to maintain competitive advantages over its competitors in order to protect its long-term profits and market share from competing firms. Just like a medieval castle, the moat serves to protect those inside the fortress and their riches from outsiders.
In an earnings call last week, Musk said the "pace of innovation" is more important than these "moats" and Buffett shot back over the weekend. "Elon may turn things upside down in some areas. I don't think he'd want to take us on in candy," Buffett said.
https://www.instagram.com/p/BiLOe4Tg49Q
He was referring to See's Candies, the 97-year-old company he bought in 1972. Four decades later, he revealed that the company has brought in more than $1.6 billion in profits, in part because of its reputation among consumers, especially on the West Coast. This is the company's moat. 
Musk heard Buffett's retort and appears to have decided that he does in fact want to take on the Oracle of Omaha in candy. 
I'm starting a candy company & it's going to be amazing

— Elon Musk (@elonmusk) May 5, 2018
I am super super serious

— Elon Musk (@elonmusk) May 5, 2018
In a subsequent tweet he suggested a terrible name for the candy that he may or not be making. 
Musk might be screwing around, but we've seen the guy turn the fantastic into the real-life enough times that we won't dismiss his proposed candy company. Let's just hope he figures out a better name.