'Fidgetiddies' Are Fidget Spinners For Boobs, And You Really Need to See This
We can't look away…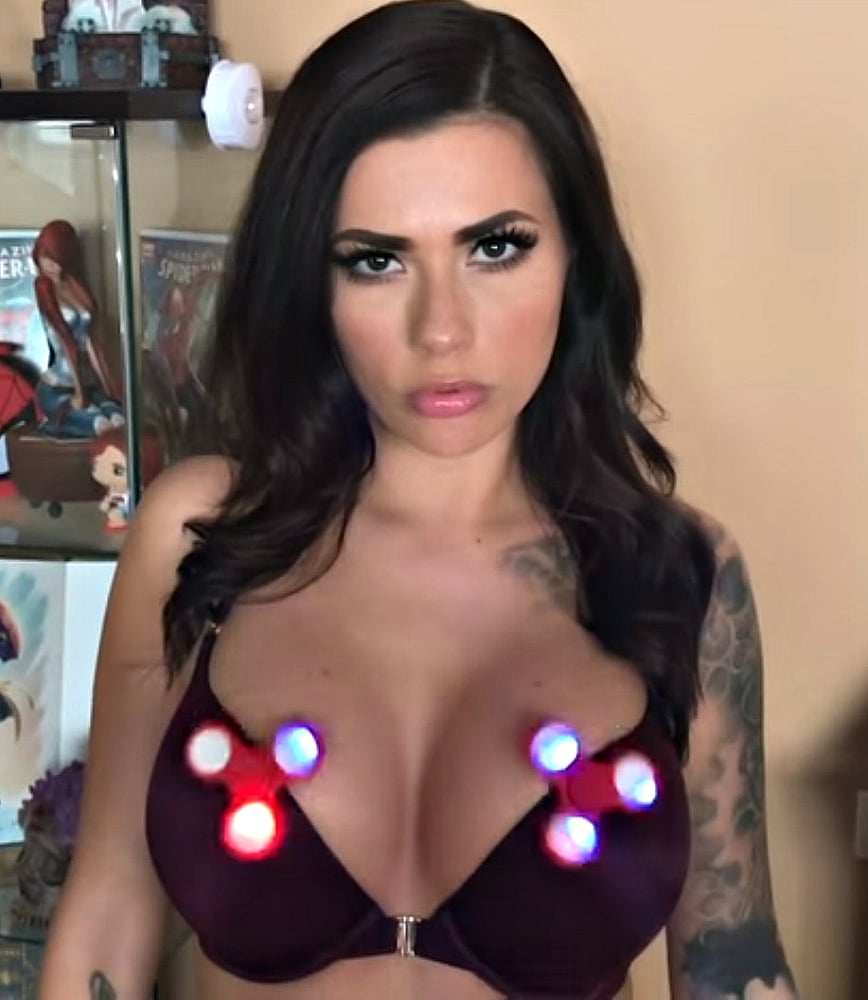 As you've surely noticed, fidget spinners have been everywhere lately. They're in the hands of squirmy children, anxious adults who constantly feel the need to do something, and they've even infiltrated the porn industry. 
And now, fidget spinners have also become trendy fashion accessories. Why? I don't know. I guess people are running out of ideas that are actually good. 
Fidget spinner nail art? Check.
Not exactly a fashion accessory…but fidget spinner sex toys? Check.
And most recently, fidget spinner pasties? …check. 
*sigh*
Yup, fidget spinner pasties, as in fidget spinners for your nipples, appropriately named "Fidgetiddies." This is peak 2017, my friends.
https://twitter.com/caritadepincel/status/882334066959421441
"Hi everyone I have been working on something that absolutely no one asked for," the Fidgetiddies inventor tweeted, posting a video of her Fidgetiddies spin-spin-spinning, making her boobs look like a tandem rotor helicopter.
Do you love it? Because I'm not sure how to feel about Fidgetiddies, but I sure did enjoy laughing at it. 
If, for some reason, you want to make your own Fidgetiddies for yourself or a loved one, here's an easy, step-by-step tutorial you can follow:
https://twitter.com/caritadepincel/status/882795138505777156
These spinny adornments look like they'd make the perfect addition to any haute couture runway show, and honestly, I wouldn't be surprised if I see them at Paris Fashion Week next season. 
But until then, please enjoy this slight variation on Fidgetiddies:
Wow, that's the first time I've seen a fidget spinner look cool. Please excuse me while I make some GIFs so that we can relive the highlights of that video. 
While the Fidgetiddies trend is very new, it's only one of the many, many ways women are decking out their girls. 
For instance, are you familiar with the self-explanatory "Glitter Tits" trend? If you aren't, you should be.
" tml-render-layout="inline
" tml-render-layout="inline
And what about the festive "Sexy Christmas Boob" trend, where women put their kahunas on display and decorate their nipples with some tinsel and googly eyes? That's also a good one to know.
Like I said, women can get pretty damn creative when it comes to their boobs. I'm excited to see what they're going to come up with next.
H/T: Mashable