Floyd Mayweather Offered His Take on the #MeToo Movement, And It Was the WORST
"When somebody say they got a private jet, I say, 'Me too. I got two. Me too.'"
Instagram
No one could accuse Floyd Mayweather of being culturally sensitive and tuned into issues like sexual harassment. 
After all, he's allegedly used several romantic partners' faces as punching bags in the past. His particular combination of ego, stupidity, and misogyny doesn't make for him standing in the front lines of any socially conscious movement like "Me Too."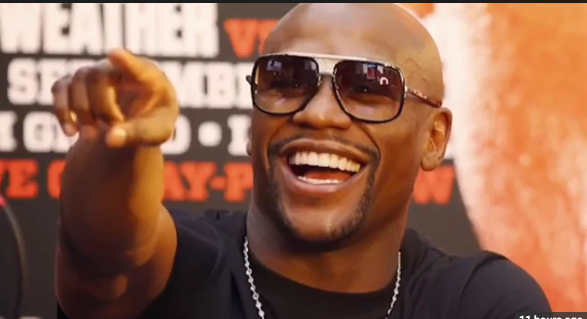 #MeToo is the social-media fueled effort to fight sexual harassment and assault. In an interview with Men's Health, Mayweather answered questions about it. 
It was painful. 
We're asking a lot of men, in light of the #MeToo movement, how men can grow in 2018.


The who?


The #MeToo movement. Women speaking out about sexual assault.


When you say "me too" … When somebody is like, "I got a Rolls Royce, I be like 'me too.'" When somebody say they got a private jet, I say, "Me too. I got two. Me too."


This is a very different —


Well, I didn't know! My Me Too movement from the beginning was whenever somebody said what they have I'm like, "me too." Somebody say they got a billion dollars, I say, "I made a billion dollars, me too."
Mayweather totally salvaged his snafu later in the interview, saying, "I think everyone, if you're in an uncomfortable position, you have to pray about it, you know, talk about it, and I think that, you know, sexual harassment, I don't think it's cool at all."
" tml-render-layout="inline
There you go. Someone send him some business cards reading "Floyd Mayweather, Radical Male Feminist." 
Just kidding. Maybe he needs to stop giving interviews and go pet his tiger.
h/t Deadspin