The Disastrous Fyre Music Festival Gets Hit With $100 Million Lawsuit and Compared to 'The Hunger Games'
Does anyone who paid $12,000 to see Blink 182 really deserve sympathy?
Fyre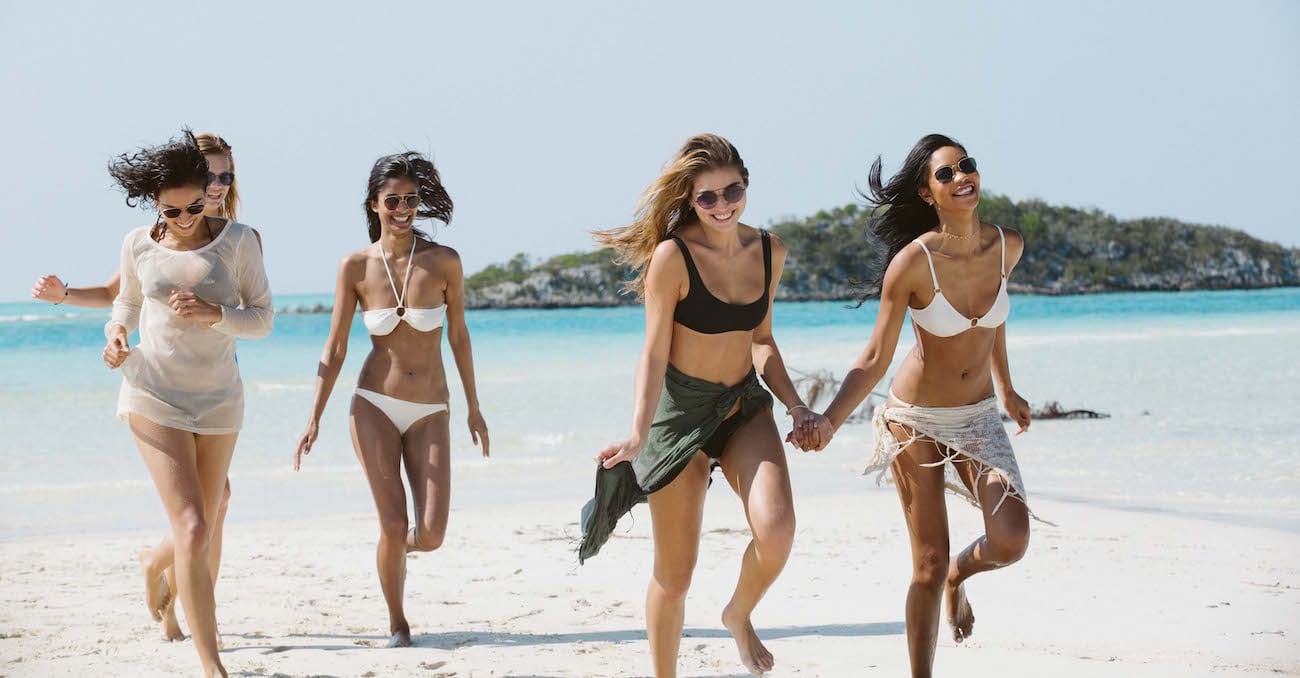 The Fyre Music Festival was advertised as the next Coachella, but played out like Lord of the Flies for big-spending millennial party monsters. 
Tickets to the festival ran between $4,000 and $12,000, with the crazy price of admission including a chartered flight from Miami, private villas to sleep in, yacht rides with gorgeous Instagram models, and performances from the likes of G.O.O.D. Music, Major Lazer, Blink-182, Disclosure, and more.
But now that it all went to shit, there's hell to pay.
Celebrity lawyer Mark Geragos, who has represented the likes of Michael Jackson and Winona Ryder, has filed a $100 million class action law suit against organizers, including rapper Ja Rule (who has been busy apologizing on Twitter) and entrepreneur Billy McFarland.
The suit is filed on behalf of disgruntled raver Daniel Jung, who is seeking $5 million in damages for "alleged fraud, breach of contract, breach of covenant of good faith and negligent misrepresentation."

But Geragos expects as many as 150 attendees to join the suit. Bella Hadid is already apologizing for promoting the disastrous event that was supposed to feature performances by Blink 182 (who wisely pulled out) and loads of other acts.
https://twitter.com/bellahadid/status/858409189269544960
Jung was one of many visitors who arrived at the supposed luxury festival on April 27 to find that all performers had backed out, that the "private island" was just a dirt field and that the posh accommodations were disaster-relief tents.
And the promised five-star cuisine from celebrity chef Stephen Starr was anything but.
Even worse, promised guests Kendall Jenner, Bella Hadid and Emily Ratajkowski were nowhere to be seen.
In short order, visitors panicked, who were stranded on the island overnight with limited water, food and shelter and no outgoing flights. Fights reportedly broke out, and one guest even required medical assistance.
Some details are even grimmer. The suit, per Variety, explains how many were stranded without cash.
Efforts to "escape," the suit claims, "were hamstrung by their reliance upon Defendants for transportation, as well as by the fact that Defendants promoted the festival as a 'cashless' event—Defendants instructed attendees to upload funds to a wristband for use at the festival rather than bringing any cash.

As such, Attendees were unable to purchase basic transportation on local taxis or buses, which accept only cash. As a result … at least one attendee suffered a medical emergency and lost consciousness after being locked inside a nearby building with other concert-goers waiting to be airlifted from the island."
Images from the festival promptly flooded social media, which inspired comparisons to The Hunger Games but also a bit of schadenfreude at the fist-bumping twenty-somethings who paid upwards of $1,000 a ticket to attend.
All guests have left the island and will be issued refunds. Don't expect a stampede to attend this overpriced debacle when it's rescheduled for next year.