Brazilian Model Greice Santo Claims NHL Owner Daryl Katz Offered Her Cash and Movie Roles For Sex
The details are insane.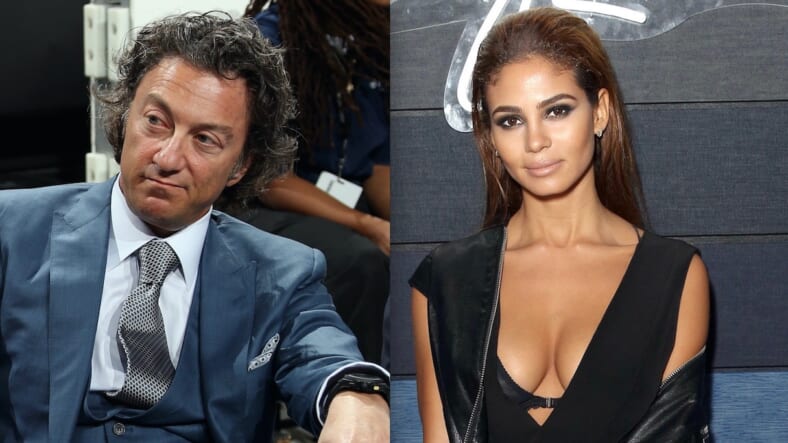 Brazilian actress and model Greice Santo has claimed that Canadian mogul and Edmonton Oilers owner Daryl Katz offered her vast sums of money and movie roles in exchange for sex. The details of their encounters, revealed by Variety, read like a trashy novel about the evils of Hollywood.
Santo, who has appeared in the popular TV series Jane the Virgin, alleges that when she was in Hawaii for a photo shoot, she was sent to the billionaire's Four Seasons hotel suite for an introduction. There, the harassment began.
" tml-render-layout="inline
" tml-render-layout="inline
"Katz said he could put me in a big role that would change my life and then switched the conversation and said he'd rather give me money," Santo wrote in a defamation lawsuit against a crisis consulting firm hired to represent Katz.
Variety delved further into the sordid details.
According to Santo, Katz said, "I'm talking about millions… This would help your family and help you so you won't struggle."

Santo said she asked what she would have to do in exchange, and was told, "I'm looking for companionship and sex."

Santo said she refused and walked out.
" tml-render-layout="inline
" tml-render-layout="inline
Following the incident, Katz's cousin, Canadian executive Michael Gelmon, arranged further meetings to discuss the actress's career and assured that Katz would not make any further sexual advances.
That's not how it played out.
In one message, Gelmon sought to arrange another meeting with Katz. She tried to deflect him by sending a photo of a Mexican model.

"There is no shortage of super modles (sic) who want to be with my cousin," Gelmon wrote. "But he is very picky and she does not meet his standards. He prefers u."

She also got text messages from Katz, who introduced himself as her "Fairy Godfather." The subject turned to money, and she suggested he make a charitable donation.

"To the extent we see each other I would prefer to give you money," he wrote. "Whatever you decide to do with it is your choice."

Santo agreed to another meeting with Katz at the Peninsula Hotel in Beverly Hills. "As long as you are willing to help me forge those relationships which could dramatically help my career that would be great," she wrote to Katz. "Thank you so much." Katz responded: "With pleasure." […]

However, after 30 minutes of talk about helping her career, Santo said that Katz again proposed paying her for sex. Santo said she again refused, saying "I am not a prostitute," and left.
" tml-render-layout="inline
" tml-render-layout="inline
The allegations continue and are just as ridiculous. At one point, Santo claims Katz even wired her $35,000.
Sadly, she says this behavior is typical of what she has faced in Hollywood.
"This is so common, but most girls and women — they are afraid of coming out," Santo told Variety. "I feel like me coming out will give courage and inspire so many girls who go through the same thing I go through."
" tml-render-layout="inline
" tml-render-layout="inline
What's more, Santo's husband, R.J. Cipriani, claims that the crisis consulting firm hired by Katz has attempted to tarnish his reputation in order to protect Katz.
Stay tuned. This one's gonna get messy.