The Obama Administration Has a New Plan to Finally Close Guantanamo Bay
This is huge.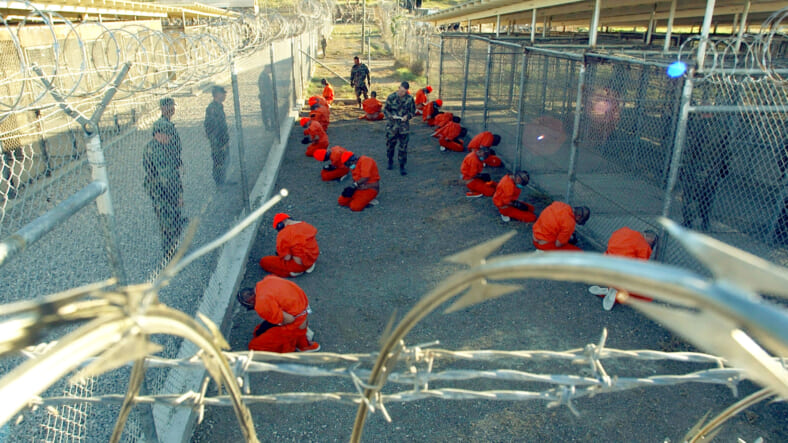 President Obama will present a long-delayed plan to shut down the Guantanamo Bay detention facility on Tuesday, the Associated Press reports. 

The plan, which was part of Obama's 2008 presidential campaign and has been staple of his agenda during his two terms in the White House, calls for the transfer of Gitmo's remaining 91 detainees to other detention facilities across the United States, according to the AP.
Reuters reports:
President Obama urged lawmakers on Tuesday to give his plan to close the U.S. military prison at Guantanamo Bay, Cuba, a "fair hearing" and said he did not want to pass the issue to his successor when he leaves the White House next year.

The Pentagon proposal proposes 13 potential sites on U.S. soil for the transfer of remaining detainees but does not identify the facilities or endorse a specific one, administration officials said on Tuesday.
Officials told the AP that that demolishing the facility will cost $475 million, but the move would ultimately save $180 million a year. 
"Let us go ahead and close this chapter," Obama said in remarks at the White House on Tuesday. "I don't want to pass this problem on to the next president, whoever it is."

This is a developing news story. Check back for more updates.