The Once-Homeless Veteran Who Gave Away His Last $20 Bought a House and Has Plans For a 'Dream Truck'
Now Johnny Bobbitt is paying it forward to help other vets.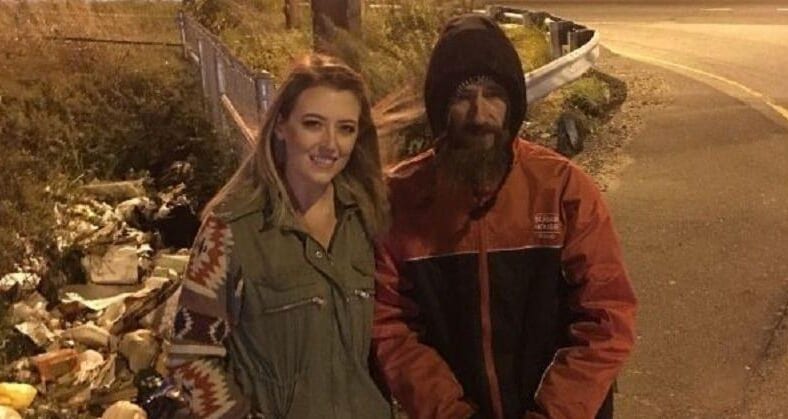 Photo: Facebook
Things are turning around for a once-homeless Marine Corps veteran who gave his last $20 to a stranded motorist. 
After being gifted over $400,000 via GoFundMe by donors inspired by his random act of kindness toward Kate McClure, Johnny Bobbitt now has a roof over his head. 
"Just wanted to let you all know that thanks to all of you and with the help of Kate and mark I was able to purchase MY NEW HOME yesterday!" he wrote in an update on his GoFundMe page. 
"The feeling is indescribable and [it's] all thanks to the support and generosity that each and every one of you has shown. I'll continue to thank you every single day for the rest of my life."
As for transportation, McClure recently revealed that he's also on his way to buying his "dream truck." As he promised, it "won't be no brand new car"—Bobbitt wants a 1999 Ford Ranger.
There's more. In the second part of his update, Bobbitt directed good Samaritans to another GoFundMe opened by a young boy in Philadelphia, Pennsylvania. 
My name is Cole McCafferty. I attend St. Mary's grade school in Philadelphia, PA. On October 30, 2017, I introduced the world to my exceedingly brave, ex-navy, homeless, disabled, veteran friend, Jeff Johnson.

I met Jeff walking home from school every day and seeing someone homeless. 

While serving on the ship, USS Kitty Hawk, September 22, 1991, Jeff was involved in an accident where he lost his leg.  

He's married and has children. His son, Jeffrey is 14 yrs old. He had a stroke at birth and he's in a wheelchair.   

I'm trying to bring Jeff's family back together for the Christmas holidays. My goal is to help Veterans who fought for my freedom and keep them from living on the streets.   

The campaign exceeded it's $10,000 goal in just four days. 
Pay it forward, people.