Former White House Spokeswoman Hope Hicks Has a Sexy Past, and We've Got the Modeling Pics To Prove It
She's a LOT easier on the eyes than Sean Spicer ever was.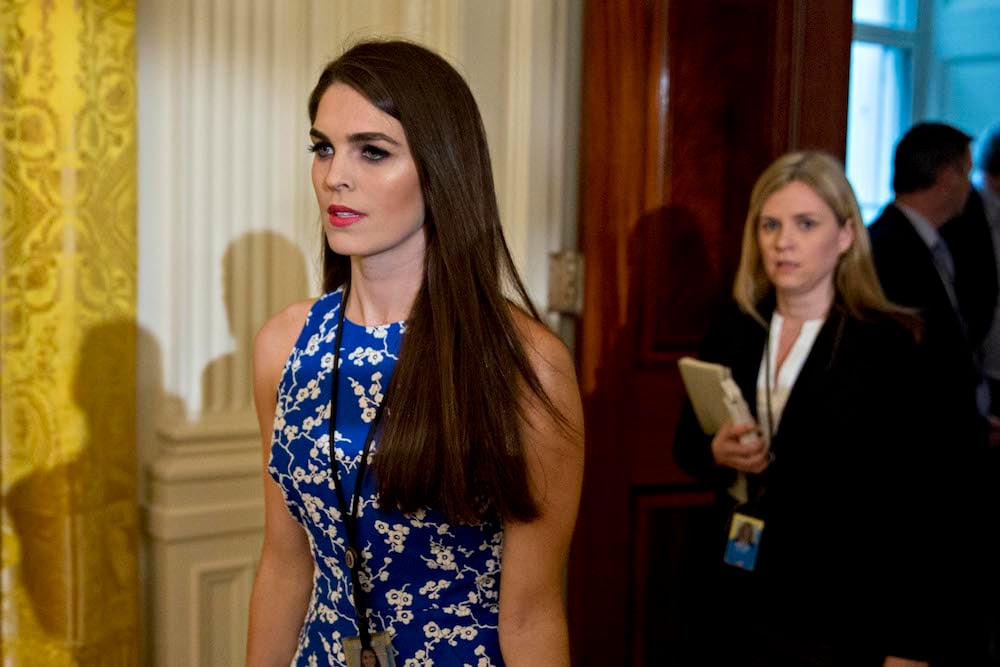 If the brief tenures of recent White House mouthpieces are any indication (RIP "The Mooch") , the Trump administration's new interim communications director—28-year-old Hope Hicks—may not be around for too long.
That said, she's a veteran Trump aide who worked for the real estate mogul even before his campaign for president, reports CNN:
As the White House senior communications adviser, Hicks helped shape Trump's messaging. Previously, she was a public relations professional for the Trump Organization before becoming one of the first people to join Trump's campaign press team.
What's more, she has a legit modeling past, which should surprise pretty much no one given that the striking brunette bears more than a passing resemblance to top model Hilary Rhoda.
Ok, maybe posing demurely for a chick lit book cover in 2002 (seen below) isn't tantamount to strutting the catwalk for Victoria's Secret in lingerie, but hey, it's something!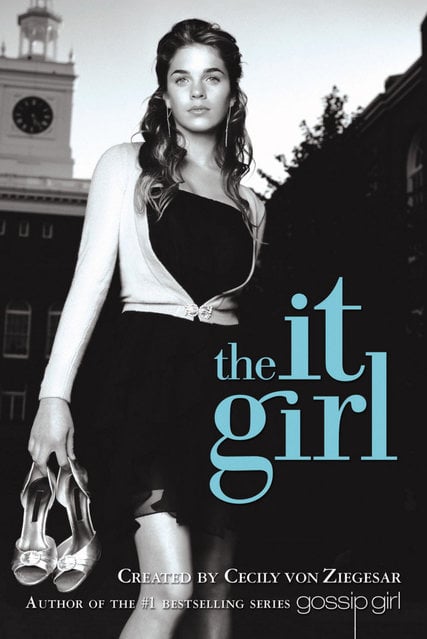 Don't expect any more seductive photo shoots, but rather look for fiery diatribes against the mainstream media. CNN reports she will essentially pick up where Anthony "The Mooch" Scaramucci left off although her duties will be more wide-ranging.
The interim communications director position would be in addition to her current role as a communications adviser. This appears to be a way for chief of staff John Kelly to give her a more defined role in the White House.

A White House official noted that Hicks, 28, will not move into the office that is allocated for the communications director, but will instead remain in her current space outside of the Oval Office.

The role of communications director has been vacant since Anthony Scaramucci was ousted from the position shortly after John Kelly took over as chief of staff last month.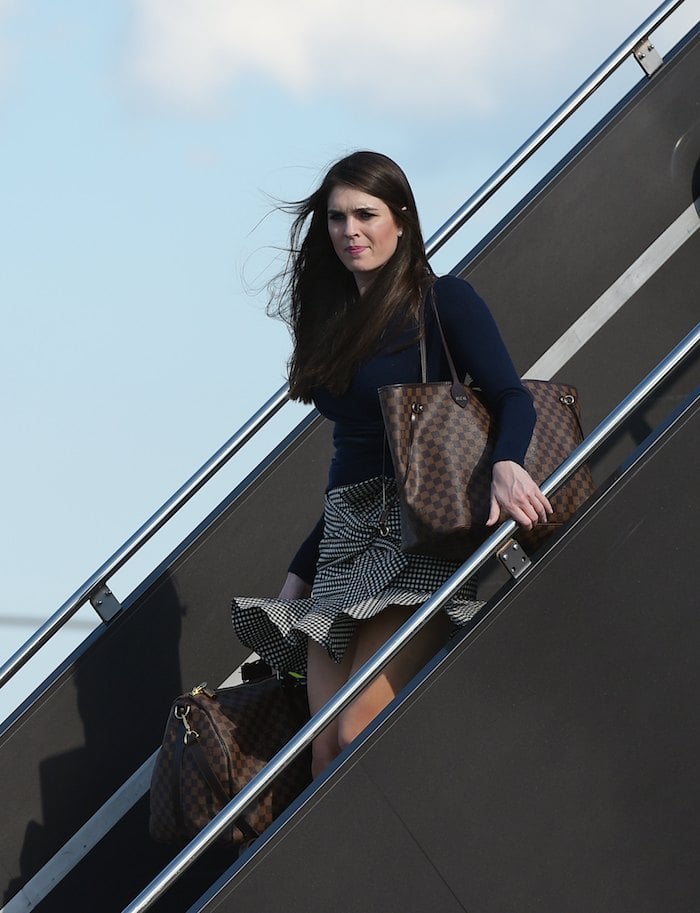 Good luck, Hope! You're gonna need it. Meantime, here's some pics of Hicks in action. Eat your heart out, Sean Spicer.