New Dating App Forces Matches to Talk on the Phone First
This is truly terrifying.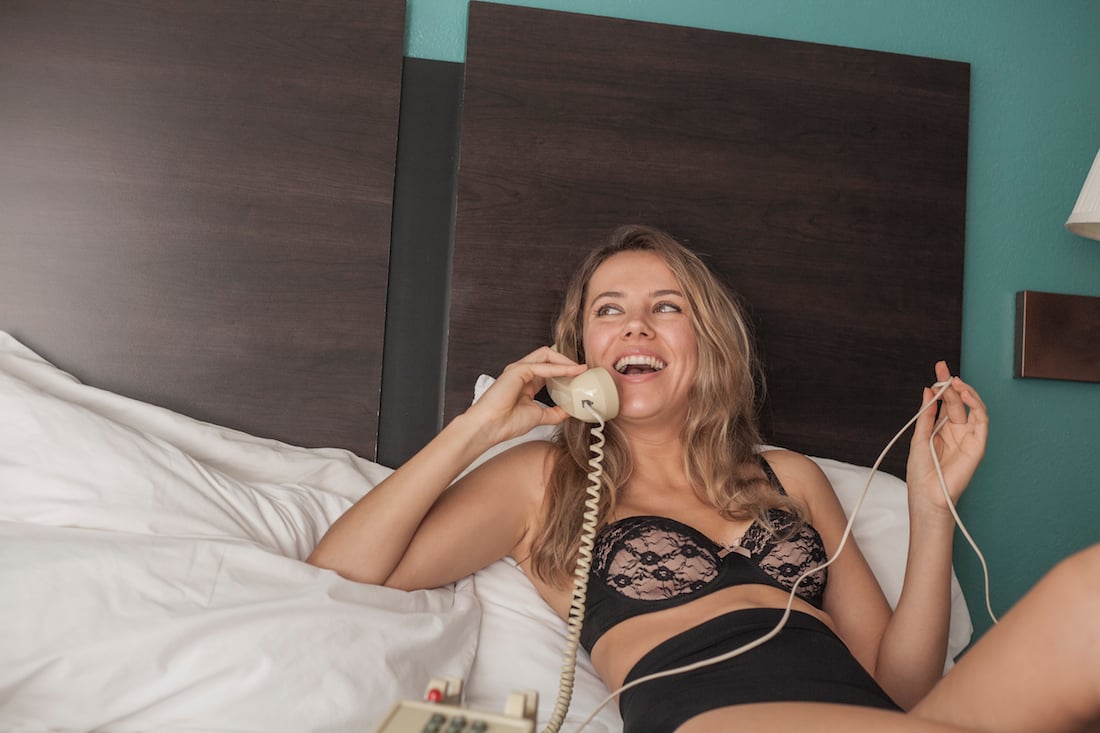 With the inundation of dating apps, breaking the ice has become as simple—and depersonalized—as swiping right and firing off an eggplant emoji. Now Hotline is bringing back the traditional unease and butterflies of having to actually talk to the girl first.
Hotline, which launched Monday, forces you to nut up and talk to your match on the phone first before proceeding with the usual "You up?" messages and sexy selfie exchanges.
What's more, Hotline only permits users three active matches at a time. Some would say this limits their options, but it prevents users from falling down the rabbit hole of swiping right and left on thousands of profiles at a time. Instead, Hotline facilitates users taking their time and being more "discerning" about their dating options.
Founder Sam Ballantyne admits that the process isn't as streamlined as major dating apps like Tinder and Bumble. However, he told CNN that adding some "friction" cuts out the bullshit results in people talking only "when they really want to."
Users do have to pay $9/month for the service, but it's the price to pay for a more personalized (read: less superficial and soul-sucking) dating experience.
And if Hotline needs a celebrity endorser, they will not have to look too far:
" tml-embed-width="640″ tml-embed-height="430″ tml-render-layout="inline