How George Lucas Created 'Star Wars,' Hollywood's Most Popular Franchise
Meet the force behind The Force.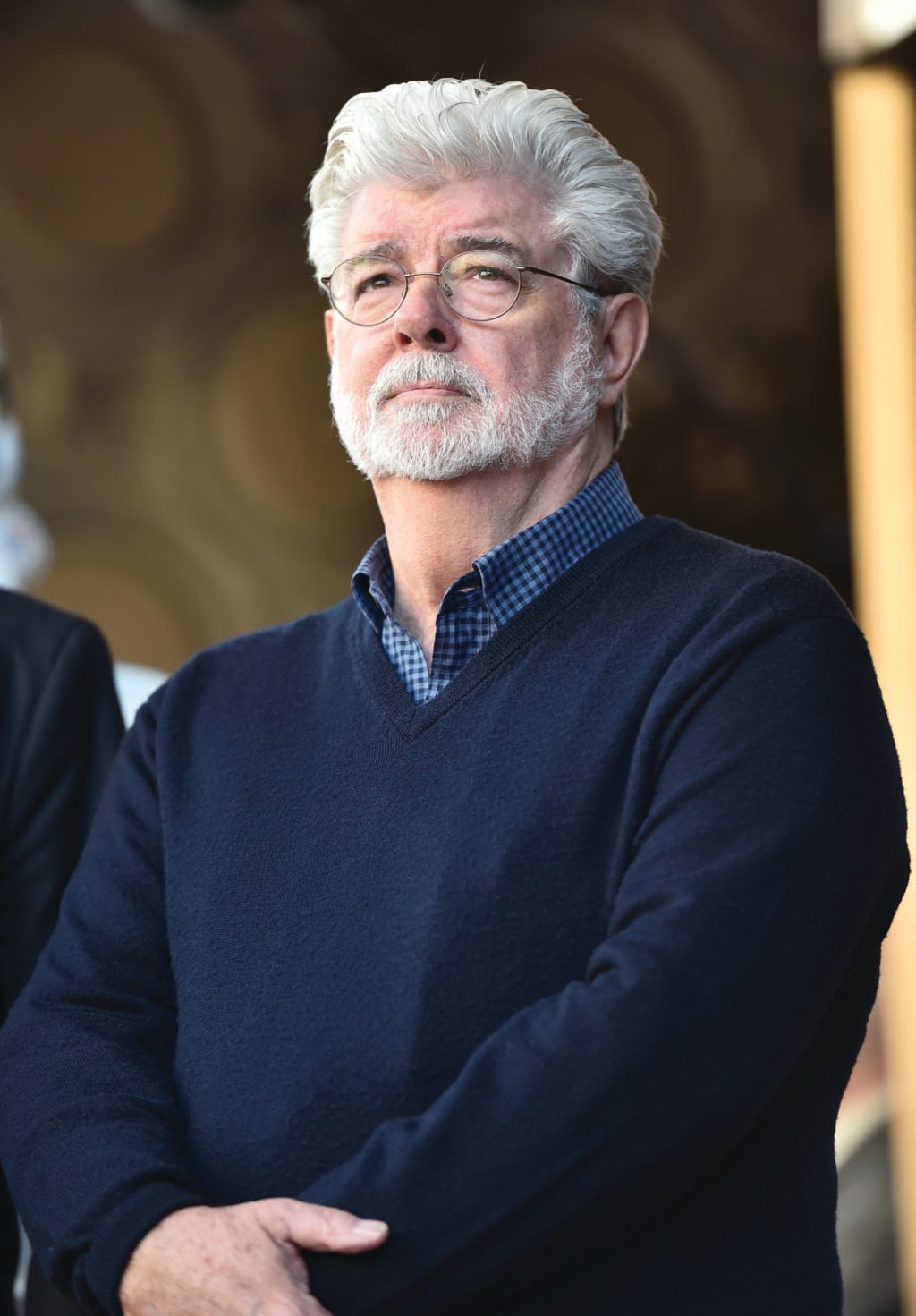 It might be hard for younger generations to comprehend a time before Luke Skywalker was a household name and adventures happened in a galaxy far, far away. After all, today's Star Wars' fans have access to at least nine primary films in addition to countless television series, animated shows, spin-offs, video games and an endless variety of merchandise. It's easy to forget that this fictional world, extending across the galaxies, all began with a single film by a young, precocious film school graduate named George Lucas.
Of course, Lucas would not only introduce the most iconic film property of all time, but would push the bounds of technology in filmmaking to places previously thought impossible, and in doing so, would profoundly change the film and television world forever. Whether writing, producing or directing, Lucas would help create many of popular culture's most significant projects, and the companies he created would help form today's modern film and television industry.
George Lucas was born in 1944 in Modesto, California. His family owned a stationery store, but Lucas had bigger aspirations, and followed an interest in filmmaking to a spot in USC's School of Cinematic Arts. His time at USC was pivotal to his career, and during that period he met not only his idol and future mentor in Francis Ford Coppola, but also another young filmmaker who was garnering a reputation as someone to watch. This was none other than Steven Spielberg, who would later team up to make the Indiana Jones franchise with Lucas.
A partnership with Coppola resulted in the underwhelming film THX 1138, followed by his directing a relatively low budget film loosely based on his youth in Modesto, called American Graffiti. It went on to earn just over $115 million in addition to critical accolades including five Oscar nominations including Best Picture and Best Director for Lucas. It is still considered an all-time classic and regularly finds itself on lists of the best films of all time.
Despite this enormous success, Lucas' next project was far from a guaranteed sensation. Star Wars was reportedly not considered a winner by many in Hollywood at the start. In 1976 he finally both finished the final draft of the script and began filming a few months later. Eventually the film grossed over half-a-billion dollars despite a final reported budget of a mere $11 million.
"The reason I'm making Star Wars is that I want to give young people some sort of faraway exotic environment for their imaginations to run around in," Lucas said in an interview during the production of the film. "I have a strong feeling about interesting kids in space exploration. I want them to want it. I want them to get beyond the basic stupidities of the moment and think about colonizing Venus and Mars. And the only way it's going to happen is to have some dumb kid fantasize about it—to get his ray gun, jump in his ship and run off with this Wookiee into outer space. It's our only hope in a way."
It is important, in the midst of this enormous creative success, to recognize the business acumen of Lucas and his vision for what the film industry and its revenue streams would look like in the coming years. Instead of demanding a raise on the $150,000 he was offered, Lucas negotiated for control of the licensing and and merchandising rights. At the time it wasn't an obvious choice, but in the decades since, Star Wars has brought in hundreds of millions, if not billions, of dollars from licensing and merchandise alone. Lucas clearly had a mind for both film and business.
But it was his partnership with Steven Spielberg that would help add an iconic franchise to the history of Hollywood. As with Star Wars, it can be hard for many to imagine a film industry without Indiana Jones. Lucas created the stories and served as an executive producer for the films, again helping to helm a pillar of modern film and still one of the most popular characters and franchises in movie history. The films were enormous successes, both financially and critically for the most part, reconfirming Lucasfilm as a Hollywood powerhouse and Lucas himself as a King Midas of Hollywood, turning everything he touched into gold.
Lucas continued to helm his Star Wars universe, eventually returning to direct and write or co-write a prequel trilogy that, while received with mixed reviews, were enormous financial successes. The universe has only expanded further in the years since, with a sequel trilogy being produced in addition to countless spin-off projects later on (e.g. Solo: A Star Wars Story, The Mandalorian, etc). So perhaps it was no surprise when Disney, aware of the value of both established and future Star Wars content, purchased Lucasfilm (including the ownership rights to Star Wars and eventually the rights to Indiana Jones) in 2012 for a reported $4.1 billion in stock and cash. Today, Forbes estimates Lucas' worth at more than $6 billion.
The sale of Lucasfilm also enabled Lucas to continue one of his life's passions, philanthropy. Back in 2006, his Lucasfilm foundation donated $175 million to his alma mater USC's School of Cinematic Arts, in addition to further financial commitments to Stand Up to Cancer, the Make-A-Wish Foundation and The Film Foundation. He also founded the George Lucas Educational Foundation, aimed at transforming and improving the state of K-12 education in the United States. Furthermore, Lucas has signed the Giving Pledge. Founded by Warren Buffet and Bill and Melinda Gates, the pledge means that Lucas promises to give away the majority of his wealth to philanthropy either before he dies or in his will.
According to Lucas himself, "For 41 years, the majority of my time and money has been put into the company. As I start a new chapter in my life, it is gratifying that I have the opportunity to devote more time and resources to philanthropy."
Lucas doesn't stand alone in this endeavor. In 2006, Lucas began dating Mellody Hobson, at the time the president of Ariel Investments and on the board of what was then known as DreamWorks Animation SKG, and a wealthy businesswoman in her own right. Married in 2013, the couple has become a dynamic duo of charity. Lucas' charitable family foundation has more than a billion dollars in assets, and the couple donated the funds to build the Lucas Museum of Narrative Art in Los Angeles.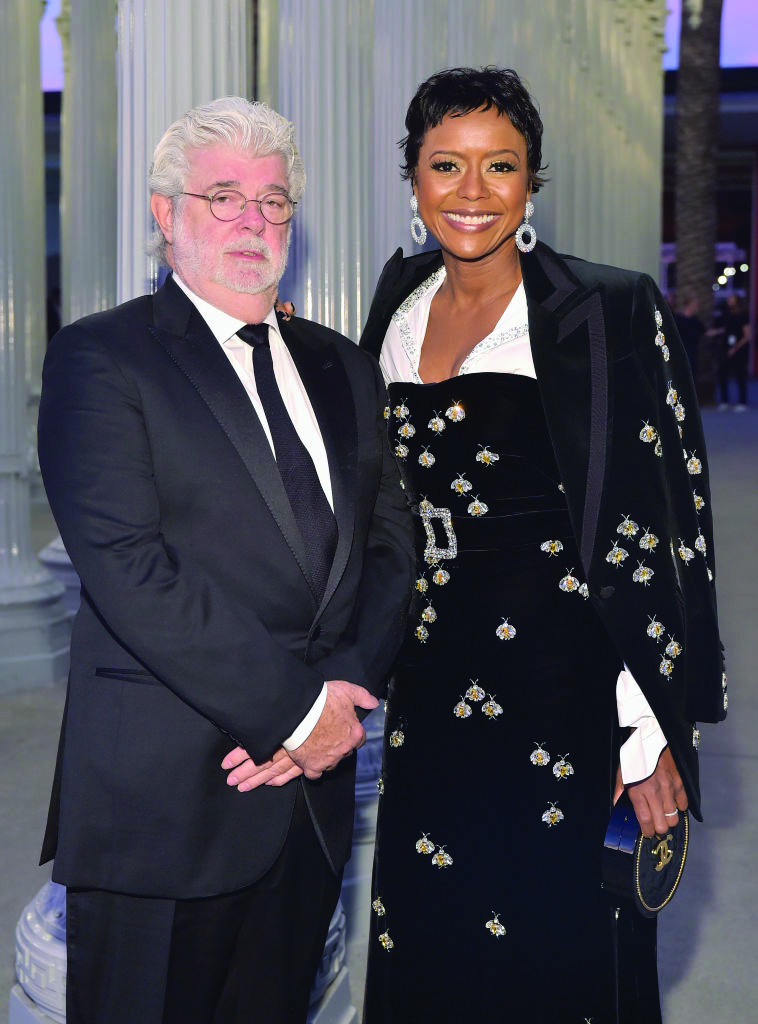 Despite retirement, Lucas maintains an oversized influence over both the fictional worlds he has created and the industry which he dominated for decades. Star Wars will remain a tentpole of American (and global) popular culture, Indiana Jones will continue to thrill with action and humor, and Industrial Light & Magic will continue to push the envelope in what can be done in the filmmaking space. But Lucas has shown that perhaps his most long-lasting and impactful contribution will be to the betterment of society through his philanthropic endeavors.
For Lucas, conflict may take place in a galaxy far far away, but charity starts at home, here in the United States and around the world. In this sense, more so than Han Solo or Indiana Jones, George Lucas is the real hero that fans around the world need to admire and attempt to emulate. Even if he's useless with a lightsaber or whip.