How Sam Walton Built The Walmart Empire
Walmart, which began as a small-town store in Arkansas, has made Walton's heirs among the world's richest people.
The name Walton carries the same recognition as those of Rockefeller or Ford, and the impact of the Walton family on the communities they serve, and the nation and even the world, as a whole, easily puts them in the same hallowed league—and beyond.
Even if you ignore the more than 10,000 Walmart stores globally, the millions of people they employ, the countless manufacturers they sustain, their truly enormous wealth, and equally impressive philanthropy, you still can't ignore the fundamental ways in which Samuel Walton and his family have changed people's lives around the globe. And it all began in Bentonville, Arkansas.
Sam Walton, who would go on to become the richest man in America, was born in Kingfisher, Oklahoma on March 29th, 1918. He was a smart and talented youngster, excelling in both high school and college, before serving as a captain in Army intelligence during World War II. After the conclusion of the war, Walton began his first serious foray into retail ownership and management by franchising a Ben Franklin variety store in Newport, Arkansas.
The venture was a huge success, as Walton's work ethic and commitment to his customers led to revenues far beyond what the typical Ben Franklin franchise earned. So perhaps it was his own doing, being a victim of his own success, that saw Walton pushed aside and his landlord, who held leverage over the young man and refused to renew his lease, take control of the business.
Walton decided to leave Newport, settling in Bentonville, where his family could enjoy a small-town lifestyle and Sam could be near his favorite hunting grounds. And he brought with him all of the lessons and insights he had learned in his years in retail, both as an employee and owner.
Yet, Sam Walton was only just getting started. He recognized that discount and department stores that operated in the big cities (Sears, JCPenney, etc.) basically ignored most of rural America. But where these corporations saw a lack of customers, Walton saw an opportunity. Instead of grabbing a small market share in a big city, he could take an enormous share of the local market by adding locations in small towns that until then relied upon mom-and-pop stores for basically all their needs.
He also shifted away from the high margins most retailers relied upon for profit, and instead sold his products cheaply, relying on volume of sales. His first Walton's five & dime store in Bentonville was a big success, eventually growing to a network of 15 stores. Then, in 1962, Sam opened the first Walmart in Rogers, Arkansas with the help of his brother Bud. The 44-year-old had laid the cornerstone for what would one day be the largest corporation on the planet.
"Mr. Sam," as he was warmly referred to by those at the Walmart company due to his humility, friendliness and camaraderie, established early in the company's history the foundational principles that would guide him and his business. He truly believed that he was helping his customers raise their standard of living by lowering their cost of living.
He saw the ability to help his customers save money and live more comfortably as his purpose and goal, explaining during his 1992 acceptance speech for the Presidential Medal of Freedom, "If we work together, we'll lower the cost of living for everyone… we'll give the world an opportunity to see what it's like to save and have a better life." That's why today, three decades after his passing, Walmart's slogan is "Save money. Live better," a reminder of the founding principles "Mr. Sam" established.
The genius of Walton would manifest itself in two forms, one focused on the logistics, processes and efficiency of his business, and the other focused on his customers, providing them with "great value and great service." This resulted, intentionally or not, in Walton shifting the power of the market from the manufacturers selling goods to him, to the customers who purchased those goods from him.
On the business side, Walton squeezed his margins and made his profits through increased sales volume. But he also reinvented how a retail chain handles its logistics, incorporating a "pull" instead of a "push" system for inventory.
Instead of executives choosing what items to stock and in what quantity, a process shared with manufacturers but disconnected from the consumer, Walton let the consumers themselves dictate his inventory decisions. Stores would report what was being purchased and in what amounts, allowing Walton to send items to stores that he could be sure customers wanted.
This was made possible by the establishment of a network of distribution centers; enormous facilities that could quickly replenish a nearby location's inventory. Every store was within a day's drive of a distribution center, a huge advantage over his rivals in being able to quickly adapt to consumers' demands and to do so at a scale that enabled him to keep prices and margins low. As Sam liked to say, "There is only one boss: the customer. And he can fire everybody in the company from the chairman on down, simply by spending his money somewhere else."
On the consumer side, Walton would always fall back on his fundamental principles of "great value and great service." By keeping prices low he helped both the customer and the small communities that were beginning to rely on his stores.
Even his later creations of Sam's Club and Walmart Supercenters were developed with the customer in mind, allowing purchasing at wholesale prices at Sam's Club and the ability to combine all of one's shopping needs with a full grocery store at each of their Supercenters.
When Walton, who passed away from cancer in 1992, took Walmart public in 1970, it wasn't with the goal of cashing out. If anything, his motivations were the opposite—growth. The company used this capital to expand, and expand, and expand.
Today Walmart has more than 10,500 stores under different brands with approximately 2.3 million global employees, including approximately 1.7 million in the United States. And while it occurred well after his passing, the growth of Walmart into the e-commerce space with the same goals of low prices and high volumes would surely make "Mr. Sam" happy.
There's a reason why the Forbes list of the world's wealthiest individuals now looks like the guest list for a Walton family reunion, and it all started with the simple business philosophies of the family's patriarch.
In fact, the international conglomerate today produces more than $570 billion in revenue annually, and Walton's children and their families' still own just under half of the company. Sam was listed by Forbes as the richest man in America from 1982 through 1988, only relinquishing the top spot when the magazine began to consider his fortune divided amongst the family, although each Walton took their own place on the list in the subsequent years.
His children Rob, Jim and Alice, along with his late son John's family, still maintain their ownership shares, continuing to grow the family's wealth. Each is a billionaire many times over, evidenced by Rob's purchase (along with his daughter Carrie and others) of the NFL's Denver Broncos in 2022 for $4.65 billion. The combined wealth of the family has been estimated to be well over $200 billion.
They are estimated by some to be the world's richest family, and unlike some similar enterprises, it looks as if the Walmart business will continue to grow and thrive under the family's continued participation and direction.
Finally, the Waltons, led by Sam's example, have always kept charitable and philanthropic causes close to their heart—and their wallets. In 2021, Walmart and the Walmart Foundation donated roughly $1.5 billion in cash and other resources. This is in addition to donating almost 700 million pounds of food in the U.S. alone.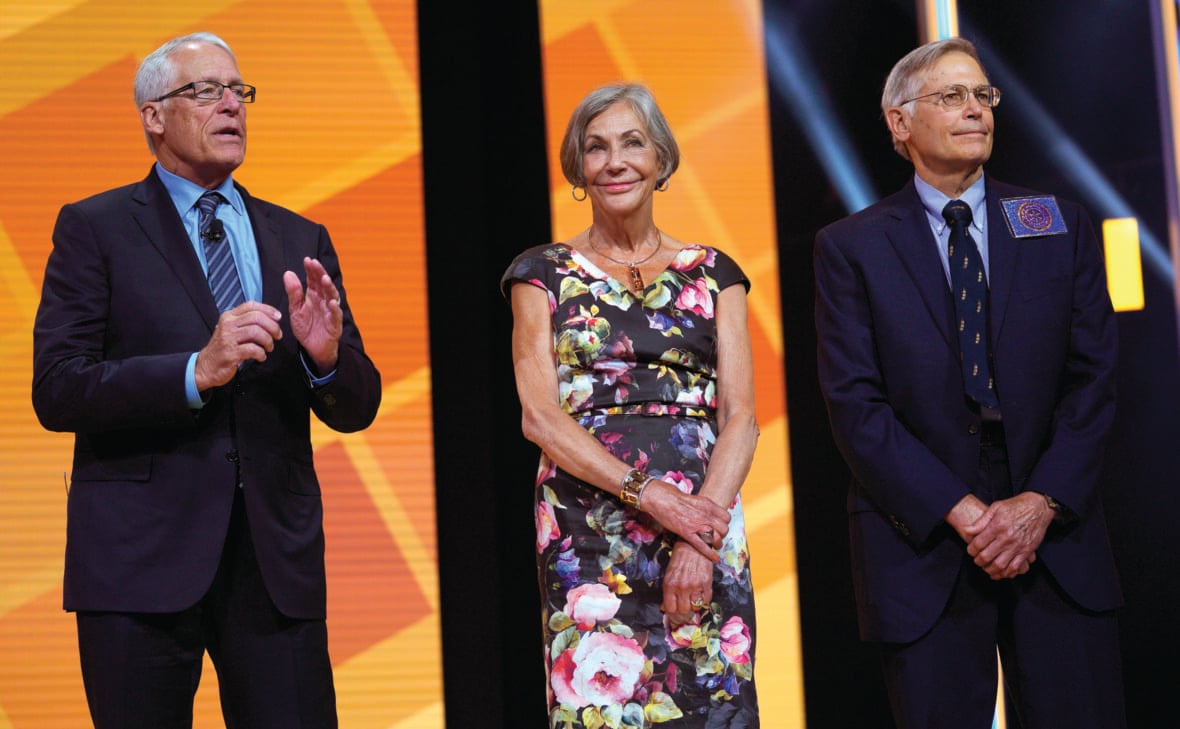 The foundation's principles would certainly align with Sam's, as it focuses on diversity, equity and inclusion, including categories such as Advancing Sustainability, Strengthening Community, Creating Opportunity, and even the creation of the Center for Racial Equity.
Walmart's rise has been comprehensive and enormously profitable ever since Sam Walton started the company, changing the retail industry forever with its groundbreaking business model. Along the way this success has caused some friction, with competitors, domestic manufacturers or even the small towns into which they grow.
But despite any complexities or conflicts, natural occurrences anytime a business reinvents a marketplace, Walmart has certainly installed into their corporate DNA Sam's vision of "excellent value and excellent service," raising the standard of living for hundreds of millions of people, and providing employment for millions more and forever changing the face of retail.
Not too shabby for a variety store from small-town Arkansas or the man who willed it into existence.