How to Order Flowers For a Woman
Here's how to make that flower delivery count.
(Photo: Getty)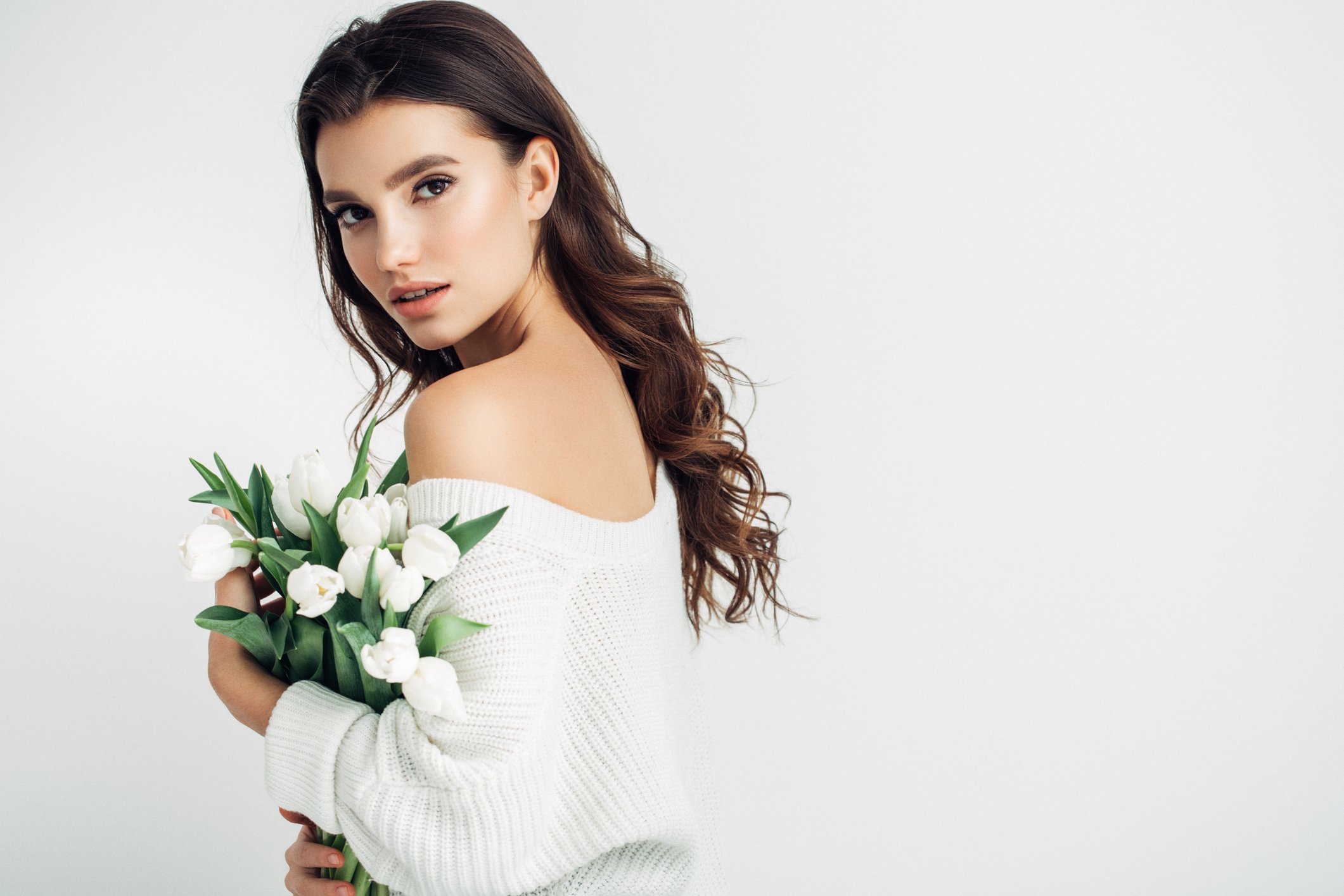 Anyone can pay to send a dozen roses, but it's not always the right move. Regardless of your message, sending flowers to a woman right every time requires a bit of thought. We've done that thinking for you at Winston Flowers. That's why you call us.
The world of bouquets can be daunting for most men, overwhelmed by the sheer number of floral options conveying different messages, combined with bouquet shape, texture, and more. 
Currently in its third generation, Winston Flowers is helmed by myself and my brother, Ted, and we're here to help simplify this whole process by offering a few simple tips for sending flowers right every single time.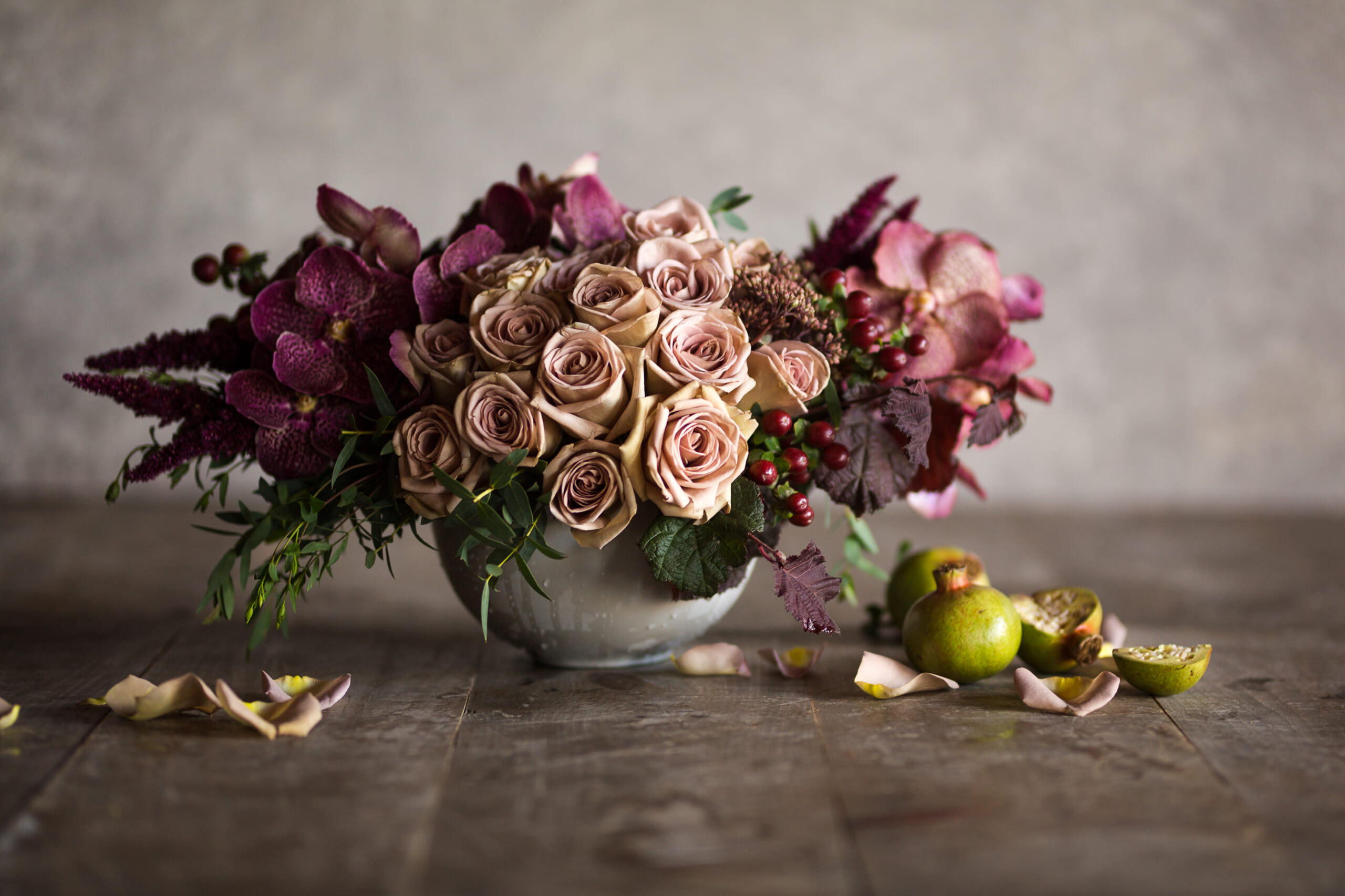 While most people associate standard roses with romance, there are equally romantic flowers like orchids, for example. Try to think outside the box and send something extraordinary like specialty varieties. We use artisan garden and novelty roses to elevate our arrangements. 
Spend a little more for the more unique flowers for a more memorable gifting experience. It'll be worth it in the long run.
You've got to think about the overall aesthetic, how everything fits together and the shape the bouquet creates. Round looks more romantic—it's classic, plush, and beautiful. Is that what you're going for?
Size is another thing to think about when choosing what to send. Having something delivered to her office is a sweet surprise and will certainly be a topic of conversation among her coworkers, but you have to think about what you're sending. If you know she's going to want to take it home after, don't send anything too big or difficult to carry.
When designing our arrangements, we prefer to keep within complementary color palettes to offer a sophisticated look. Soft blush tones in the autumn months are typically a combination of dusty pink-gray tones paired with shades of peach, cream, faded silver greens, and dark autumn foliage.
A great example of this is our Antique Romance—we start with a base of cream roses, two-toned antique hydrangea, silver eucalyptus, then add pops of color with specialty peach garden roses, speckled Vanda orchids, and maroon autumn leaves.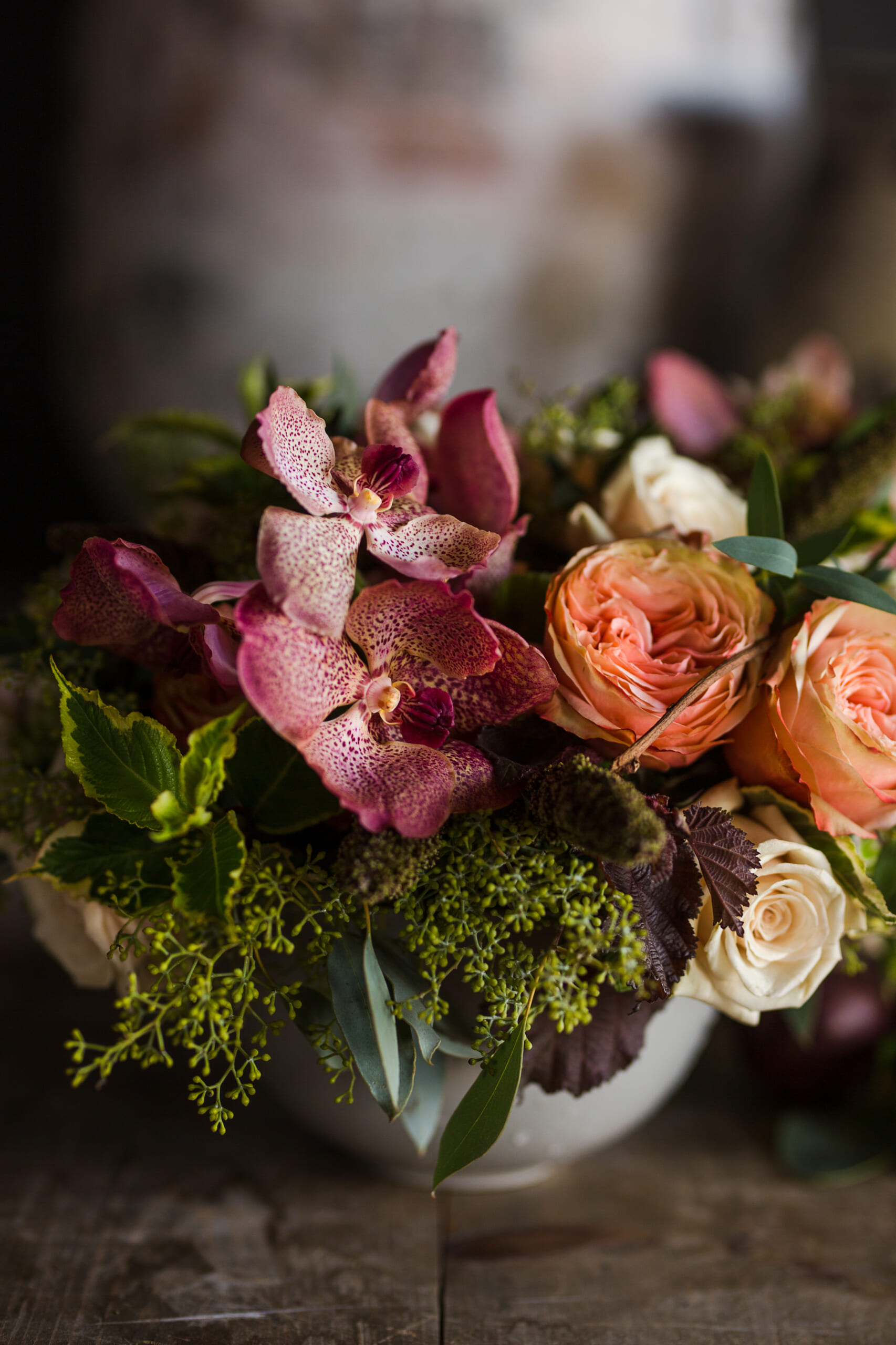 You must strike a balance between the flowers (as the focal point) and the textures that incorporate a bouquet. Texture creates depth and complements the featured flowers, making the arrangement special and seasonal.
A few of our favorites are amaranthus (long curvaceous stems lined with lush and feathery maroon foliage), Italian parvifolia (stems of flat silvery-green leaves), seeded eucalyptus (clusters of flower-like seed pods), and kiwi vine (a climbing, free-form vine of the kiwi plant that is twig-like in appearance and adds an organic feel.)
The twist we bring is seasonality, allowing our clients to take advantage of what's unique right now. For me, when you tie in the season, you're adding sensibility. That's what we can bring. During the fall we emphasize beautiful, muted antique tones and seasonality is offered with subtle colors, textures, and foliage.
Even just by choosing a local, family-owned business like ours says something about the thought that went into your purchase. I feel like there are a lot of comparisons to be made between this industry and the restaurant industry. 
For example, would you rather take your date to a large, expensive chain or to an intimate chef-owned restaurant? We are the equivalent of a farm-to-table restaurant with an emphasis on seasonality and the highest quality ingredients. 
Best of luck!