The True Identity of Mysterious Street Artist Banksy May Have Finally Been Uncovered
Scientists believe they have unmasked the elusive graffiti god.
The long-running secrecy behind the identity of British street art legend Banksy may have finally come to an end.
Scientists from Queen Mary University of London and Texas State University say they have unmasked the man behind the darkly satirical, anti-consumerist street art that has become famous around the world. Using a criminological method known as geographic profiling, they were able to narrow their search to one likely candidate–a man named Robin Gunningham.
The researchers looked at the locations of 140 Banksy artworks in Bristol and London. Because criminals (in this case, graffitists) tend to operate in areas adjacent to where they live, the researchers used public records to locate his potential residencies. After also taking into account the fact that Gunningham moved from Bristol to London in 2000, when Bansky's work first began appearing in the British capital, scientists think they have found their guy.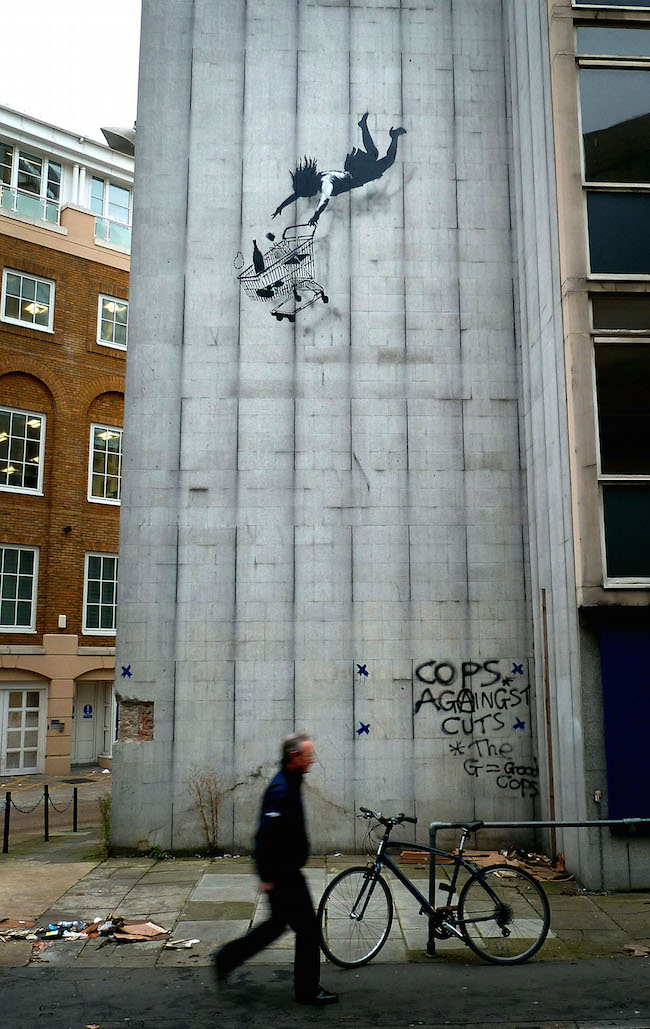 Although nothing is confirmed, there is a well of evidence against this guy. One work was less than 500 meters from his former wife's address in Bristol and an earlier work was done in the Bristol ward of Easton, where Gunningham lived in the 1990s with a friend. To add to suspicions, an investigative report from the Daily Mail previously pointed fingers at Gunningham.
Geographic profiling is reportedly very efficacious. Steven Le Comber of Queen Mary University of London said that the method could not only stop criminals dead in their tracks but that it could also potentially thwart epidemics. He said that during a malaria outbreak in Cairo "we found that if we used the addresses of people with malaria we could find the mosquitoes that were spreading the disease very easily."
Criminologists hope that geographic profiling will help pinpoint terrorist cells, but I guess so-called 'guerrilla graffitists' will do for now.