Here's What We Know About Infamous Porn Star Stormy Daniels
She's in the middle of a serious controversy.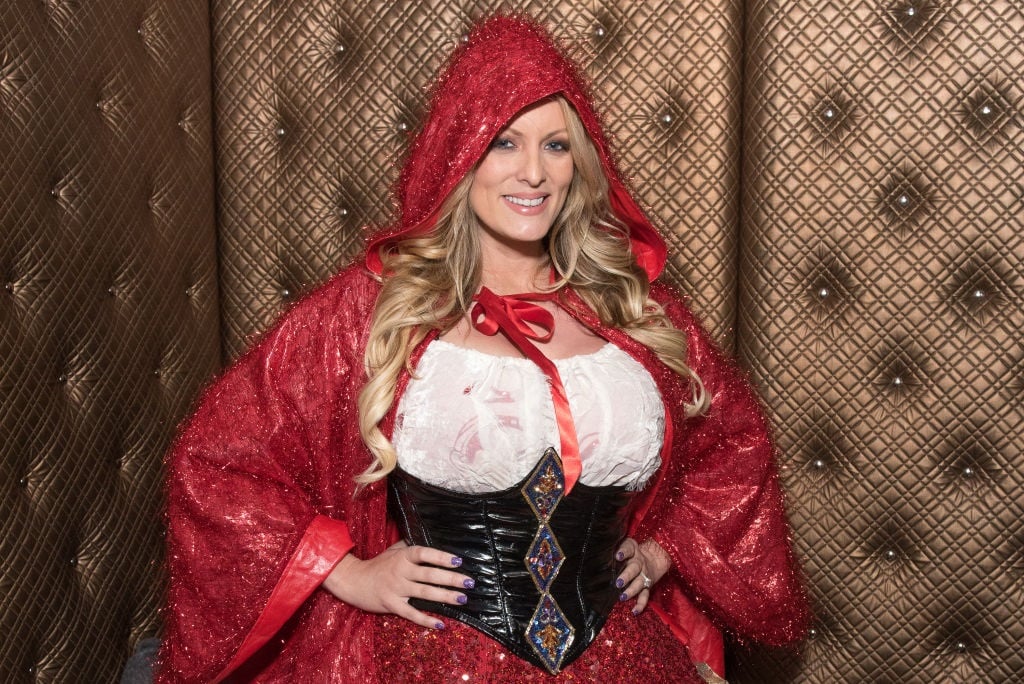 At the moment, Stormy Daniels is easily the most famous (or infamous) adult performer in the United States. Through claims she had an affair with President Trump—which his attorneys supposedly later attempted to cover up with a payoff—she has become something like a household name.
On Sunday, CBS's 60 Minutes will air an interview with Daniels in which she'll address her allegations. Some will eagerly watch hoping to validate a negative opinion of the president, others will watch to confirm suspicion that she's doing it all for the attention.
" tml-render-layout="inline
Let's be frank: She definitely hasn't rejected the attention. She's a woman many would notice regardless, and her career has been built on that. In anticipation of the interview, New York Magazine did a pretty thorough breakdown of Daniels's career. Some highlights:
— Here real name is Stephanie Clifford, and she began stripping as "Stormy Waters" at 17. New York Magazine wrote that she "changed her pseudonymous last name to honor Jack Daniel's."
" tml-render-layout="inline
—  Daniels's career began with American Girls, Part 2 in 2002. She was picked up by Wicked Pictures, and made cinema classics like Revenge of the Dildos, Da Vagina Code, and Big Boob Bonanza.
— She moved into directing adult films in 2004. She's also appeared in mainstream films such as 40-Year-Old Virgin, Knocked Up and Pineapple Express.
" tml-render-layout="inline
— In 2009 she contemplated running for senator of her home state of Louisiana. In the end, she couldn't compete with sitting senator David Vitter's larger budget. She admittedly had a great slogan: "Stormy Daniels: Screwing People Honestly." 
— In 2011 she first gave an interview about her alleged affair with the man who'd become president. 
Today, Daniels is on a nationwide stripping tour she's titled, "Make America Horny Again."
Speaking with Rolling Stone in early March, Daniels gave an interesting statement about numerous offers that have come her way since her claims about the president were made public. "We live in a capitalist society," she reportedly said, "I think if anyone, in any field, was approached and someone said, 'Hi! You know that job you are already doing? Would you like to do it next week for quadruple your normal pay?' Show me one person who would say no."
Daniels is basically correct about the way money motivates people. However, anyone doubting her story regarding the president could potentially say such a statement points to a monetary reason behind her claims.
Viewers will have to judge for themselves when she gives her interview Sunday.