Inside the 'Sex Island' Vacation That Sounds Like The Most Debauched Getaway Ever
The secretive sex cruise is hosting another four-day orgy for decadent travelers in December.
(Photo: Good Girls Company)
Remember that wildly controversial sex and drug vacation in Colombia called "Sex Island" that was so damn wild it was banned by the Colombian government? But it still went ahead and happened anyway, albeit on a different island?
https://www.youtube.com/watch?v=qv71o4VvxMQ
Initially, Sex Island was actually going to be held on a private island off the coast of Cartagena, Colombia, but the Colombian government shut it down. 
So, the trip was relocated to an undisclosed luxury hotel on a private island in the Caribbean, where prostitution and brothels are legal. Problem solved!
Apparently, it was such a hit last year that it's making a comeback this holiday season, with another four-day orgy in just a few weeks from December 14 to December 17.
Here's what the tour package includes, according to the website (misspellings also courtesy of the site):
The even is in our private island. Enjoy de company of 60 beautiful latina girls, 2 hot DJ's streaming the most exiting music all day and night, and a drug friendly environment. All the girls are here to please you and make you feel like a king, if you have any special fantasy make sure to inform the host, or the girls and they will make sure to bring them to life.

All our girls are tested and free of any sexual disease. There is also a very strict condom policy rule, and of course and unlimited amount of condoms. Party with our girls in our luxury yacht, have fun with jet skis, volleyball court, and of course breathtaking beaches in our sex island.
Sure, reading a poorly spelled description of the debaucherous event is cool and all, but here's a closer look inside the wild sexperience where anything goes.
Speaking with the New York Post, a Sex Island representative says the event is the brainchild of five 30 and 40-something friends who "sort of think of themselves as Robin Hood." 
Um…okay?
The hard-partying group friends, who include a hedge fund manager and a nightclub owner, reportedly love throwing sex parties around the world, and ultimately decided to bring that drug-fueled party down to a tropical location.
And so, Sex Island was born, where tickets go for $6,000 and give you access to unlimited booze, countless prostitutes, and more hard drugs than your body can handle.
Speaking of drugs, Sex Island's head of PR, "Tony," says they actually don't provide drugs. They provide dealers, which is even better, I guess, because you can get exactly what you want. Percocet? DMT? A bathtub of cocaine? You want it, you got it, my friend.
The drug of choice? Cocaine, obviously, with a "toothy pink powder" (I think it's a synthetic opioid…) as the second most popular.
"We had a guest ask if he could bring a kilo of cocaine on an international flight and we told him that wasn't the best idea," Tony says.
Sex Island has hosted over a dozen private events like bachelor parties and a "boys weekend" for a group of wealthy men from Saudi Arabia, where the price per head ranges from $10,000 to $15,000.
And just what do you get for such a price tag? Literally anything you want.
"One of our clients has a fetish, he really likes high heels," Tony said, explaining how a fleet of high heels was brought to the bedroom for sexytime. How they were used, I don't know. But one can assume the prostitutes or the client wore them.
And apparently, another client wanted to go skydiving naked with the hookers…which he did. Like I said, anything goes.
One person, though, wanted to "keep" the prostitute. "He really, really liked her," Tony says. "He was like, 'I want to keep you.'"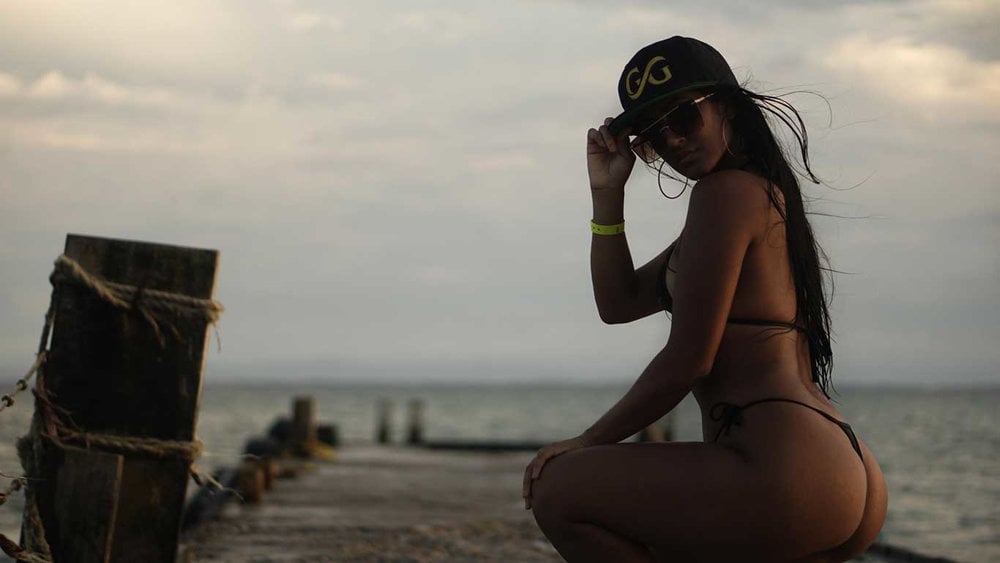 "The only problem was that his friend also liked the same girl," the Post explains. "However, Tony said the men came to a resolution when the amorous client gave the girl $10,000 and threw in $5,000 for his buddy."
Sooo they bought the prostitute? 
Anyway. As of right now, there are 29 tickets left for the December 14th sextravaganza, so you better act quick if you're interested. It'd make a hell of a Christmas gift, too.
https://www.youtube.com/watch?v=_B0c_hP12Ts