This Influencer Makes $100,000 A Year By Sharing Pics Of Her Incredibly Long Tongue
You can't learn this in college.
(Photo: Instragram/KKVSH)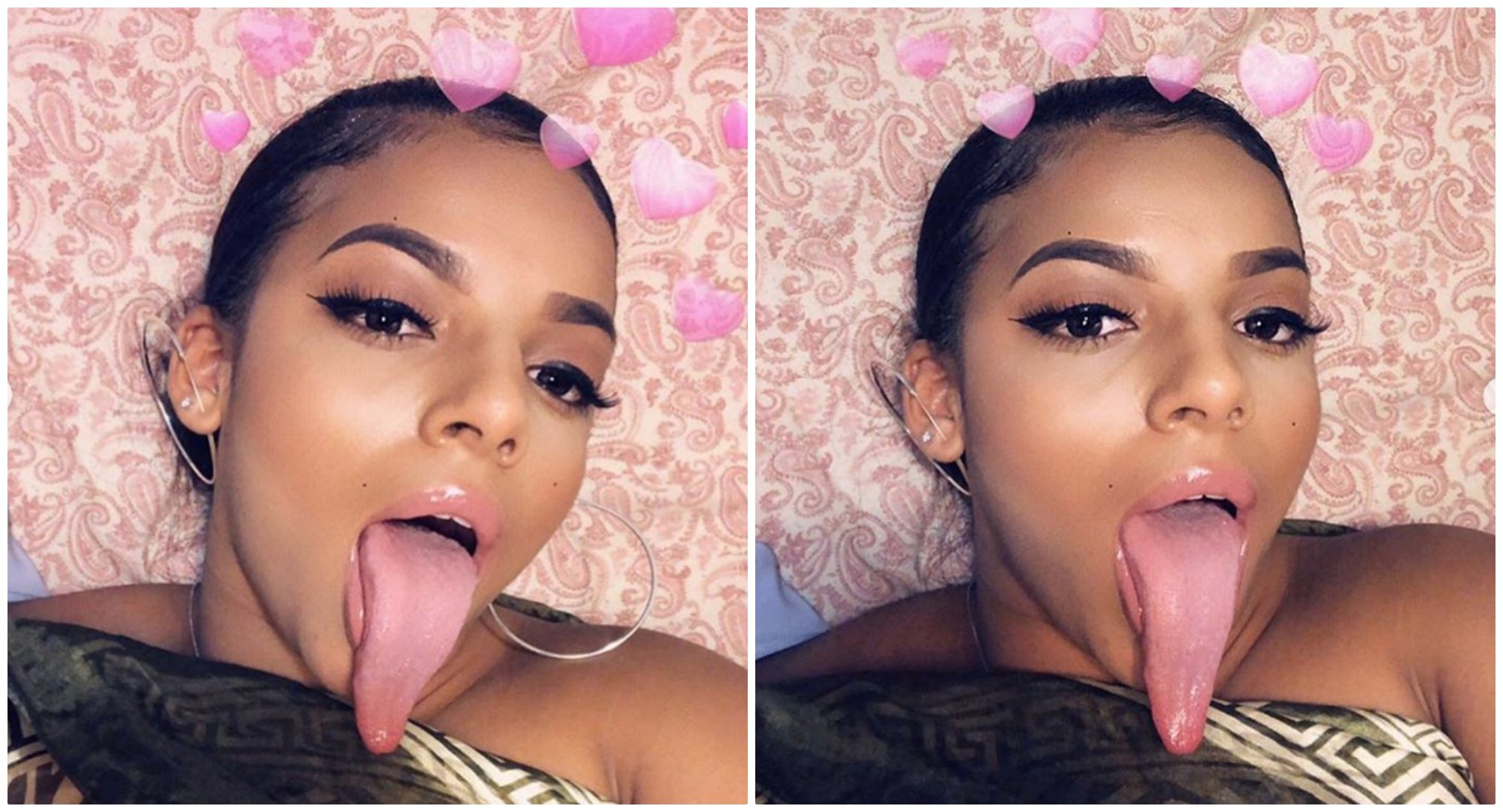 A 21-year old influencer named Mikayla Saravia is making bank by sharing photos of her shockingly long tongue.
https://www.instagram.com/p/BoM15f8AfF-
Saravia, who lives in West Palm Beach, Florida, reportedly rakes in nearly $100,000 a year and has an Instagram following of more than 2 million. LAD Bible reports that Saravia earns up to $3,000 per Instagram post, which usually feature her six-and-a-half inch tongue on full display. 
https://www.instagram.com/p/BmrUdDnAYpn
She told LAD Bible that she discovered her tongue was different than the average one "at a young age, I think the 6th grade. I think outside the box and try to be different."
https://www.instagram.com/p/B0hrCXeH4N7
The genetically-blessed(?) influencer has even turned her now-trademarked tongue into a burgeoning brand and launched an app called KKVSH, sells apparel, erotic toys, and phone chargers. She also beefs up her income with Instagram ads..
https://www.instagram.com/p/BwVTZ1ynJwd
You gotta appreciate her hustle, though. People love watching interesting videos on Instagram, and those who successfully gain a following on the platform by any means — in this case licking things and twerking — end up making enough money to live very comfortably. 
"I'm proud of my accomplishments, being so young and owning my own company," Saravia says.