The Digital War on ISIS Is Working
Slowly but surely.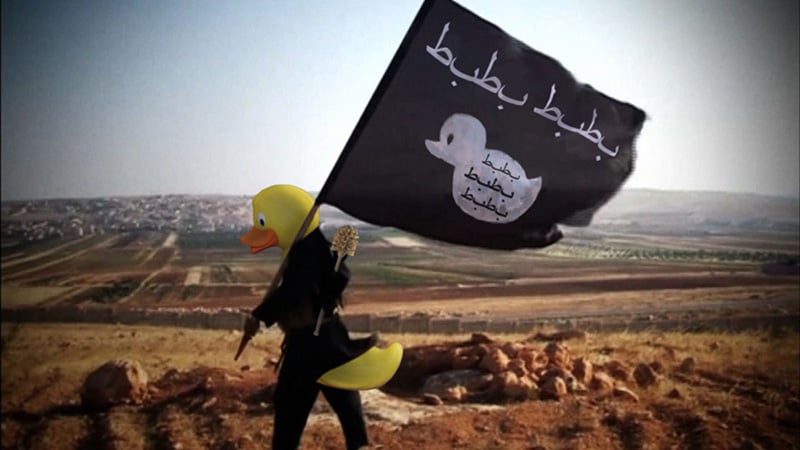 As Western airstrikes pummel ISIS militants in Iraq and Syria, there's a second front to the war against the Islamic State under siege right now — and the West appears to be winning.

ISIS's English-language presence on Twitter has "stalled" in recent months due to increased efforts by governments, tech companies, and vigilante groups like Anonymous to deprive the terrorists a fertile recruiting ground, according to a new report. 

The report from George Washington University's Program on Extremism indicated that aggressive suspensions of accounts related to the terror group have "limited the group's growth and in some cases devastated the viral reach of specific users." Here's more, from Newsweek:

The report said that English-language ISIS-linked accounts numbered under 1,000 and that most of the activity on the accounts were between each other, rather than propagating to the wider world.

The average tweets per day on the ISIS-linked accounts decreased over the period, from 14.5 in June to 5.5 in October, while the average numbers of followers on the accounts was 300 to 400, the report said.

The study was conducted before the coordinated shooting and suicide bomb attacks that left 130 people dead in Paris in November, after which it is likely that more accounts were suspended.
What does this mean? We're slowly starving the beast. Cutting off the group's primary mode of recruitment makes the losses from airstrikes even more devastating.

The bulk of the battle is being waged by Twitter itself. The company said in February that it had suspended more than 125,000 accounts associated with extremism since the middle of 2015, the same period of time covered by the George Washington study.

The company stressed in a statement that it "condemn[ed] the use of Twitter to promote terrorism and the Twitter Rules make it clear that this type of behavior, or any violent threat, is not permitted on our service."

Someone who doesn't deserve credit, however, is Anonymous. Amid skeptical reactions to the hacker collective's declaration of war on ISIS in the aftermath of the deadly Paris attacks, the group claimed to have knocked out at least 5,000 accounts linked to extremists in the first week alone. Those lists of suspected accounts were "wildly inaccurate," according to Twitter.

Either way, it doesn't matter. Social media is a playground for ISIS, an essential recruiting channel to keep the terror organization well-stocked with would-be militants. Whether it's Twitter or Anonymous taking down extremist accounts, they're striking a major blow to the deadliest terror group on the planet.