Big Game Hunter Famous For Snapping Shots with His Trophies Falls Off Cliff to His Death
Some are calling it karma.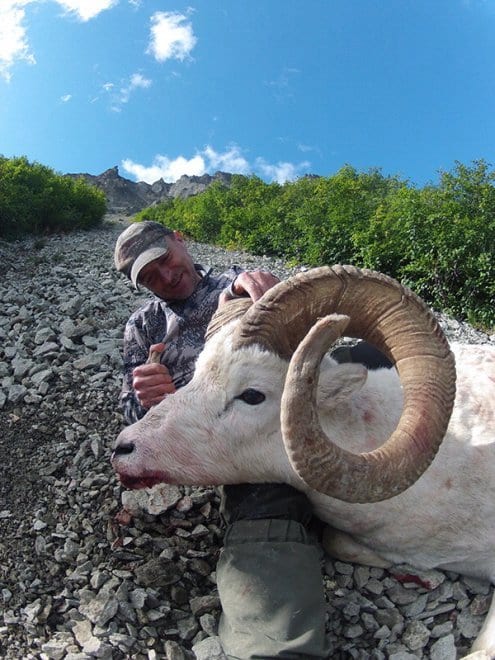 Veterinarian and trophy hunter Luciano Ponzetto plunged to his death after slipping on ice and falling into a 100-foot ravine near the Italian city of Turin earlier this month. 
He was reportedly chasing foul with fellow hunters in the area of Colle delle Oche when the unfortunate accident took place. He was pronounced dead at the scene upon the arrival of mountain rescue services.
Ponzetto, 55, had been the point of much outrage after a picture showing him next to a lion he'd shot went viral last year. The photo was posted to to the Italian Facebook group 'Safari Italian Chapter' and drew heavy criticism, with some going so far as to threaten the man's life. 
But Ponzetto, who a ran the veterinary clinic in Turin, had defended his lifestyle as an avid hunter and vet by saying that his profession was "not incompatible with hunting, either morally or professionally," according to The Local. 
Even so, many responses to Ponzetta's demise have been unsympathetic, with some describing his death as the result of bad karma.
Luciano Ponzetto,who posed with lion he killed, has died after plummeting down a ravine, while shooting birds, Devine intervention, karma 😂😂

— Nanny Sue (@nannysue_sue) December 13, 2016
https://twitter.com/sha_znay/status/808572299217670145
Italian vet Luciano Ponzetto who was also a trophy hunter died whilst out hunting in Italy HURRAH !!!!

— molly brown#FBPE (@goodgolly007) December 10, 2016
Ponzetto had recently returned from a hunting trip to Canada when he died. 
h/t: Bro Bible