You Can Enjoy Whiskey In The Morning With Jack Daniel's Coffee
Rise and shine!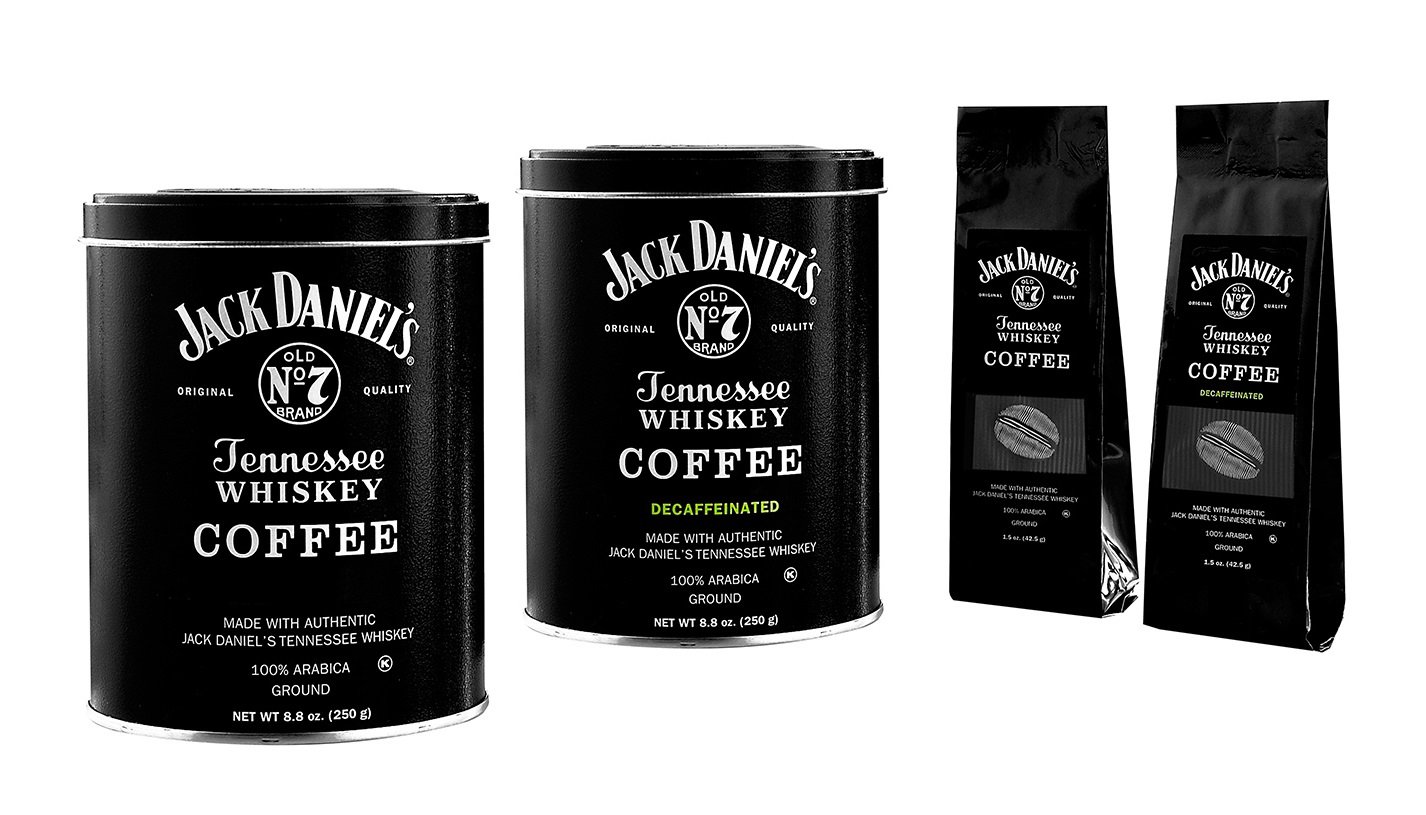 If you simply love whiskey and wish you could drink it morning, noon and night without being judged for boozing like a raging alcoholic, boy, have we got the thing for you.
Behold Jack Daniel's Tennessee Whiskey Coffee – a delicious booze-fueled beverage made of "premium 100 percent Arabica coffee, roasted medium and infused with Jack Daniel's Old No. 7 Tennessee Whiskey." Hell yeah, my dude. That's what I'm talkin' about.
Sadly, this doesn't mean your coffee is going to get you drunk, because this whiskey-infused coffee is non-alcoholic. Damn, sorry. But no matter, you can just spike your coffee with actual whiskey. Boom. Problem solved.
In case you're feeling a little iffy on buying coffee from a distillery, you can put those feelings of skepticism to rest, because the coffee was created in collaboration with World of Coffee, a custom specialty coffee roaster. So yeah, I guess this is a step up from Starbucks.
"We use the best tasting and highest quality coffees in the world and now add to that the authentic taste and aroma of Jack Daniel's," said president and owner of World of Coffee, Charlie Newman, in the press release.
Well, I don't know about you, but that sounds like a winning cup of coffee to me. I'm down to drink a cup or four of that wakey juice anytime, anywhere.
You can get an 8.8 ounce collectible tin of the whickey-licious coffee for $21.95, or a 1.5 ounce baggie for $6.95 at Lynchburg Hardware & General Store in Tennessee if you happen to be in the area, or you can get it right here.
I would say to enjoy responsibly, but it's non-alcoholic coffee, so by all means, go nuts. Drink it all, and let the heart rate-increasing goodness take you places.