'Jesus' Is Now On Tinder, And He's Suave AF
"My dad is a pretty big deal."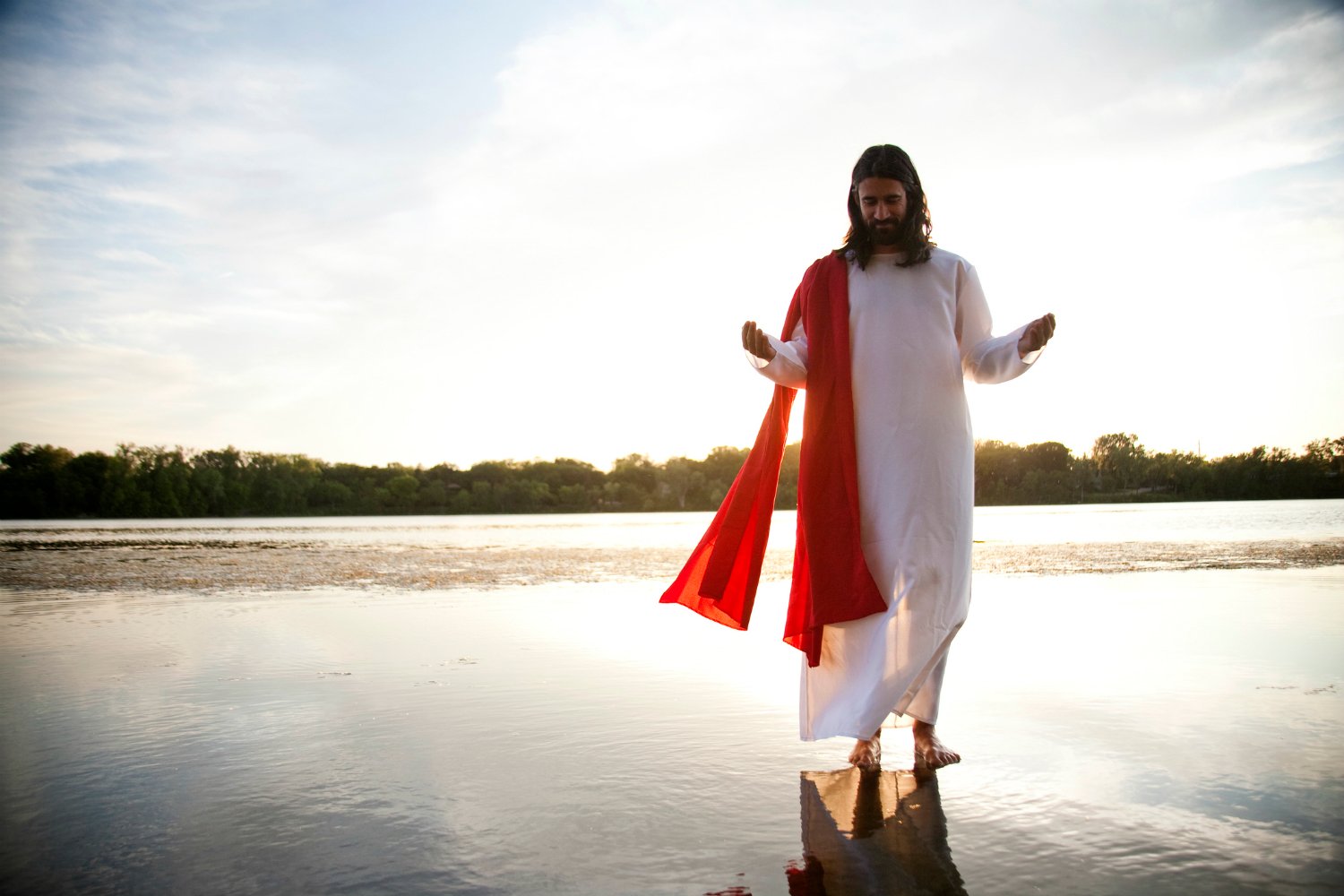 When using Tinder, women expect to come across a vast variety of men, because they know better than to expect a vanilla display of perfectly average bros.
That said, there's the "I'm only here to hook up" guy, the hipster, the hunky gym-junkie who only talks about protein, and the annoying vegan yogi who tries to push goji berries on you on the first date, among many other fascinating types of men. Yeah, being a woman on Tinder is tough.
But among all of the many, many different dudes on Tinder, there's one person that no woman ever expects to come across on a dating app: Jesus Christ. Well, more like someone pretending to be Jesus, but still. "Jesus" has a Tinder account.
https://twitter.com/QueenIdle/status/838108226134626304
"Swipe right if you need some Jesus in you," he says in his bio, bringing a whole new meaning to Communion wafers.
He also offers some insight on the pros and cons of dating him, and let me tell you — if you're a very religious person, you might want to look away now. 
"Downside: I've only been nailed once."
"Upside: I would die for you, so you know I'm committed." 
And you know what else? This "Jesus" is smooth AF, asking the ladies out on dates in the most modern-day-Jesus way possible.
https://twitter.com/QueenIdle/status/838475387483086848
Well, hopefully "Jesus" finds what he's looking for before someone reports him. Good luck, Jesus. 
H/T: The LAD Bible