Kanye West Is Blowing Up Twitter By Talking Trump, Nas, 'Dilbert' and His New Philosophy Book
"I love Donald Trump."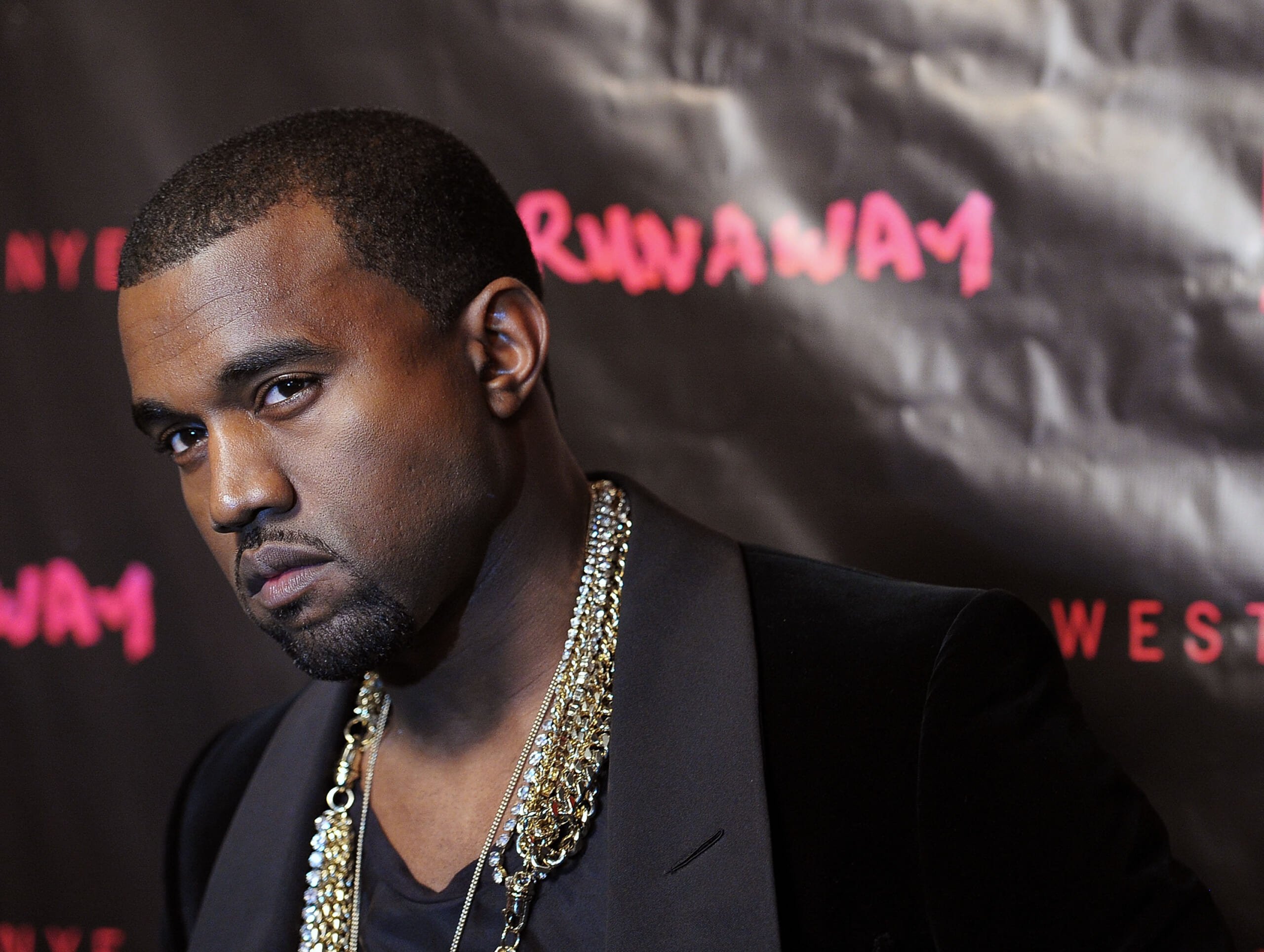 On Friday the 13th, Kanye West returned to Twitter after a nearly one-year hiatus and immediately made up for lost time by firing off an endless stream of tweets. It was mostly pseudo-philosophical quotes and bizarre, unfinished clothing designs. 
be transparent as possible. Stop setting plays. Stop playing chess with life. Make decisions based on love not fear.

— ye (@kanyewest) April 17, 2018
https://twitter.com/kanyewest/status/985700665648394240
He followed that with the musings of a sleep-deprived undergrad sinking ever deeper into a beat-up beanbag. And he followed that with real news about real projects. 
He's releasing two new albums this summer! One appears to be a solo record, with seven songs, that'll be out on June 1. It will be his first new record since The Life of Pablo, which was released back in 2016. The other, out only a week later, is a collaboration with Kid Cudi. "It's called Kids See Ghost. That's the name of our group," Kanye tweeted.
These announcements followed news of his new "philosophy book," which he mentioned in an interview with The Hollywood Reporter. 
"I'm writing a philosophy book right now called Break the Simulation. And I've got this philosophy — or let's say it's just a concept because sometimes philosophy sounds too heavy-handed. I've got a concept about photographs, and I'm on the fence about photographs — about human beings being obsessed with photographs — because it takes you out of the now and transports you into the past or transports you into the future.

It can be used to document, but a lot of times it overtakes [people]. People dwell too much in the memories. People always wanna hear the history of something, which is important, but I think it there's too much of an importance put on history."
And there's more! On Monday, he tweeted that he's producing a new album for Queens hip-hop legend Nas. 
As thrilling as this flurry of activity was for Kanye's biggest fans, it's not the aspect of his return to Twitter that's generating the most headlines. Instead, his apparent embrace of conservative politics is getting most of the attention. 
Kanye started on those tweets over the weekend when he declared his support for Candace Owens, a conservative black woman who proudly touts her opposition to Black Lives Matter and liberal politics in general. Kanye also condemned "self-victimization" and the "thought police." While not self-evidently political, these ideas conform to a line of societal critique often leveled by right-wingers. 
Then came Kanye's tweets about the Dilbert dude. In quick succession on Monday, Kanye tweeted nine videos of Scott Adams, the creator of the legendary cubicle-dweller comic strip, Dilbert, as well as an internet-famous conservative.

The videos, recorded by a phone pointing at a laptop, are mostly nonsense about "mental prisons," but they also include Adams' slathering praise on Kanye for bringing the world to a "golden age" with his tweets. A slight oversell, perhaps.
https://twitter.com/kanyewest/status/988456148905832448
And then, on Monday, Hot 97 DJ Ebro Darden revealed that Kanye recently told him: "I love Donald Trump."
This probably shouldn't have been a surprising thing to hear. Kanye has previously declared his love for Trump and even met with him during the transition at Trump Tower. 
But people flipped, because, as Hot 97's Laura Stylez puts it in the video above, an artist she loves appeared to be "co-signing hate." 
Though Kanye hasn't directly responded to the backlash, he's sent at least one recent tweet that sure sounds like a response, and it's as pompous as you'd expect.